Patient & Visitor Information | MedStar Montgomery Medical Center | MedStar Health
ALERT: Visitor restrictions and guidance during COVID-19: MedStar Health has implemented a three-tier Visitor and Patient Support Persons Policy that allows for adjustments based on the number of COVID-19 cases in the community, according to state and county public health data. MedStar Montgomery Medical Center currently has GREEN tier visitor restrictions in place.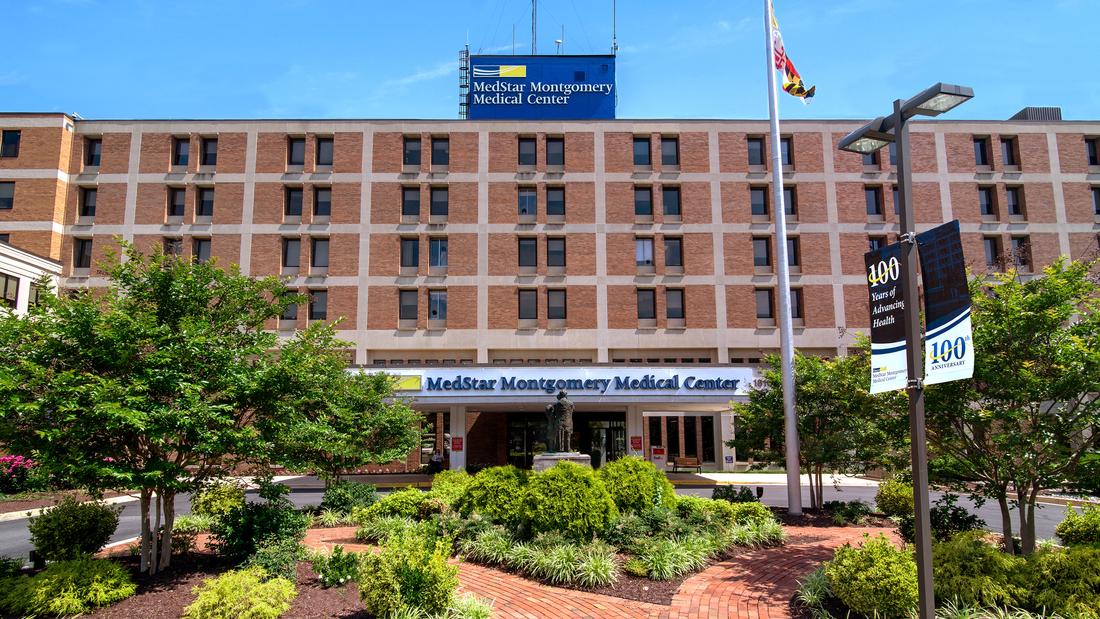 Patient guide
Thank you for choosing us for your healthcare needs. We take great pride in providing our patients with the best possible medical care. High-quality, compassionate, and personalized care is our top priority. This means our team of healthcare professionals is committed to providing the best and safest care possible.
Patient booklet
We've compiled a guide to help you find information on many topics, such as amenities, safety, medication, your rights, medical records, key contact numbers, insurance information, and support for emotional and spiritual needs. Hope you find this guide useful. You can find the guide here:
General visitor information
MedStar Montgomery Medical Center understands that having loved ones by your side can help with your healing and care. You have the right to choose and prioritize visitors from among family, friends, partners, personal care aides, or other individuals (regardless of the person's gender or your relationship to the person).
You also can choose a support person to be present throughout your stay, unless that person's presence affects your health or the rights or safety of other patients. If you have any questions about your visitation rights, contact our Patient Advocate at 301-570-8539.
Visitor passes
MedStar Montgomery uses an electronic badge system to create visitor badges. The sticker badge will feature the visitor's name, picture, destination, and expiration date. This information will be gathered quickly by scanning the visitor's state provided ID card. When a visitor is unable to produce an ID, he or she will have his or her picture taken. Badges will become void after approximately eight to 12 hours. Visit the front desk for a new badge once it has become void. Visitors will not need to re-take a picture or show an ID card again.
Visitor guidelines
To provide a restful and safe environment, we ask that visitors follow these guidelines:
Do not visit if you have a cold, sore throat, fever, other illness, or are not feeling well.
Avoid noisy, disruptive behavior to help respect the healing of all patients.
Ask before bringing foods, drinks, or items that might trigger allergies—like balloons, flowers, or perfume—into patient rooms.
Wash your hands before entering patient rooms and throughout your visit.
Make sure all children have a supervising adult with them at all times.
If applicable, use tobacco products off campus. MedStar Montgomery Medical Center is tobacco- and tobacco simulation-free. No tobacco or tobacco simulation use of any kind is allowed on any property owned or leased by MedStar Montgomery Medical Center.
Safety and security
We are committed to maintaining a safe, healing environment and expect all patients, visitors, and staff to treat each other with dignity and respect. We will not tolerate physical violence, verbal threats or abuse; photographing or video recording of staff, patients, or activities of care without express permission; or carrying of unauthorized weapons on our premises.
Anyone who threatens or harms others will be subject to removal from the premises by hospital security or the Montgomery County Police Department.
Specific visiting policies
To promote healing and safety and limit infection, some units may limit the number of visitors you can receive at one time.
General hours: 24-hour open visitation.
Emergency Department, Crisis Evaluation Unit: Visitors are not allowed.
Intensive Care Units: Visitors are not allowed to sleep in the patient's room.
Operating room: Visitors are not allowed.
PACU: Visitors are not allowed in the main recovery room.
Maternal Newborn Center: 11:00 a.m. to 8:00 p.m. The father of the baby or the mother's significant other is not considered a visitor. No more than five visitors at a time. One adult may spend the night.
Addiction & Mental Health Center: 6:00 p.m. to 7:30 p.m. weekdays, 2:00 p.m. to 3:30 p.m. and 6:00 p.m. to 7:30 p.m. weekends.
6 East floor: Visitors must be age 12 or older.
Addiction & Mental Health Center, Chemical Dependency Unit: Visiting is scheduled in association with unit programs on Tuesday and Thursday evenings and Sunday afternoons.
Meals and facilities
Visitors are welcome to dine in the cafeteria. Guests also have access to 24/7 Food Service through the Bite app, available for download on the Apple App Store and Google Play. This is a limited menu that includes hot entrees, sandwiches, snacks, and drinks. More information about ordering through the App is available in the patient guide.
There is an ATM located in our hospital cafeteria for your convenience.
Operating hours
Monday to Friday: 7 a.m. to 7 p.m.
Light Fare: 10 to 11:30 a.m.; 3 to 4:30 p.m.
Saturday and Sunday
Breakfast: 8 to 10 a.m.
Lunch: 11:30 a.m. to 3 p.m.
Dinner: Closed
Gift shop
The Women's Board proudly supports the hospital by operating a gift shop on the lobby level of the hospital. Books, flowers, gifts, magazines, and personal care items are available in the shop. All proceeds benefit the hospital.
The Gift Shop's number is 301-774-8882, ext. 2297; and its hours of operation are: Monday - Friday from 10 a.m. to 7 p.m., and Saturday and Sunday from 1 to 4 p.m.
Quality of care
We offer high-quality, compassionate, and personalized care is our top priority. This means our team of healthcare professionals is committed to providing the best and safest care and treatment possible.
At MedStar Montgomery, the following clinical care measures are monitored:
Heart attack
Heart failure
Pneumonia
Surgical infection prevention
All you need to know about hospital safety and quality
As a High Reliability Organization (HRO), MedStar Health is committed to a culture of safety and quality for our patients and our associates. This culture requires that our associates and providers focus on safety as a top priority each day.
In 2017, MedStar Montgomery was recognized as number one in the state for safety.
As always, we encourage patients to use all available tools at their disposal—such as talking with friends and family and consulting with doctors, nurses, and other healthcare providers—to make the most informed healthcare decisions.
For more information, contact:
Tonja G. Paylor
Director, Marketing & Communications
tonja.g.paylor@medstar.net
Inpatient experience
We've created a guide so you can learn the many ways MedStar Montgomery is working to meet and exceed patient expectations. By sharing how we compare with accepted standards in clinical quality and patient experiences, we hope to give you added confidence in your choice of MedStar Montgomery as your healthcare provider.