Additional Services | MedStar St. Mary's Hospital | MedStar Health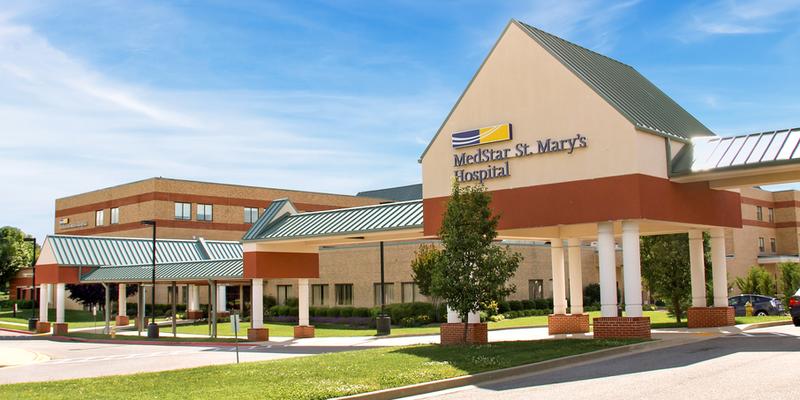 Partners in health care
At MedStar St. Mary's Hospital, we offer quality care in a friendly, comfortable environment that is respectful of others, and provides the information that you and your family need to partner with us in your health care. Learn more about our additional services.
What is case management?
Case management is an important part of every patient's hospitalization. It is a process that ensures that care is appropriate, timely, and cost effective, and that the patient is receiving the best possible care.
Case management objectives
To facilitate optimal care for patients from before hospitalization through discharge

To enhance active communication between patients/family members and healthcare professionals

To facilitate positive patient outcomes

To act as a clinical resource for MedStar St. Mary's Hospital's healthcare professionals

To serve as a liaison between the patient and his/her health plan or insurance carrier

To gather data accurately and in a timely manner, and to promote its use in identifying opportunities for improving patient outcomes

To formulate solutions to problems using a proactive approach
Case management team
The case management team consists of a skilled registered nurse (case manager), a clinical social worker, and a utilization review nurse. These healthcare workers emphasize a team approach for quality patient care. They work with doctors, bedside nurses, dietitians, and therapists to facilitate a holistic approach in achieving optimal care for patients and their families.
Following your discharge
Your case manager will serve as a resource to answer questions you may have about your ongoing healthcare needs

They may contact you by phone to determine whether your health and functional abilities have improved
Advance directives
An advance directive allows you to identify your preferences for treatment in advance should you be unable to voice your wishes at a later time. Sometimes, an accident or illness takes away a person's ability to make healthcare choices. But the decision must still be made. If you are unable to make the decision, others will. They will decide based on your wishes or your best interests, if your wishes are unknown.
Advance directive resources
Hospice and palliative care
MedStar St. Mary's Hospital offers help and support for families who have a loved one dealing with life-limiting, life-changing, or end-of-life illnesses through its Hospice and Palliative Care programs.
Visit the pages below for more information:
Patient advocacy
All hospital associates are here to give patients and their families the chance to talk about their experiences with us. If you would prefer not to speak with staff involved in your care, our patient advocates are here to assist you and your family to ensure your feedback is channeled to the right people in the hospital.
Contact a patient advocate
If you have a concern or need someone to talk to, ask the nearest associate to help you or to contact a patient advocate on your behalf. To reach a patient advocate by phone, please call 240-434-7133. You may also call the operator at 301-475-8981 and ask to speak with a patient care supervisor.
Patient & Family Advisory Council for Quality & Safety
MedStar St. Mary's Hospital is pleased to introduce our Patient and Family Advisory Council for Quality and Safety (PFACQS). As the primary provider of health care in our community for generations, MedStar St. Mary's Hospital greatly appreciates hearing from you – the patients and families who rely on us to provide safe, high-quality health care.
Get involved
Help create positive change. If you or a family member experienced care at MedStar St. Mary's, come and join PFACQS! Share your experience, good or bad, with hospital leadership. We are your community hospital and your input makes a difference. PFACQS meets once a quarter. Dinner is provided.
Ethics council
In compliance with state law, the MedStar St. Mary's Hospital Ethics Council is available to advise patients, families, physicians, and hospital staff regarding ethical situations. The council is available to advise on options for medical care and treatment of individuals with life-threatening conditions as well as options on withholding medical treatment.
The hospital's Ethics Council is composed of a physician and nurse not directly involved with the care of the patient in question, a social worker, and the hospital president or designated vice president. Any others interested, such as the patient and/or family, and the patient's physician, nurse, or clergy, may also be invited to participate. For more information, please call 301-475-6088.
Organ and tissue donation
In compliance with the Maryland Anatomical Gift Act and to ensure donation options are considered, we utilize the services of the Living Legacy Foundation of Maryland whenever necessary. If you have considered organ and/or tissue donation or have made special arrangements, please inform your nurse or patient advocate.
Join the Maryland Donor Registry
Advance directives
Advance directives are legal documents that state your choices about medical treatment. They may name someone to make choices about your medical treatment if you are unable to make those choices yourself. In compliance with state and federal laws, our admitting and nursing staff will ask if you have prepared an advance directive. If so, a copy will be made and placed in your medical record. You do not need an advance directive to receive care. If you would like information and/or assistance regarding advance directives, please call 301-475-6255.
Interpreters
MedStar St. Mary's Hospital has access to interpreters for the deaf and hearing impaired, as well as a number of foreign languages if a patient should require it. For help in this area, please ask a hospital associate to contact the Clinical Resource Management at 301-475-6186.
Pastoral and Spiritual Care
Our pastoral care program provides chaplains and other resources to comfort your spirit and strengthen your faith. Because we believe caring for the spiritual needs of our patients is an essential part of patient care, the hospital's volunteer chaplain functions as a full member of the healing team. Patients who would like to meet with a volunteer chaplain may make a request with their nurse or patient advocate. For more information about the program, call Mary B. Cheseldine at 301-475-6453.
If you would like to have one of our volunteer chaplains visit you or have us contact your own spiritual caregiver during your stay with us, please notify the patient advocate, or talk with your primary care nurse.
Frequently asked questions
How do I get a prescription filled?

For new prescriptions: Ask your physician to prescribe electronically, or e-prescribe, to our pharmacy or bring a hard copy to the pharmacy to fill. To transfer a prescription from another pharmacy: Call MedStar Health pharmacy at 240-434-7351 with your prescription number and your current pharmacy's information. Our pharmacists will handle the rest.

Do I have to be a patient of MedStar St. Mary's Hospital to use the pharmacy?

No, walk-ins from the community are welcome. Parking is convenient and the location is easily accessible once you are inside the hospital. Use the emergency room entrance and the pharmacy is just ahead on the left.

Will my co-pays be the same as they are at other pharmacies?

Yes. Your insurance determines your co-pay, not the pharmacy. Your co-pay should be the same regardless of where you have your prescriptions filled.

How can I pay for my prescription?

We accept cash, credit cards, and flexible spending cards.

Does the pharmacy sell over-the-counter items?

Yes, the pharmacy stocks a limited supply of over-the-counter items.
In an emergency
The emergency department is open 24 hours a day and is prepared to handle medical emergencies of all kinds. In order to provide prompt care, patients are seen in order of the seriousness of their illness rather than on a first-come, first-served basis.
If you or a loved one experiences a minor illness or injury, MedStar Health Urgent Care at Charlotte Hall is open daily from 8 a.m. to 8 p.m. For your convenience, same-day appointment scheduling is available by calling 301-290-1499. However, walk-ins are always welcome.
Partnering for patient safety and quality
The Patient & Family Advisory Council for Quality and Safety (PFACQS) is a collaborative effort between MedStar St. Mary's Hospital and members of the community. It brings hospital and community representatives together for discussion about programs and services that are currently in place, new, evolving, or planned for the future, and provides guidance to hospital leaders as they make decisions to improve patient care, experience, and satisfaction.