Hospital Leadership | MedStar St. Mary's Hospital | MedStar Health
Board of Directors
The Board of Directors at MedStar St. Mary's Hospital is a volunteer body dedicated to fulfilling the mission, vision, and values of the hospital. The board consists of community members, MedStar Health leaders, and representation from our Medical Staff.
Board members have experience on other boards or public committees, many related to the healthcare industry. They also have extensive professional and business achievements, as well as strong leadership skills. Their objectivity, commitment of time, and dedication to the community all play an important role in the success of the Board of Directors and MedStar St. Mary's as a whole.
Since its inception, the board has guided the hospital toward many important goals. At the recommendation of its members, the hospital has expanded the array of medical specialties on staff and directed the hospital toward the acquisition of many cutting-edge technologies, such as our fully integrated electronic medical record system.
MedStar St. Mary's Hospital Board of Directors
Jennifer Blake
Chair of the Board of Directors
Jennifer is the services team lead for Naval Aviation Enterprise Sustainment Vision 2020 at the U.S. Navy Naval Air Systems Command. A graduate of Regis College in Weston, Massachusetts, Blake holds Bachelor of Arts degrees in economics and Spanish literature as well as a master's degree in business administration from The George Washington University. She is a graduate of both the Federal Executive Institute's Leadership for Democratic Society and the Naval Air Systems Command Senior Executive Management Development Program. Blake has been a member and chair of the St. Mary's Hospital Foundation, as well as a member and current chair of the MedStar St. Mary's Hospital Board of Directors.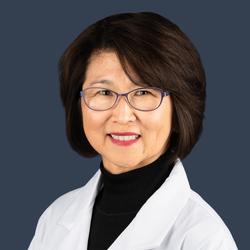 Anna H. Choi, MD
Anna is a graduate of the State University of New York at Stony Brook. She completed her internship and residency at MedStar Washington Hospital Center, followed by a residency and fellowship at MedStar Georgetown University Hospital Center. Dr. Choi is board certified in radiology and diagnostic radiology.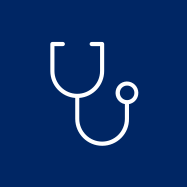 Joy Drass, MD
Executive Vice President and Chief Operating Officer, Medstar Health, Washington Region
Karen Garner
Karen Garner was president of Rational HealthCare, which focuses on improving the integration of humans and technology to reduce health care costs and increase safety, until her retirement in 2016. She spent 17 years at Research and Engineering Development, Inc., and 25 years as an engineering psychologist for the U.S. Navy. Garner holds a master's in business administration from University of Maryland University College.
Tracy A. Harris, PhD
Vice President and Dean, College of Southern Maryland, Leonardtown Campus
Dr. Harris has served and presented on leadership, enrollment management, student assessment, and stress management on state and national levels, and published peer-reviewed research articles on the persistence of first-year college students, among other topics. He holds a doctorate of philosophy, community college leadership, from Walden University; a master's degree in public administration from the University of Pittsburgh with certification in personnel and labor relations; and a bachelor's degree in administration of justice from The Pennsylvania State University.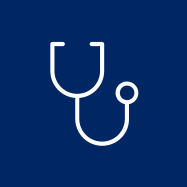 John Harvey, MD
Board-certified Vascular Surgeon and General Surgeon with MedStar Shah Medical Group, also serving as Vice Chief of Staff at MedStar St. Mary's Hospital
John is a board-certified vascular surgeon and general surgeon with MedStar Shah Medical Group, also serving as vice chief of staff at MedStar St. Mary's Hospital. After earning his Bachelor of Science in biochemistry and his medical degree from the University of Edinburgh in Scotland, Dr. Harvey completed his residency in general surgery at Montefiore Medical Center in New York. His fellowship in vascular surgery was completed at Englewood Hospital & Medical Center in New Jersey.
Krishna P. Jayaraman, MD
Board-certified Urologist Affiliated with MedStar St. Mary's Hospital
Krishna is a board-certified urologist affiliated with MedStar St. Mary's Hospital since 1982. He and his wife, Dr. Nilima Jayaraman, have been caring for patients at Jayaraman Medical Associates in Mechanicsville since 2003. Dr. Jayaraman attended medical school at the University of Bombay, completing his residency at Prince George's Hospital Center and DMC Detroit Receiving Hospital.
Micheline Lopez-Estrada
Vice President of Strategic Solutions and Capture Management at ECS Federal, Inc.
Micheline Lopez-Estrada is the vice president of strategic solutions and capture management at ECS Federal, Inc. She is a systems engineer and product manager with more than 25 years of experience supporting agencies within the U.S. Department of Defense. Lopez-Estrada received her MBA from the Florida Institute of Technology and holds a master's degree in technical management from Johns Hopkins University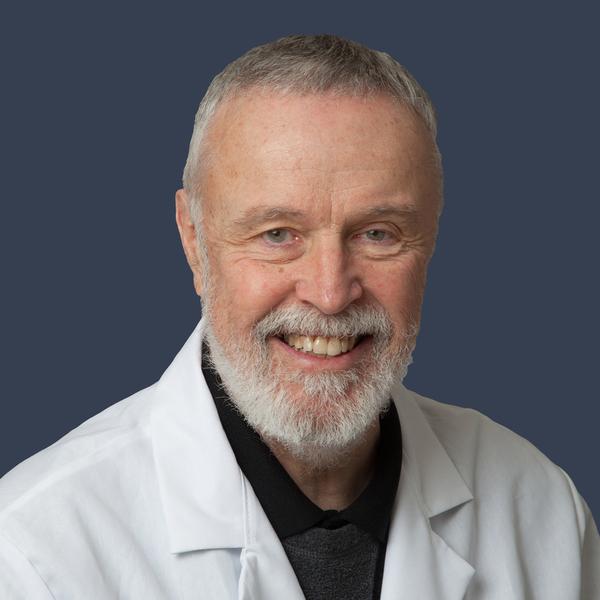 Conor F. Lundergan, MD
Chief of Medical Staff at MedStar St. Mary's Hospital
Conor F. Lundergan, MD, is the chief of medical staff at MedStar St. Mary's Hospital. He is board certified in interventional cardiology, cardiovascular disease, and internal medicine. Dr. Lundergan is a graduate of the Georgetown University School of Medicine and completed his residency and two fellowships at Duke University Medical Center. He also holds a bachelor's degree in psychology and a master's in physiology and biophysics from Georgetown University. A member of MedStar Cardiology Associates, Dr. Lundergan is a fellow in clinical cardiology with the American Heart Association and a clinical professor of medicine at George Washington University Medical Center.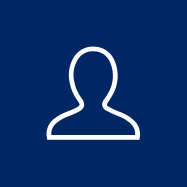 Mimi Novello, MD, MBA, FACEP
President and Chief Medical Officer, MedStar St. Mary's Hospital
Mimi Novello, MD, MBA, FACEP, is President and Chief Medical Officer of MedStar St. Mary's Hospital.

Prior to her arrival at MedStar St. Mary's in 2022, Dr. Novello served in numerous leadership positions at MedStar Franklin Square Medical Center, most recently as Vice President of Medical Affairs and Chief Medical Officer from 2017 to 2021.

During her 22-year tenure at MedStar Franklin Square, Dr. Novello oversaw quality, safety and risk management, clinical process improvement, programmatic growth, physician strategic development, Graduate Medical Education and Continuing Medical Education, and medical staff relations for the hospital. As the Chief Medical Information Officer, she managed the implementation of Information Technology (IT) applications, including MedConnect, MedStar Health's electronic health record. Board certified in Emergency Medicine, Dr. Novello was also an attending physician in the hospital's Emergency Department.

Dr. Novello is a graduate of Washington University School of Medicine, completing her internship at Rhode Island Hospital and her residency at Medical College of Pennsylvania. She is a member of the American College of Emergency Physicians, the American College of Physician Executives and the American College of Healthcare Executives.

Dr. Novello currently serves as co-chair of the MedStar Health Capacity and Throughput Task Force and the MedStar Health Home Care Board of Directors, as well as the Catholic Charities of Central Maryland Board of Directors. She also recently began serving as a physician representative on the American Hospital Association Region Three Policy Board. She has been involved in numerous committees, including as a member of Chesapeake Regional Information System for our Patients (CRISP) Clinical Advisory Group, the Maryland State Telemedicine Clinical Advisory Group task force, the MedStar corporate informatics governance and workgroup committees, co-chair of MedStar Franklin Square's Informatics Governance Committee, co-chair of the MedStar Franklin Square Meaningful Use Committee, and MedStar Franklin Square physician chair of MedStar Health's High Reliability Organization Implementation Program.
Kenneth A. Samet, FACHE
President and CEO
MedStar Health President and Chief Executive Officer Kenneth A. Samet is responsible for a $6.5 billion not-for-profit, healthcare delivery system. With almost 40 years of experience in healthcare administration, Samet provides strategic oversight and management for MedStar Health—the largest healthcare provider in Maryland and the Washington, D.C., region, comprised of 10 hospitals, a comprehensive network of health-related businesses that includes ambulatory, home health, a large multispecialty physician network, and an insurance product with approximately 160,000 members. MedStar Health has large research and innovation platforms and one of the largest graduate medical education programs in the country. In addition, MedStar Health is one of the region's largest employers, with more than 31,000 associates and 4,200 affiliated physicians, serving more than a million patients and their families each year. MedStar Health is proud to be the long-standing clinical and medical education partner of Georgetown University.
Prior to becoming MedStar Health's president and chief executive officer in January of 2008, Samet served as president and chief operating officer of MedStar Health from 2003-2008; and as the system's first chief operating officer since MedStar Health's inception in 1998.
Samet has dedicated his career to health care. He received his master's degree in health services administration from the University of Michigan in 1982. Samet served as president of MedStar Washington Hospital Center, one of the nation's largest tertiary care hospitals, in the District of Columbia from 1990 to 2000. From the mid-1980s to 1990, Samet held a variety of leadership positions with the Medlantic Healthcare Group, which merged with Helix Health in 1998 to create MedStar Health.
Samet is presently a member of the board of directors of a number of organizations to include: Greater Washington Partnership, Economic Club of Washington, Georgetown University, Cedars-Sinai Medical Center (Los Angeles), the Greater Washington Board of Trade and United Way of the National Capital Area. He has held leadership positions on the boards of the American Hospital Association (AHA), District of Columbia Hospital Association (DCHA) and Maryland Hospital Association (MHA), and served on the board of visitors for the University of Maryland School of Nursing. Samet is also a past board member of the Greater Baltimore Committee and the Old Dominion University Board of Visitors, where he received his bachelor's degree in business administration in 1980 and an honorary doctorate of humane letters in 2012 following his commencement address to the school's graduating class. In 1996, the American College of Healthcare Executives named Samet the national Young Healthcare Administrator of the Year. More recently, Samet was honored with the Anti-Defamation League 2015 Achievement Award, and in 2021 the B'nai B'rith Charles S. Lauer National Healthcare Award.
Capt. Stephen Schmeiser
Capt. Schmeiser has lived and worked in Southern Maryland for many years, retiring from his post as commanding officer of Patuxent River Naval Air Station in 2011. During his 27-year career with the U.S. Navy, Schmeiser attended the U.S. Naval Test Pilot School before studying systems engineering at Johns Hopkins. He holds a bachelor's degree in chemistry from the College of the Holy Cross. A certified Project Management Professional (PMP), he is vice president and Naval Aviation Account Lead at Engility Corporation. Schmeiser also serves as a member of the Southern Maryland Chapter of the American Red Cross.
Avani D. Shah, MD
Internal Medicine and Internist, Medstar Shah Medical Group
Avani is board certified in internal medicine and an internist with MedStar Shah Medical Group. Dr. Shah earned her medical degree from N.H.L. Municipal Medical College in Ahmedabad, India, and completed her residency at Washington, D.C., Veterans Affairs Medical Center. She served as the chief of medical staff at MedStar St. Mary's Hospital from 2011 to 2014, and has served on the hospital's Board of Directors since 2011.
Christina Broom Via
Christina holds a bachelor's degree in management (specializing in Human Resources) from the Florida State University and a master's degree in systems management from the Florida Institute of Technology. Christina's expertise in HR encompasses recruitment, staffing and retention; benefits and compensation; employee and management training and development; employee relations; ethics compliance; regulatory compliance; diversity; and stock ownership. And while 20 consecutive years of her career were with one large Department of Defense (DoD) contracting agency, today Christina offers her HR and administrative expertise to small contracting DoD firms, small non-DoD consulting companies, and to the MedStar St. Mary's Hospital Board. Christina, her husband, and three children live in St. Mary's County, where they are active with her band, their children's never-ending activities, their extended family, their church, and various outreach ministries.
Krista Wall
Administrative Resident, MedStar Health
Krista is a corporate administrative resident for MedStar Health. She is a 2017 graduate of the University of Minnesota School of Public Health, where she earned her master's degree in healthcare administration. Wall recently completed an administrative internship with Intermountain Healthcare, where she worked on a number of operational initiatives primarily related to surgical services. She is also a certified pharmacy technician.
Vince Whittles
Owner, SERVPRO of St. Mary's and Calvert Counties
Vince is the owner of SERVPRO of St. Mary's and Calvert Counties, a Lexington Park-based cleanup and restoration business recently marking 34 years in the community. A graduate of the University of Maryland, College Park, Whittles is the varsity wrestling coach at St. Mary's Ryken High School and has served as a member of the Hospital Foundation.
Philanthropy Committee of the Board of Directors
The Philanthropy Committee of the MedStar St. Mary's Hospital Board of Directors serves as the fundraising arm of MedStar St. Mary's Hospital. Since 1912, MedStar St. Mary's Hospital has been dedicated to meeting the healthcare needs of our community. The hospital is a not-for-profit facility offering a full range of inpatient and outpatient services, health education and community outreach The Philanthropy Committee, formerly the St. Mary's Hospital Foundation, raises private funds to support capital expansion projects, advanced medical technology and programs. Since 2001, it has awarded scholarships to more than 140 individuals pursuing education in nursing and healthcare fields.
The Philanthropy Committee is comprised of community volunteers who recognize the positive impact of philanthropy on the hospital and our community's health. The committee appreciates your continued support of our hospital and wants you to know that your participation at any level matters. The Philanthropy Committee offers several events and opportunities throughout the year, including the annual MedStar St. Mary's Hospital Gala.
Learn more about ways to give to MedStar St. Mary's Hospital
Philanthropy Committee members include:
Dr. Mimi Novello, president and chief medical officer, MedStar St. Mary's Hospital

Karen Garner
Pamela Jamieson
Dana McPherson
Yahia Tagouri, MD
Lea Weaver
Vince Whittles, Chair
Beverly Wood
Healthcare Scholarships
Since 2001, the MedStar St. Mary's Hospital has been awarding scholarships to Southern Maryland candidates interested in pursuing a healthcare career. The Committee accepts applications from individuals interested not only in nursing, but also in the growing field of allied health. These allied health professionals are involved in many aspects of health care, including but not limited to:
Physical, Occupational, and Speech Therapy
Radiology
Respiratory Therapy
Ultrasound
Laboratory Technology
Each of the scholarships awarded cover payment for tuition, books, and fees associated with the degree or certification.
Scholarship Application Requirements:
Scholarships are only for residents of Southern Maryland: St. Mary's, Charles and Calvert counties
You must have at least a 3.0 high school GPA if applying within four years of high school graduation
If it has been more than four years since high school graduation, please submit an ACT score or proof of degree from another school. (This program is not exclusively focusing on high-school aged students; many receive a scholarship as a second career)
In return for receiving the scholarship, recipients will commit to working at MedStar St. Mary's Hospital for at least one year if a position is available
For more information on the scholarship program, please call MedStar St. Mary's Hospital Human Resources at 301-475-6018
Medical staff leadership
John Harvey, MD
Vascular Surgery
Chief of the Medical Staff
Yahia Tagouri, MD
Pathology
Vice Chief of Staff
Tushar Samdani, MD
Colorectal Surgery
Secretary/Treasurer
Department Chiefs
Anesthesiology: Nyles Burton, MD
Emergency Medicine: James Damalouji, MD
Family Medicine: Karen Bauer, MD
Medicine: Jean Pierre El Khoury, MD
Obstetrics/Gynecology: Arthur Greenwood, MD
Pathology: Yahia Tagouri, MD
Pediatrics: Naveen Minumula, MD
Psychiatry: Stephen Durrenberger, MD
Radiology: Alan Ost, MD
Surgery: Emmanuel Atiemo, MD