NRH Rehabilitation Network at Chevy Chase – North | Physical & Occupational Therapists | 20815 | MedStar Health
Welcome to physical therapy at Chevy Chase-North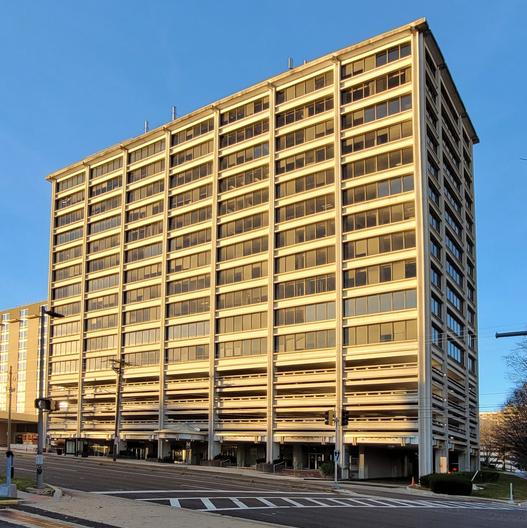 Our Chevy Chase-North location is Metro-accessible and only three blocks away from the Red Line's stop in Friendship Heights. We offer convenient access to experienced physical and occupational therapists close to where you live, work, and shop in the Washington, D.C., region. Our compassionate team works with you to develop a roadmap to recovery after an illness or injury, so you can get back to the life you love as fast and safely as possible.
Visiting NRH Rehabilitation Network at Chevy Chase – North
Hours of operation:
Monday to Thursday:
7 a.m. to 6:30 p.m.
Friday:
7 a.m. to 4 p.m.
Saturday:
8 a.m. to 2 p.m.
Insurance
We proudly accept most major health plans. The list below serves as a guide and is subject to change. If you are unsure about your coverage, please call your insurance provider. Insurance is collected prior to scheduling services.
Podcasts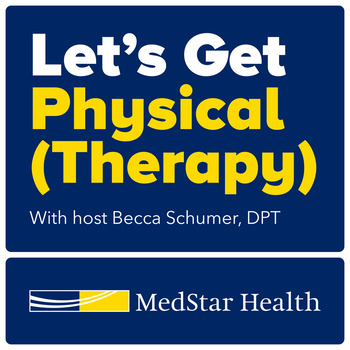 The "Let's Get Physical (Therapy) Podcast," hosted by MedStar Health Physical Therapy, is a new educational podcast series designed for rehabilitation professionals, students, new graduates, and those in related fields. Join us as we discuss treatment options, innovations, techniques, and more with a wide variety of medical professionals.
Kristina Indriksons, PT, DPT, Clinic Director

Kristina Indriksons attended the University of Dayton, where she earned her bachelor's degree in exercise science. Kristina also completed her doctoral degree in physical therapy from Northwestern University and is certified in manual therapy (CMPT). She is bilingual in English and Latvian. Her rehabilitation specialties include:

ACL Injury Prevention

Neck Pain and Lower Back Pain

Knee, Foot, and Ankle Therapy

Manual Therapy

Orthopedic Injuries and Conditions

Physical Therapy

Running Injury Care

Sports Injuries

Fumie Takahashi, PT, DPT, SCS

Fumie Takahashi attended the University of Maryland, College Park, where she earned her bachelor's degree in kinesiology. She continued her education there, completing her doctoral degree in physical therapy. Fumie is a certified strength and conditioning specialist (CSCS) and is a board-certified clinical specialist in sports physical therapy. Her rehabilitation specialties include:

ACL-Return-to-Play Testing

Orthopedic Injuries and Conditions

Running Injuries

Todd Wheeler completed his doctoral degree in physical therapy from Creighton University. His rehabilitation specialties include:

ACL Return-to-Play Testing

Astym® Treatment

Dry Needling

Golf Enhancement Program

Neck Pain and Lower Back Pain

Orthopedic Injuries and Conditions

Kent Bare attended Penn State University where he received his bachelor's degree. He continued his education at the University of Maryland, Baltimore, earning his doctoral degree in physical therapy. His rehabilitation specialties include:

Dry Needling

Manual Therapy

Neck Pain and Lower Back Pain

Orthopedic Injuries and Conditions

Post-Operative Care

Cody Meashaw, PT, DPT, OCS

Cody Meashaw attended Syracuse University where he earned a bachelor's degree in health and exercise science. Cody continued his education at George Washington University, completing his doctoral degree in physical therapy. Cody is a board-certified orthopedic clinical specialist (OCS). His rehabilitation specialties include:

Arthritis Treatment
Neck Pain and Lower Back Pain
Knee, Foot, and Ankle Therapy
Orthopedic Injuries and Conditions
Vestibular/Balance Rehabilitation