Heart Valve Disease Treatment | MedStar Health
Structural heart and valve disease includes a wide range of conditions that may be present at birth or may develop from injuries, infections or growing older.
Our structural heart and valvular disease program includes a wide range of conditions that may be present at birth brings together experts from many specialties who have vast experience caring for complex conditions. We offer a full range of surgical and nonsurgical treatments. Many of our treatments are less invasive than traditional open-heart surgery, which means more patients are good candidates.
Your cardiologist may refer you to a MedStar Health cardiac surgeon to repair or replace your heart valve if medication has failed to reduce the strain on your heart and has not alleviated symptoms.
Your cardiac surgeon may recommend one of the following surgeries, depending on your pathology and what is causing the problem:
Heart valve repair is the preferred treatment option, because using your own tissue is better than replacing a heart valve
Heart valve replacement can be performed using a variety of valves, including mechanical and biological tissue valves (those from pig or cow tissue). Mechanical valves require the use of blood thinners but have good long-term durability. Biological valves do not require use of long-term blood thinner
Valve sparing is a relatively new technique used to treat aortic disease. Your heart surgeon can preserve your own valve while repairing the aorta
Heart valve surgery (whether valves are repaired or replaced) is open-heart surgery that is done while you are under general anesthesia. A cut is made through the breastbone (sternum). Your blood is routed away from your heart to a heart/lung bypass machine. This machine keeps the blood circulating during your heart surgery.
Treatments
Some of the many treatments we offer include:
TAVR
Aortic valve repair and replacement, including transcatheter aortic valve replacement (TAVR). We've been involved with every major clinical trial of TAVR since the first one in 2007.
In the past, medication was the only treatment for severe aortic stenosis, a condition in which the aortic valve is narrowed or fails to open properly. There was little doctors could do for people at high or moderate risk of complications during traditional open-heart surgery if medication didn't manage their symptoms.
Today, severe aortic stenosis patients can receive transcatheter aortic valve replacement (TAVR), a minimally invasive procedure to replace a faulty aortic valve that is blocking the flow of blood. We have been a site for every major clinical trial for TAVR since participating in the initial 2007 study of the procedure. Our surgeons perform about 340 TAVR procedures each year, making us one of the top cardiac centers in the country for this revolutionary aortic stenosis treatment.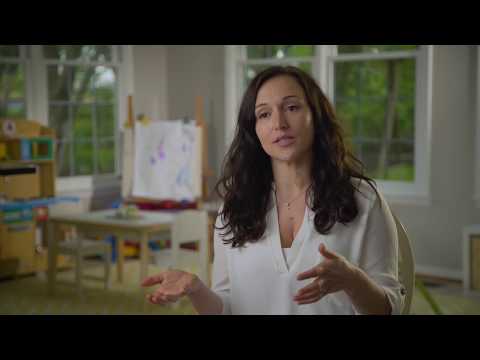 Meet Heart Valve Patient Joanna Zimmerman
"To have a heart that allows me to live my life in all the ways I wanted to live my life…that feels like a tremendous blessing."
Joanna Zimmerman and her husband wanted to start a family, but Joanna was born with a heart valve problem and was told by multiple doctors that she should not have a child before the valve was fixed. Eager to start her family sooner rather than later, she sought out the experts at MedStar Heart & Vascular Institute. After evaluating Joanna, the current state of her valve, reviewing the literature on similar cases and in consultation with her high-risk obstetrician, it was determined that Joanna could proceed with a pregnancy. They were thrilled to welcome a healthy daughter.
A happy ending indeed, but there's more. Wanting a big family, Joanna and her husband once again sought the advice of Dr. Ruiz and Dr. Corso at MedStar Heart & Vascular Institute. At this point, though, her valve had narrowed to the point where having more children without intervention was not advised. Joanna had a successful surgery to replace her aortic valve and grew her family by two more!
**The skilled cardiologists at MedStar Good Samaritan Hospital can diagnose and treat most heart conditions on site. Patients who need advanced diagnostic testing or heart surgery will be referred to MedStar Heart Institute at MedStar Union Memorial Hospital, part of our MedStar family of providers, as appropriate.
Expert cardiology care
Getting the care you need starts with seeing one of our cardiologists.