Transcatheter Aortic Valve Replacement (TAVR) | MedStar Health
Leading the way in this minimally invasive treatment for aortic stenosis
In the past, medication was the only treatment for severe aortic stenosis, a condition in which the aortic valve is narrowed or fails to open properly. There was little doctors could do for people at high or moderate risk of complications during traditional open-heart surgery if medication didn't manage their symptoms.
Today, severe aortic stenosis patients have the transcatheter aortic valve replacement (TAVR) procedure, a minimally invasive procedure to replace a faulty aortic valve that is blocking the flow of blood. We have been a site for every major clinical trial for TAVR since participating in the initial 2007 study of the procedure. Our surgeons perform about 340 TAVR procedures each year, making us one of the top cardiac centers in the country for this revolutionary aortic stenosis treatment.
After testing TAVR's effectiveness for patients at moderate risk of complications during open-heart surgery, MedStar Health designed and launched the nation's first FDA-approved clinical trial in 2016 to evaluate the device's benefits among low-risk patients. A separate international study of low-risk patients was conducted at MedStar Health.
Our pioneering TAVR team includes members from the departments of structural heart and valvular disease, cardiology, cardiac surgery, and interventional cardiology. These experts collaborate with one another and with our patients to provide the least invasive and most effective aortic stenosis treatments.
Who is a candidate for TAVR?
TAVR currently is approved by the Food and Drug Administration for people with severe aortic stenosis who:
Have been diagnosed with aortic stenosis or another valve disease that causes severe narrowing of the aortic valve

Are unable to undergo traditional open-heart surgery

Are at high or intermediate risk of complications during traditional open-heart surgery
Members of our TAVR team collaborate to assess every patient individually and determine whether TAVR is the right choice. This comprehensive assessment includes:
Consult with a cardiac surgeon: The surgeon will review your health history to determine the best recommendation, whether that is traditional surgery, TAVR, or medication.

Medical checkup: A doctor or nurse practitioner will ask questions about your heart and overall health.

Questions about your everyday life: Do you have limited mobility? Will you have family support during recovery? We ask these questions to get a complete picture of your health and to determine if TAVR is a possible treatment option.

Time for questions: You and your family are encouraged to ask questions about your care and treatment options.
Studies have shown that patients achieve better outcomes when they undergo TAVR than they do with medication alone. While this procedure isn't for everyone, it may offer patients who are too high-risk for open-heart surgery several advantages, including:
Faster recovery time

Less pain

Less trauma to the body

Reduced blood loss

Reduced risk of infection

Smaller, less-noticeable scars
What to expect during TAVR
You may receive local or general anesthesia before the procedure begins. Your doctor will make a small incision in your groin and insert a thin, flexible tube called a catheter into a blood vessel. At the end of the catheter will be a deflated balloon with an artificial valve wrapped around it. The doctor will guide the catheter through the artery to the aortic valve. When it's in position, the balloon will inflate and the new valve will expand, pushing the damaged valve out of the way. The doctor then will deflate the balloon and remove it and the catheter. The new valve will act as a brace that stays open permanently and restores healthy blood flow.
The procedure lasts 90 minutes to two hours and typically requires a three- to five-day hospital stay. Unlike during open-heart surgery, your breastbone will not be broken. Most patients can resume normal activities soon after they leave the hospital. You'll likely need to take blood-thinning medications for a while to prevent blood clots after the procedure.
Hear from patient Bob Cheek and his physician Dr. John Wang about his TAVR experience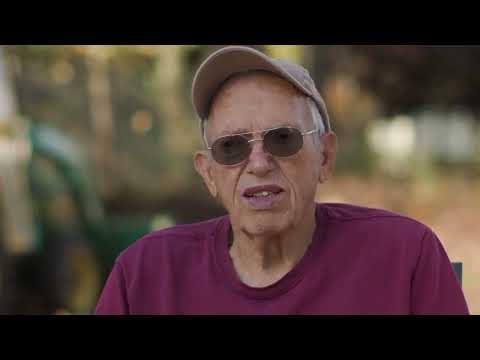 MedStar Health patient Bob Cheek has aortic stenosis and was referred to Dr. John Wang for treatment.
Conditions
Aortic regurgitation: Aortic regurgitation, also known as aortic insufficiency, is a heart valve disease that occurs when the heart's aortic valve doesn't close tightly.

Aortic valve disease: Aortic valve disease is a type of heart valve disease that occurs when the valve between your aorta (the largest blood vessel) and the left ventricle (the heart's main pumping chamber) doesn't work as it should.

Heart murmurs: A heart murmur is a swishing sound caused by abnormal blood flow in or around your heart. Often harmless, murmurs can be caused by problems with your heart valves.
Additional information
Manage your healthcare
Make appointments, review your test results, and exchange secure messages with your doctor in the myMedStar portal.
Ask MedStar Heart & Vascular Institute
Have questions for our heart and vascular program? Email us at AskMHVI@medstar.net.