Medical Research Networks | MedStar Health
A comprehensive medical research system
Situated at the crossroads of academics and real-world healthcare environments, the Research Institute creates new knowledge that provides the latest advances for patients at nearly 300 sites of care in the region.
The transformational nature of our research—from bench to bedside to community—complements the key clinical services and teaching programs in our hospitals and in the diverse communities we serve. Wherever you look throughout the MedStar Health system, you're likely to find the highly qualified scientists and investigators conducting leading edge clinical research.
Researchers and investigators
The 300+ active investigators at MedStar Health are nationally and internationally known researchers who serve on editorial review boards of prominent scientific medical journals and have prestigious National Institutes of Health committee and academic appointments. Their research activities continue to lead to successful system-wide implementation and interventions at MedStar Health and across the nation.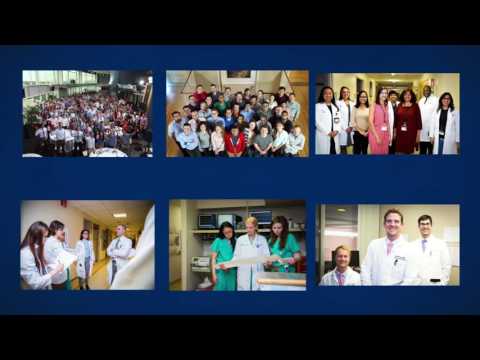 MedStar Cardiovascular Research Network
At MedStar Health, patients have access to some of the nation's leading technology, the latest clinical trials, and unparalleled expertise when it comes to their cardiovascular care. We offer cardiac patients some of the most sophisticated diagnostic, treatment, and rehabilitation services available.
Our world-renowned investigators, basic and translational scientists, interventional cardiologists, research nurses, technicians, sonographers, and support staff are committed to developing new technologies and strategies to enhance patient care.
Cardiovascular Core Imaging Lab
In cardiovascular medicine, having the right imaging technology available facilitates optimal diagnostic and therapeutic services. The Cardiovascular Core Imaging Lab at MedStar Health Research Institute provides proven expertise in technologies, including magnetic resonance imaging, computerized tomography, and ultrasound, in an efficient, responsive environment.
MedStar Healthcare Delivery Research Network
The MedStar Healthcare Delivery Research Network was formed in 2010 as the catalytic driving network to impact how MedStar Health clinically re-engineers the delivery of care to achieve value, quality, and patient satisfaction. To achieve this goal, the Network conducts patient-centered research on the delivery of care that can be applied and disseminated to improve the health of the general population, including those served by the MedStar Health System.

Since its inception, the MedStar Healthcare Delivery Research Network has grown to realize consistent and exponential growth. The Network received several prominent national grants including being selected as one of 13 prime organizations in the Agency for Healthcare Research and Quality's Accelerating Change and Transformation in Organizations and Networks (ACTION) network. Many of the awarded MedStar Healthcare Delivery Research Network projects have informed national standards and/or policy for care delivery. Through the Network, MedStar Health, a real-world learning health system, has taken an active role in being the healthcare system where the future of healthcare is created, implemented, and disseminated to the rest of the nation.
Research focus
Research Areas:
Health Equity
Health Economics, Systems, and Policy
Human Factors in Healthcare
Connected Care/Telehealth
Implementation Science
Quality and Safety
Surgical Outcomes
MedStar Georgetown Cancer Research Network

MedStar Health is home to state-of-the-art facilities for the diagnosis and treatment of cancer. Treatment teams include world-renowned physicians supported by registered nurses, nutritionists, pharmacists, and other specialists, as well as a research component that brings new treatments to the patient. We are committed to clinical research as an essential tool to further cancer care.
Clinical trials
Our research institute physicians conduct a variety of trials ranging from treatment of the actual cancer to supportive care for symptom management. Additionally, biosocial and observational trials that study patterns of care may be offered.
Cancer clinical trials offered intend to treat both early (before and/or after surgery) and advanced (if the tumor has recurred or spread) disease. Research trials use, and sometimes combine, a variety of different treatments, including surgery, chemotherapy, hormonal therapy, and/or radiation therapy.
MedStar Medical and Surgical Research Network
The investigators of MedStar Health are dedicated to improving the medical care provided to patients and to advancing healthcare practices through clinical and basic research. Our researchers participate in both investigator-initiated research and commercially sponsored clinical trials, bringing advancements to patients in many areas of care.
Research focus
Clinical trials and investigator-initiated research studies are conducted throughout the MedStar Health system for a variety of diseases and conditions including:
Burn critical care
Diabetes and endocrinology
Gastroenterology
Infectious disease
Nephrology
Pulmonary
Rheumatology
Violence intervention
Women's health and infant services
MedStar Orthopedics and Sports Medicine Research Network
The orthopedic and sports medicine research program at MedStar Health is closely aligned with its world-class clinical programs, where there is close collaboration between orthopedic surgeons, research fellows, and engineers.
Surgical training and teaching laboratories are provided in a one-on-one setting. Multidisciplinary research efforts focus on areas of degenerative, deformity, traumatic, and congenital pathologies of the musculoskeletal system.
Clinical research
Investigations focus on clinical research in the areas of injury prevention and control, injury epidemiology, biomechanics, rehabilitation and kinesiology for the purpose of improving physical performance, reducing the risk of injury in sports and exercise, clinical drug trials, and sports equipment evaluation.
MedStar Neuroscience and Rehab Research Network
The field of neurological rehabilitation is experiencing a surge of knowledge, as physicians and researchers discover new wonders about the brain.
At the forefront of these discoveries are the researchers at MedStar Health, who conduct clinical trials and develop new interventions for patients with neurologically based impairments, evaluate the effectiveness of new and existing interventions, enhance understanding of the bases of impairment and disability, and develop new methods to assess human function and performance.
Research topics
At the heart of MedStar's neuro-rehabilitation program is the MedStar National Rehabilitation Network. The investigators probe new rehabilitative interventions, address the health and rehabilitative needs of persons with disabilities, and develop better ways to deliver and pay for these services.
Our research is further enhanced by several collaborative projects that bring together leading experts nationwide, and focuses on several topic areas:
Spinal cord injury
Stroke
Traumatic brain injury
Upper extremity amputation
Neuromuscular system
Neurophysiology
Tele-rehabilitation
Rehabilitation robotics
Locomotion and balance
MedStar Center for Biostatistics, Informatics, and Data Science
The MedStar Center for Biostatistics, Informatics and Data Science provides expertise in high-quality statistical methods, clinical informatics, data science and health information technology application development for intramural and extramural investigators, and designs, executes, and analyzes epidemiologic studies on behalf of research sponsors and project teams.
Research Capabilities:
Biostatistics
Epidemiology
Health outcomes research
Data collection and management
Machine learning
Algorithm development
Health information technology application development
Data science and analysis