Diabetes and Endocrinology Research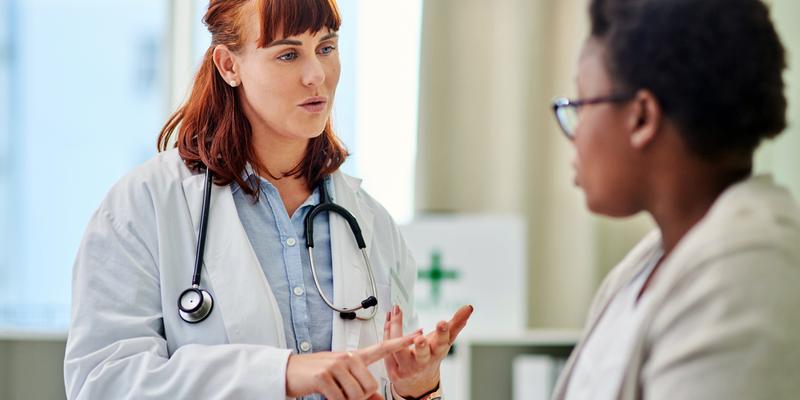 Shaping the future of diabetes care
The MedStar Diabetes Institute (MDI), established in 1999, integrates and supports diabetes clinical, research, education, and community health-related activities across the 10 hospitals and ambulatory practices of the MedStar Health system. Our team includes 20 endocrinologists and 10 diabetes educators who provide diabetes specialty care across the inpatient and outpatient settings. As part of a large distributed healthcare system in the Washington, D.C. and Maryland region, our research recruits participants across urban, suburban, and rural settings from racially, ethnically, and socioeconomically diverse patient population which represents a microcosm of the the U.S. healthcare system.
Led by Drs. Michelle Magee, Alex Montero, Jean Park, and Adline Ghazi, our clinical research teams conduct diabetes clinical trials ranging from NIH-sponsored multi-center studies to investigator-initiated trials and Pharma and devices, and digital health commercial studies.
Current research topics
The MedStar Health Diabetes Institute and the MedStar Community Research Network are committed to ongoing research to develop new treatments and to translating research into practice for diabetes and endocrine disorders. Our research teams works collaboratively to understand the needs of our clinicians, scientists, and patients to generate evidence to support best practices for treatment of these disorders. We seek to advance the scientific knowledge and understanding of diabetes and other endocrine conditions with a focus on chronic disease care management and education and technologies ranging from devices to telehealth and digital technology.
In the research arena, MedStar Diabetes Institute and the MedStar Clinical Research Network are focused on:
Growing the system portfolio of pharma and technology clinical trials for placement in MedStar Health's distributed clinical trials network.
Expanding investigator-initiated, innovative translational research in diabetes care management, devices, digital health technology, and diabetes self-management education and support.
Areas of expertise include:
Diabetes prevention, pre-diabetes, and care management, including for diabetes co-morbidities - cardiovascular and renal disease, neuropathy, and diabetes-related foot disorders
Oral health and diabetes
Diabetes self-management education and support
Diabetes digital and telehealth technology
Cardiometabolic disorders - obesity, hypertension, hyperlipidemia, NASH
Metabolic bone disease
Thyroid disorders
Pharmaceutical clinical trials for diabetes and endocrine disorders
Design, development, and execution of diabetes clinical trials
Learn more about our current research initiatives:
NIH Diabetes Prevention Program Outcomes Study (DPP-OS). The current Phase 4 of the DPP-OS is examining pre-diabetes, type 2 diabetes and their relationships with aging, cognitive function, Alzheimer's and Alzheimer's-related disorders.
NIH Glycemia Reduction Approaches in Diabetes Study (GRADE)
GRADE examined the comparative effectiveness of glargine, liraglutide, sitagliptin and glimepiride when added to metformin. All decreased A1C levels. with glargine and liraglutide being modest but significantly more effective.
Redesigning Ambulatory Care Management for Uncontrolled Type 2 Diabetes: A Prospective Cohort Study of the Impact of a Boot Camp Model on Outcomes - Diabetes Boot Camp
This 12-week diabetes boot-camp style program is funded by MedStar Health. The program delivers technology-enabled diabetes survival skills education with intensive medication management to adults with uncontrolled type 2 diabetes. The Boot Camp has consistently demonstrated improvement in hemoglobin A1C (-3.1% among completers from a mean baseline of 11.2%) and reduced risk for readmissions to the emergency department or hospital.
Feasibility and Preliminary Behavioral and Clinical Efficacy of a Diabetes Education Chatbot Pilot Among Adults with Type 2 Diabetes - Diabetes Chatbot
A diabetes chatbot was developed and deployed for adults with type 2 diabetes. Weekly chats included 3 elements: knowledge assessment, limited self-reporting of blood glucose data and medication-taking behaviors, and education content. This pilot demonstrated acceptability, satisfaction, engagement, improved self-care confidence and a mean drop in A1C of -1.04 % for the intervention.
Diabetes To Go
Adult diabetes inpatients (n=125), majority Black women, with diabetes and BG > 200 mg/dL or < 40 mg/dL at admission, were engaged in in ADCES7™-based survival skills DSMES. Improvements in diabetes knowledge and medication adherence were observed to 3 months. A trend was seen toward a reduction in ED visits and hospital admissions.
Empagliflozin, cardiovascular outcomes, and mortality in type 2 diabetes - EMPA-REG Outcome Trial

Dulaglutide and cardiovascular outcomes in type 2 diabetes - REWIND

Safety of a real time continuous glucose monitor-based insulin bolus calculator - WellDoc
Awards and recognitions
American Diabetes Association Clinical Research Award (STEP Diabetes: Reducing Emergency
Department Visits for Uncontrolled Type 2 Diabetes)
American Diabetes Association Promising Practices Award (eHealth2go Personal Health Record)
Microsoft Health Users Group Award (eHealth2go PHR)
American Diabetes Association National Leadership Award
Metropolitan Washington Public Health Association Award
Research and scientific leadership
Michelle F. Magee, MD

Director, Diabetes Institute
Professor of Medicine, Georgetown University School of Medicine

Alex Montero, MD, MPH

Assistant Director, Diabetes Institute
Assistant Program Director for Quality and Safety at MedStar Georgetown University Hospital

Joan Bardsley, MBA, RN, CDE, FAADE

Investigator, MedStar Diabetes Institute
Assistant Vice President, Core Scientific Services MedStar Health Research Institute

Mihriye Mete, PhD

Director, Behavioral Health Research, MedStar Health Research Institute
Biostatistics Manager, Center for Biostatistics, Informatics and Data Science, MedStar Health Research Institute

Ann H. Ressing, RN, MSN, NP, CFNP

Sub-Investigator, MedStar Community Research Network
Nurse Practitioner, MedStar Washington Hospital Center
Learn more about our work
Search principal investigators
If you would like to learn more about MedStar Health investigators and scientists who work in diabetes and endocrinology research, please visit our Principal Investigator search portal.