Breast Health Program| Women and Men | MedStar Health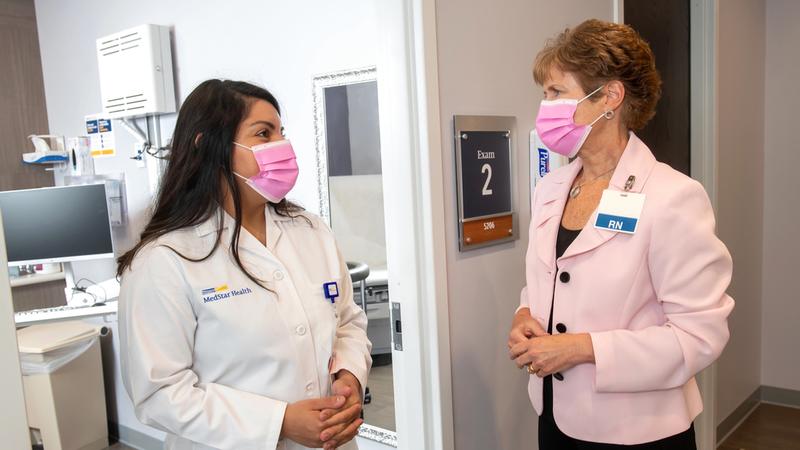 Top breast cancer care combines the latest advances with compassion and sensitivity — all delivered by doctors, nurses, and support staff with the right experience. At MedStar Health, our breast program team provides a comprehensive approach, giving you the guidance and support you need — from diagnosis through treatment and follow-up care.
We welcome the chance to help you with an initial diagnosis or offer a second opinion. We treat a range of breast conditions — for women and men.
Breast Cancer Care at MedStar Health
Our breast program provides easy access to the advanced specialty care you need, with our team working together to create a comprehensive plan customized to your condition, needs, and preferences. We offer:
Latest Advances: Our tools and treatments include:

Genetic counseling
Access to clinical trials
Breast-conserving techniques that minimize scarring while sparing skin and nipples, combined with expert approaches to restore appearance
Targeted, precise radiation
State-of-the-art options for women with risk factors
Expert Physicians: Our network includes a full range of experienced breast cancer specialists, many of them nationally renowned. Since working together is shown to provide the best care, they comprise a multidisciplinary team that includes:

Medical oncologists
Radiologists
Radiation oncologists
Plastic surgeons
Board-certified surgeons (many are fellowship-trained and focused exclusively on the breast)
Convenience: We continue to provide convenient care — in addition to our hospitals and research centers, we offer outpatient evaluation at offices.
Complete Support: We offer a range of support to promote healing, comfort, and education, provided by our social workers, psychologists, and nurse navigators —nurses who guide you and your family through the coordination of care, the delivery of services, and the tough decision-making. Services also include:

Nutritional counseling
Spiritual care
Support groups with other patients
Complementary care
Rehab Care: The specially trained doctors, nutritionists, and physical and occupational therapists at MedStar National Rehabilitation Network help you recuperate fully and maximize post-surgery range of motion with exercises.

There is a network of outpatient sites that offer cancer rehabilitation based on your individual needs. Find a cancer rehabilitation location near you.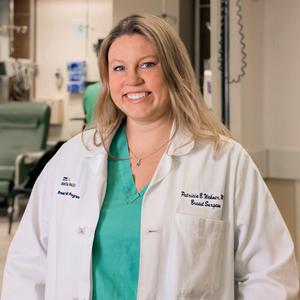 Expert women's health care
Getting the care you need starts with seeing one of our women's health specialists.
Additional information
3D Mammography
Tomosynthesis systems with the latest C-View software that reduces radiation exposure to patients. 3D Mammography helps detect cancers earlier and more effectively than traditional 2D digital mammography.
Awards & recognitions
MedStar Georgetown University Hospital is a designated Breast Imaging Center of Excellence by the American College of Radiology (ACR).