Otolaryngology | Ear, Nose, and Throat | MedStar Health
Advancing treatment for head and neck surgery and related conditions
Otolaryngology, head and neck surgery, is a multifaceted specialty that affects a wide range of head and neck health issues and the surgery procedures related to those conditions.
Our MedStar Health otolaryngologists use their extensive experience and the latest technology to consistently deliver the finest possible outcomes across the full spectrum of this diverse field.
Treating common, chronic, and complicated conditions of the ear, nose, and throat (ENT)
While we address routine conditions arising in the head and neck, one of the defining characteristics of care is our treatment of patients with complex conditions. These include head and neck tumor removal and reconstruction, hearing restoration, endoscopic surgery of skull base tumors, pediatric otolaryngology, voice restoring surgery, and sleep apnea surgery.
Exclusive treatments provided by MedStar otolaryngology, head and neck surgery
MedStar Georgetown University Hospital is the only facility in the Washington, D.C., region performing complex endonasal endoscopic skull base surgery. This technique involves otolaryngology, head and neck surgery, and neurosurgery to perform minimally invasive skull base tumor resections. Other area hospitals focus on lower risk cases, such as pituitary tumors and CSF leaks.
Also, MedStar Washington Hospital Center is the only hospital in the Washington, D.C., region applying a transoral endoscopic approach to thyroid surgery.
A focus on multidisciplinary care
Many of the disorders we treat require the combined efforts of specialists from a variety of disciplines. For example, the Multidisciplinary Head and Neck Tumor Conference at MedStar Georgetown University Hospital is a weekly conference involving our department's head and neck surgical oncologists and colleagues from radiation oncology, medical oncology, and other caregivers. For over 25 years, all new head and neck cancer patients have been presented for review and for multidisciplinary discussion and decision making. A similar conference is held at MedStar Washington Hospital Center. These cancer-related conferences are an example, but other disciplines within otolaryngology head and neck surgery also harness the strength of the MedStar Health's system through multidisciplinary coordination and care.
Patient navigators and other team members facilitate cross-disciplinary coordination of care with other specialties, including but not limited to:
Neurosurgery and neurology
Medical oncology
Radiation medicine
Interventional radiology and neuroradiology
Speech and physical therapy
Featured conditions and treatments
Conditions
Treatments
Patient stories
"I felt from the beginning that I was in the best of hands."
- Greg Berger
Hearing Restored Cochlear Implants: John Anderson's Story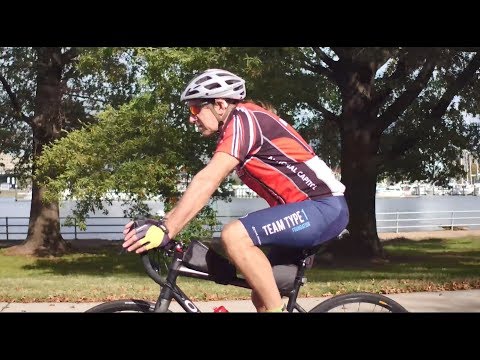 When a seemingly simple head cold led to hearing loss, professional bicyclist John Anderson says he "became a pedestrian." But Dr. Michael Hoa and cochlear implants got him back on the road.
MedStar Health otolaryngology news
Dr. Davidson is currently studying the effect of opioids after endocrine and head and neck cancer surgery.

Timothy Richard DeKlotz, MD

Dr. DeKlotz is studying cerebral radionecrosis following treatment of sinonasal malignancy.

Jonathan Peter Giurintano, MD

Dr. Giurintano is working on studying the impact of COVID-19 on a multi-center academic otolaryngology practice.

Nazaneen Nicola Grant, MD

Dr. Grant is researching the surgical treatment of laryngeal venous malformations.

Earl Herberto Harley, Jr., MD

Dr. Harley is researching the use of lasers and scissors during a frenotomy ("tongue tie").

Dr. Hoa is a neurotologist who is studying intratympanic steroid therapy for sudden hearing loss.