Oral and Maxillofacial Surgery | Treatments | MedStar Health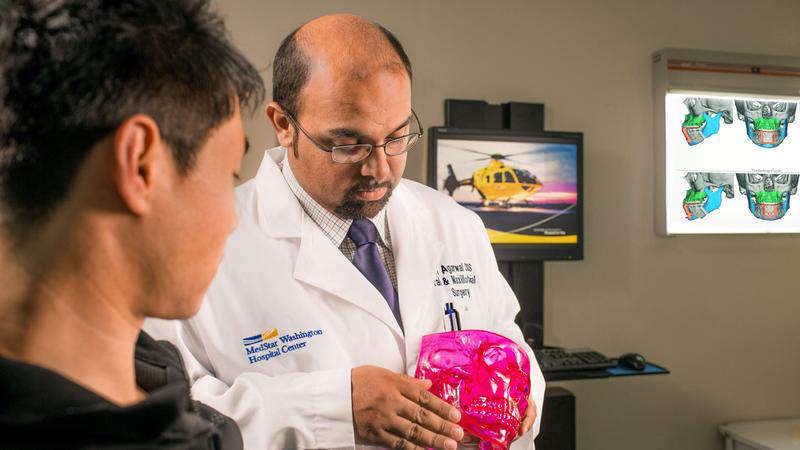 Our Oral & Maxillofacial surgeons deliver expert treatments for diseases, infections and conditions in the face, mouth, teeth, and jaws to restore functionality and appearance to our patients.
Our surgeons repair facial injuries to bone and soft tissues as well as correct jaw deformities from misaligned jaws. We also provide surgical expertise for wisdom extractions and dental implants. Our group is part of the multi-disciplinary team for cancer treatments and facial reconstructions.
We also offer office based services for impacted teeth, difficult tooth extractions, bone grafting or pre-prosthetic surgery to provide better anatomy for the placement of dental implants and other dental prostheses.
Our technology, as well as our approach to treatment, is tailored to the specific needs of each individual patient. We offer the greatest level of comfort and minimally invasive techniques, which reduces recovery time and minimizes hospital stays.