Long-term COVID: What are the Symptoms and How are They Treated?
If you are experiencing a medical emergency, please call 911 or seek care at an emergency room.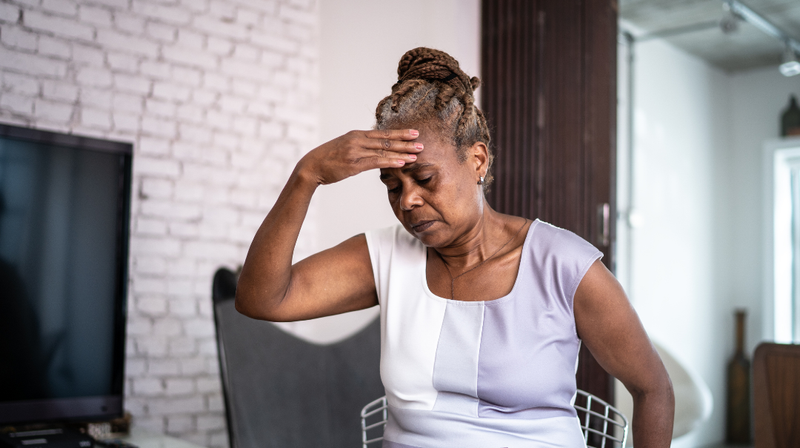 As the status of the COVID-19 virus in the United States continues to improve amidst widespread vaccinations and the fresh outdoor air of the warm summer months, many people's lives are beginning to approach a welcomed sense of pre-pandemic normalcy. However, for many Americans suffering from new or persistent symptoms after an initial COVID-19 infection, such normalcy feels much farther from reach.
While a majority of people fully recover from COVID-19 infections, it is increasingly evident that many experience symptoms that last long after recovering from the virus. These post-COVID conditions are often referred to as "long COVID" or "long-term COVID," and have been officially entitled by the CDC as PASC (Post-Acute Sequelae of COVID-19). PASC is defined as a "wide range of new, returning, or ongoing health problems people can experience more than four weeks after first being infected with the virus that causes COVID-19."
As we learn more about the effects of #COVID19, it's increasingly evident that many people's symptoms last long after testing negative for the virus. Read more about the symptoms and treatment of long-term COVID on the #LiveWellHealthy blog: https://bit.ly/3jMeZwn.
Long-term COVID symptoms.
These symptoms occur in anywhere from 5-80% of patients, and are seen in patients who experienced COVID at all levels—from those who had no symptoms, to people with very serious illness.
The long-term symptoms patients experience are wide-ranging, and include:
Anxiety
Blurry vision
Chest pain
Chills
Cough
Depression
Difficulty focusing (sometimes called "brain fog")
Fatigue
Fever
Gastrointestinal changes
Headache
Heart Palpitations
Lightheadedness or dizziness
Loss of appetite
Loss of smell or taste
Memory impairments
Painful joints or muscles
Post-exertional malaise (PIM)
Sinus congestion
Shortness of breath
Trouble sleeping
MedStar Health COVID Recovery Program.
The COVID Recovery Program is a collaboration among medical specialists across all MedStar Health hospitals. The program aims to treat those struggling with PASC and guide them through the care needed for recovery.
Our team is led by physical medicine and rehabilitation physicians, and advanced practice providers who specialize in the rehabilitation of patients with a variety of physical impairments. We will perform a detailed evaluation and provide necessary referrals to specialists who can further address your symptoms. A patient navigator and community health advocate will assist you with scheduling and managing your plan of care.
Who can participate in the program?
Patients interested in this program should be at least 6 weeks from the start of COVID symptoms and should have documentation of at least one positive COVID-19 test. Your doctor can also state that your symptoms indicated COVID without a positive test. If you do not have a documented positive test, a referral from a provider will be necessary to enter the program.
Our patients have demonstrated a wide variety of post COVID-19 symptoms, similar to the ones listed above. However, some of these manifestations have proven to be especially prevalent, namely, fatigue, shortness of breath, and brain fog. Our COVID Recovery Program has drawn on a variety of resources and treatment techniques to help patients overcome them.
Fatigue.
Chronic fatigue is the most prevalent and substantial symptom seen in patients in our program. It may involve constant low-energy levels, exhaustion, and/or tiring more easily when performing daily functions such as housework or exercising. Oftentimes, the fatigue worsens substantially after minor exertion and does not improve with sleep. While the causes of this fatigue are still unknown, it may be related to the body's initial reaction to the viral infection, such as a dysregulated immune-system response and associated inflammation.
Although there are not yet any specific treatments for post-COVID fatigue, our program has developed various strategies that can bring short term relief and enhance long-term recovery. Treating any additional conditions—such as autoimmune diseases, diabetes, or other chronic illnesses—is an important step. Additionally, referring to specialists to perform sleep studies are also valuable tools in combating fatigue.
Our program also refers patients to physical and occupational therapy to provide hands-on rehabilitative care to help patients improve their energy levels and functional abilities. Patients with recurring and chronic fatigue are often referred to neuropsychologists or psychologists to provide more specific therapy. They may also be placed on medications that can help combat fatigue.
Shortness of breath and breathing difficulties.
Following the acute respiratory symptoms of COVID-19, many patients continue to face troubles with breathing. These long-term respiratory manifestations include shortness of breath, coughing, wheezing, and chest heaviness. Our COVID-19 Recovery Program helps patients struggling with catching their breath during exertion. This may occur while doing daily activities, such as walking up stairs or exercising. Patients often notice that they cannot capture a full breath, or consistently feel that their airway is trapped or congested.
There are many treatments that our program uses to relieve patients' breathing difficulties. The program often refers patients to specialists, such as pulmonologists and cardiologists, who can perform various tests on the lungs and respiratory system, as well as order imaging such as chest X-Rays or CT scans. Providing patients with physical therapy and speech therapy are common and helpful ways to restore lung function and bring patients back to their baseline function levels.
Brain fog.
Another frequent symptom is a set of cognitive difficulties commonly referred to as "brain fog." Patients often come to our COVID-19 Recovery Program reporting lapses in their memory, difficulty focusing, easily losing their train of thought, increased forgetfulness, challenges with finding words when speaking, and other changes. These symptoms appear with various levels of severity. From trouble focusing on tasks at work, to forgetting to pay bills, or turning off the stove.
One of the main strategies our program employs to help with these symptoms is providing speech therapy and occupational therapy. These are used to develop new strategies to successfully prioritize, organize, and attack complex needs at work or at home. Patients struggling with more substantial symptoms will be referred to a neurologist who can perform further testing, imaging, and advanced treatments.
MedStar Health is here to help.
Because of the novel nature of COVID-19 and its long-term effects, there is still much to learn about the manifestations and causes of post-COVID symptoms. The techniques and rehabilitative strategies our program employs to help patients today are constantly evolving and improving, following information from current research, CDC guidelines, and the needs and stories of the patients it serves. Our goal is to provide patients with a one-stop service to bring resources and care to you. We understand you and your family have been through a life-changing experience with all the challenges a new virus and pandemic bring, and we are ready to help.
Interested in the MedStar Health COVID Recovery Program?
Click the button below.
Stay up to date and subscribe to our blog