Recommended Health Screenings for Women of All Ages
If you are experiencing a medical emergency, please call 911 or seek care at an emergency room.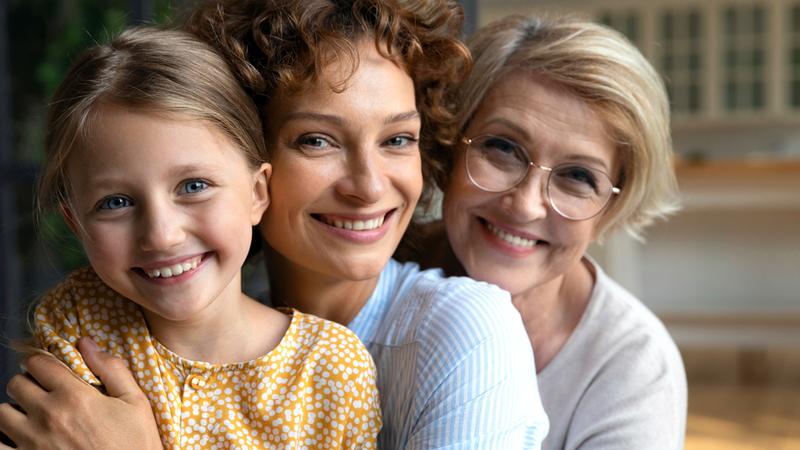 Be certain to talk with your health care provider about your personal risk factors, including family history, to determine when you should begin regular screenings. For some women, it's best to start particular screenings at an earlier age.
It is important to discuss your body mass index (BMI), a measure of body fat, with your primary care provider. For younger family members, be sure to discuss this with their pediatrician. Establishing a relationship with your primary care provider is an important step to maintain your overall wellness and learn healthy lifestyle choices.
Age 9
Human papillomavirus (HPV) vaccine: three shots given over six months (recommended for females ages 9 to 26)
When Sexually Active or by Age 18
Pelvic exam/Pap smear: annually first three years, then every one to three years based on exam results

Sexually transmitted diseases (chlamydia, gonorrhea, and syphilis): frequency based on risk
Age 18
Breast self-exam: monthly

Clinic breast exam: every three years from ages 20 to 39; annually from age 40

Pelvic exam/Pap smear: first three years, then every one to three years based on exam results
Age 20
Cholesterol: every five years based on results
Age 21
Blood pressure: every one to two years based on results

Pap smear (cervical cancer): every one to three years based on results
Age 40
Age 45
Blood sugar test (type 2 diabetes): every three years based on results
Age 50
Bone density scan (DEXA): talk with your health care provider

Colonoscopy: every 10 years based on results

Double-contrast barium enema (colon and rectum X-ray): every five years if not having colonoscopy or sigmoidoscopy

Fecal occult blood test (FOBT): every one to two years based on results

Flexible sigmoidoscopy: every five years

Flu shot: annually

Health maintenance exams, including vision and hearing impairment: talk with your health care provider
Age 65
Pneumococcal vaccine (pneumonia): once
Stay up to date and subscribe to our blog