Consultation Liaison Psychiatry Fellowship | Washington, DC | MedStar Health
Greetings!
The mission of our fellowship program is to provide comprehensive training in consultation-liaison psychiatry. Our faculty are passionate about being C-L psychiatrists. We strive to share that passion with our fellows, to teach them to become outstanding C-L psychiatrists, and to mentor them as they embark on exciting careers in C-L psychiatry.
Our fellows have an extremely wide range of experiences in consultation-liaison psychiatry, since the patient populations and training sites that our fellows are exposed to are tremendously diverse. We are devoted to ensuring that the experience of each of our fellows is tailored to her or his own interests, and our curriculum incorporates a significant amount of elective time for fellows to pursue those interests. And we are dedicated to providing our fellows with a rich academic experience, in which they are surrounded by excellent faculty and have the opportunity to teach medical students and psychiatric residents.
Each fellow will spend half of their year based at MedStar Georgetown University Hospital (MGUH) and its sister hospital MedStar Washington Hospital Center (MGUH), and the other half of the year at the National Institute of Mental Health (NIMH). The core inpatient consultation-liaison psychiatry training for our fellows will be at MGUH and NIMH, and a diverse array of outpatient, research, and/or elective experiences are available at all sites. Our fellows receive intensive support, supervision, and didactic instruction from our faculty.
Upon completion of the fellowship, our fellows will be well-prepared for the consultation-liaison psychiatry board examination and a full range of academic and clinical careers in C-L psychiatry.
I invite you to explore our website and learn more about the exciting opportunities offered by our program. Please do not hesitate to contact me with any questions. Thank you for your interest in our fellowship!
Sincerely,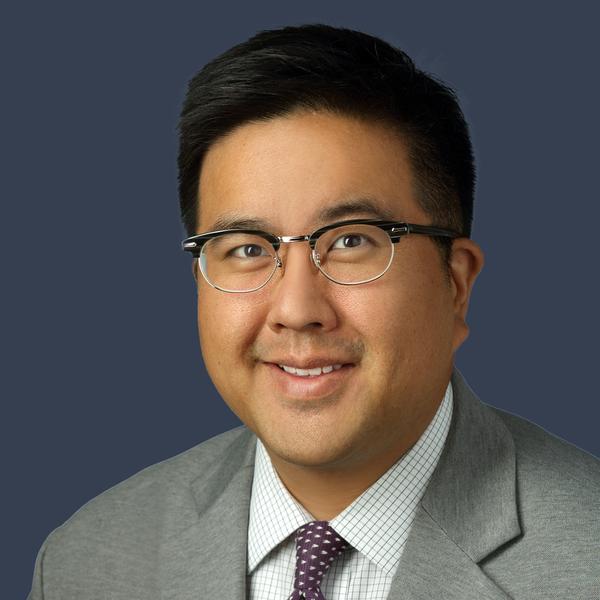 Ted Liao, MD
Director
Consultation-Liaison Psychiatry Fellowship
Equity, Diversity, And Inclusion
Be authentic. We value the Whole you.
Equity.
Diversity.
Inclusion.
Advocacy.
Our commitment to these 4 values across all life experiences drives our academic excellence. We strive to promote a culture of curiosity, creativity, and open communication. We approach our work in research, education, and mentoring with integrity, humility and compassion. We advocate for ourselves, each other, and systematically under invested populations to establish, maintain and improve quality of life for all. Our support and celebration of uniqueness pushes health innovation forward and connects us to the communities we serve.
Consultation and Liaison Fellowship Highlights
Highlights from the ACLP Annual Meeting
Our fellowship was proud to have fellows and faculty well represented at the 2022 Annual Meeting of the Academy of Consultation-Liaison Psychiatry:
Michael Dunlap (current fellow) and co-authors were awarded the Dorfman Award For Best Case Report Article published in the Journal of the ACLP for their paper "Reversible Cerebral Vasoconstriction Syndrome Associated With Fluoxetine".
Waseem Abdallah (2021-2022 fellow, now faculty at MWHC), Maryland Pao (faculty at NIH), and colleagues presented a poster entitled "Clozapine in the Medically Ill, Between a Rock and a Hard Place: A Case Report of Initiating Clozapine in a Burn Patient".
Kimberly Clawson (2021-2022 fellow), Maryland Pao, Haniya Raza (faculty at NIH), and colleagues presented a poster entitled "Self-Reported Mental Health Symptoms Among Patients With a Systemic Allergic Reaction to the COVID-19 Vaccine".
Maryland Pao and colleagues presented a poster entitled "The Associations Between Pain, Hopelessness, and Suicide Risk Among Adult Medical Inpatients".
Paul Noufi (2019-2020 fellow) and colleagues presented a workshop entitled "Beyond Opioid Dose Conversions: Advanced Topics in Palliative Care Pharmacology for the Consultation-Liaison Psychiatrist".
Paul Noufi and colleagues presented a workshop entitled "Prognostic Implications of Delirium After Left Ventricular Assist Device (LVAD) Implantation: A Retrospective Study".
And last but not least, Maryland Pao became ACLP President for 2022-2023!
How to Apply
Thank you for your interest in Georgetown's consultation-liaison psychiatry fellowship! We typically begin interviewing in October and will be participating in the NRMP Match.
To be considered for an interview we require the following information:
Complete and submit the common application (available at https://www.clpsychiatry.org/training-career/common-application/)

Curriculum vitae

Letter from the program director of each prior training program (must meet ACGME rules)

Two additional letters of recommendation

Personal statement describing your current interests, accomplishments, and professional goals in consultation-liaison psychiatry
When possible, please send all materials electronically directly to both the Program Director, ted.s.liao@gunet.georgetown.edu and Fellowship Coordinator, Kenandra.T.Desaussure@gunet.georgetown.edu

Letters of recommendation can be emailed as a Word document directly from the letter writer or from the program coordinator. Letters can also be scanned and sent as a .pdf from the letter writer, coordinator, or the applicant. All letters should be addressed to the Program Director:

Ted Liao, MD
2115 Wisconsin Ave NW
Suite 200
Washington, DC 20007
Before we can rank your application, we must also receive originals or certified copies of your:
Medical student performance evaluation ("dean's letter")
Medical school transcript
Verification of graduation from medical school (certificate or letter)
Applicants from an allopathic medical schools must provide documentation of successful completion of Steps 1, 2 (CS and CK), and 3 of the United States Medical Licensure Examination (USMLE). Applicants from an osteopathic medical school must provide documentation of successful completion of COMLEX Levels 1, 2 (CE and PE), and 3.
Candidates of medical schools that are not accredited by the LCME or the AOA must have the following additional documentation:
Official certified translations of all documents listed above in English
Certification by the Educational Commission of Foreign Medical Graduates (ECFMG).
Please note: MedStar Georgetown University Hospital will only sponsor J-1 visas.
Meet our faculty and fellows.
Click below to learn more.