Hand Surgery Fellowship |MedStar Union Memorial Hospital | MedStar Health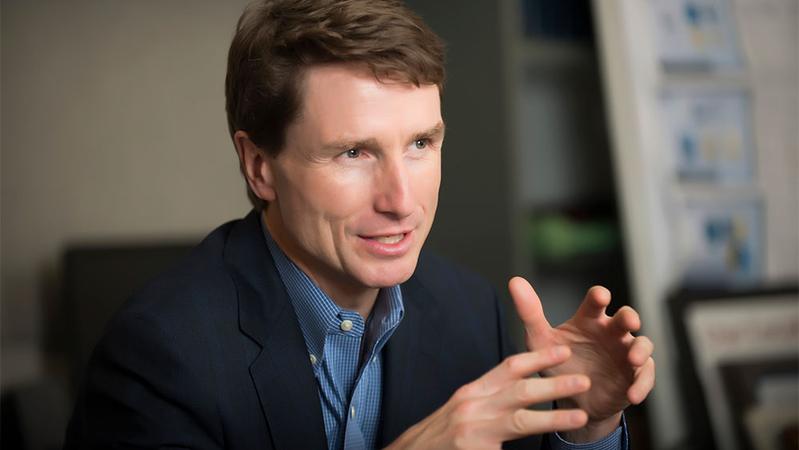 The MedStar Health—Union Memorial Hospital Fellowship Program in Hand Surgery at Curtis National Hand Center
Our facility maintains one of the premier hand surgery training programs in the world. As one of the longest running fellowship training programs in the nation, it is the training ground for many of the nation's current leaders in the field.
The program offers training in assessment and management of common and complex hand and upper extremity injuries. Curtis Hand fellows rotate with all of the diverse members of the 17-surgeon faculty, enabling each trainee to get a broad and comprehensive year of training in preparation for their practice.
The fellowship is accredited by the ACGME as a post-graduate 12-month fellowship.
Why train here
In addition to providing a large volume and wide variety of hand surgical pathology and procedures, our program is defined by unique characteristics that distinguish our program from others throughout the country:
A large and diverse faculty enables fellows to learn a variety of different approaches, techniques, and practice patterns so they may develop their own practice preferences.
Plastics and orthopedic-trained hand surgeons are completely integrated into the faculty practice and fellowship program. Fellows are trained in all aspects of upper extremity care using the subspecialty techniques of both disciplines.
Graduated independence for fellows as they achieve specific milestones over the course of their training. They are granted their own office hours, ability to operate independently, and the ability to admit/manage inpatients independently.
MedStar Union Memorial is the designated hand trauma center for the state of Maryland.

Fellows experience daily lectures, case conferences, cadaver dissections, therapy conferences, M&M sessions, ethics courses, journal clubs, and complex case reviews.

Comprehensive research facilities

Full research team with staff dedicated to hand surgery research to support quality, outcomes, and other health services projects
Large research facility dedicated to upper extremity research
Biomechanics lab available for research skills training
Large, well-equipped cadaveric skills lab with weekly core curriculum dissections, monthly topical labs and microsurgical flap dissections, and constant access for self-guided study
Microsurgery training lab provides yearlong access to live rat model microsurgical training

Distinctive service opportunities

Philanthropic expeditions every six months to La Romana, Dominican Republic
Hand transplantation program in conjunction with Johns Hopkins Department of Plastic Surgery
Training alongside U.S. Army orthopedic hand surgery fellows from Walter Reed National Military Center in Bethesda, Maryland provides an opportunity to learn about the challenges and differences in civilian/military trauma
Clinical and academic excellence
Our fellowship program has an outstanding clinical and research faculty to deliver superior education. The fellowship provides comprehensive exposure to a wide array of physicians, pathology, and procedures:
Surgeons who specialize in shoulder, humerus, and elbow surgery, including arthroplasty and arthroscopy
National leaders in microsurgery who provide fellows with exposure to replantation, free flap reconstruction, toe transfer reconstruction, functioning muscle reconstruction, and elective microsurgical treatment of vaso-occlusive disease
Nerve specialists who provide training in nerve repairs, nerve transfers, amputation/neuroma management, and treatment of brachial plexus injuries.
Fellows also get extensive exposure to carpal reconstructive procedures for a myriad of challenging problems (e.g., carpal instability, scaphoid nonunions, Kienböck's disease), including vascularized cartilage transfer.
Curriculum
The teaching staff provides instruction and supervision to the fellows in a variety of forums, including the National Hand Specialists Office, Greater Chesapeake Hand Specialists Office, operating room, rehabilitation unit, conferences, journal club, anatomy lab, Surgical Techniques and Technologies Cadaver Laboratory (STAT Lab), and the microsurgical laboratory.
Approximately 4,500 surgical procedures are performed annually, providing opportunities to participate in every aspect of hand and upper extremity reconstruction.
The teaching program includes conferences, lectures, and/or surgical labs covering all aspects of hand surgery and anatomy.
Fellowship responsibilities
Fellows have broad responsibilities. In addition to clinical rotations and time in the laboratory, fellows will benefit from:
A weekly conference on surgical procedures, which includes case presentations
Monthly congenital clinic and journal club
Attendance at national and local courses on hand surgery
Active involvement with resident education in clinical, surgical, and laboratory teaching
Design, lead, and complete their own research project with support of the research team
Rotations
Clinical rotations
The Hand Service is arranged into five teams, and each fellow spends time on each team. The fellow is assigned to a team with a resident and several attending physicians. Eleven months of the year are spent rotating through our five busy teams.
Clinical categories are well balanced in upper extremity trauma, microsurgery, posttraumatic reconstruction, arthritic conditions, neurological disorders, congenital conditions, and other disorders.
The single "away" rotation is a one-month block spent focusing on complex congenital and pediatric hand surgery with the faculty of the Children's Hospital of Philadelphia (CHOP). During the CHOP rotation, fellows get training in elective and emergent congenital and pediatric hand surgery problems, including management of brachial plexus birth palsy.
Clinical responsibilities
Patient clinics (two days/week)
Surgery (two or three days/week)
Each patient clinic is staffed by a hand fellow, physician assistant, and hand therapist. The Fellows Clinic provides a setting for new patient and postoperative visits for house staff patients as appropriate.
Research
We have state-of-the-art basic science and biomechanics facilities and a health services and outcomes research team. Alongside our faculty projects, our fellows each complete at least one research project (with a faculty member as a sponsor/mentor) that will be suitable for presentation and/or publication.
Call
Each fellow takes call. The call schedule will not impact vacation, meeting, or sick time.
Conferences
At the weekly hand conference, the fellows present cases to the residents, attending staff, visiting specialists, therapists, and interested hand and orthopedic surgeons in the community.
Monday hand conference (fellows' responsibility)
Morbidity and mortality and ethic case conference (fellows' responsibility)
Didactic hand lecture
Anatomy
Anatomy dissections
Specialty skills lab
Microsurgery/plastic conference
Congenital hand clinic
Bi-monthly classic article journal club
City-wide hand surgery clinical update conference
Indications/practice management conference
Therapy lecture
Research project quarterly conference
MedStar Health
July 1, 2022 - June 30, 2023
House Staff Stipends
| | | | |
| --- | --- | --- | --- |
| PGY-Level | Hourly Rate | Bi-Weekly 2022-2023 Rate | Annual Stipend |
| PGY-1 | $31.59 | $2,526.92 | $65,700.00 |
| PGY-2 | $32.21 | $2,576.92 | $67,000.00 |
| PGY-3 | $33.65 | $2,692.31 | $70,000.00 |
| PGY-4 | $35.10 | $2,807.69 | $73,000.00 |
| PGY-5 | $36.54 | $2,923.08 | $76,000.00 |
| PGY-6 | $38.46 | $3,076.92 | $80,000.00 |
| PGY-7 | $39.90 | $3,192.31 | $83,000.00 |
| PGY-8 | $41.35 | $3,307.69 | $86,000.00 |
Training locations
One of the top hospitals in Baltimore, MedStar Union Memorial is a not-for-profit, 223-bed acute care teaching hospital located adjacent to the Johns Hopkins University campus.
201 E University Pkwy
Baltimore, MD 21218
CHOP is the nation's first hospital dedicated exclusively to caring for children and the practice of pediatric medicine.
3401 Civic Center Blvd.
Philadelphia, PA 19104
Contact us
We welcome your questions about our program. For additional information, please contact:
Michelle Lee
Curtis National Hand Center
MedStar Union Memorial Hospital
201 E University Pkwy
Baltimore, MD 21218