Nurse Residency Program | MedStar Washington Hospital Center DC | MedStar Health
MedStar Washington Hospital Center's Nurse Residency program provides support to new graduates as they transition to professional practice. The program is designed to provide each nurse with the tools necessary to deliver safe, effective, and competent high-quality patient care.
The Nurse Residency program is managed by experienced clinical educators who facilitate both classroom and clinical orientation components. Our dedicated educators provide participants with an exceptional level of individualized attention throughout the residency program.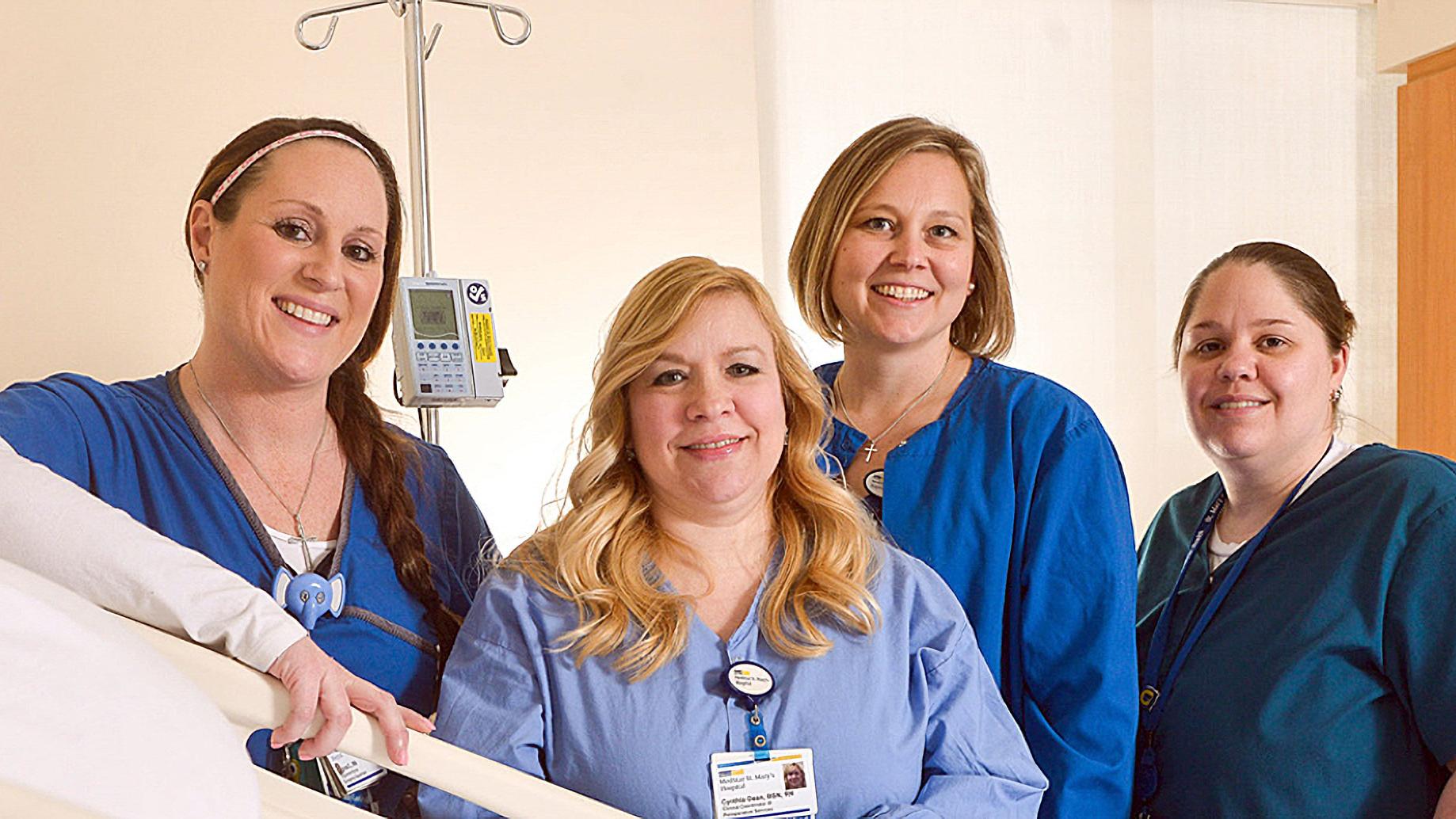 Program objectives
Bridge gaps in graduate nurses' clinical skill set
Connect book knowledge to real-life clinical challenges
Ensure ongoing support from leadership and peers
Incorporate evidence-based practice into patient care
Develop professional communication strategies for collaborative practice
The residency program includes
Classroom instruction specific to the clinical area using a focused case study approach to learning
Use of clinical simulation to foster effective critical thinking skills
Clinical preceptorship under the guidance of an experienced clinical coach
Ongoing continuing education and professional development opportunities
Dedicated nurse educators are available both during and following the program
For more information, please contact Human Resources at 202-877-7441.
Program Director
Meghan Perrotta, MSN, RN, NPD-BC, OCN
Nurse Educator, Nurse Residency Program Coordinator
MedStar Washington Hospital Center
110 Irving Street, NW
Washington, DC 20010
202-877-5140
meghan.r.perrotta@medstar.net
The Vizient/ AACN Nurse Residency ProgramTM at MedStar Washington Hospital Center is accredited by the Commission on Collegiate Nursing Education (www.ccneaccreditation.org)