About MedStar Health Research Institute | MedStar Health
MedStar Health Research Institute (MHRI) is the research division of MedStar Health, providing scientific, administrative, and regulatory support for clinical research throughout the MedStar Health system.
Each year, more than 1,000 active studies are conducted at MedStar Health locations, involving thousands of patients, resulting in nearly 1,000 peer-reviewed publications annually.
MHRI is in the top 20% of U.S. institutions receiving funds from the National Institutes of Health and other federal agencies, with approximately 60% of its studies being federally funded.
MHRI Fact Sheet (PDF)
Our history and purpose
Founded in 1963, MHRI is currently led by Dr. Neil Weissman, and supports more than 1,000 associates dedicated to advancing health through research.
Throughout the MedStar Health system, highly qualified scientists and investigators are conducting leading-edge clinical research.
From bench to bedside and into the community, associates work to advance the scientific understanding of disease and point the way toward better and more effective treatments.
As the research-focused entity of MedStar Health, it is our contribution to the healing work performed throughout the system and in the communities we serve.
Highlights showcases the breadth and depth of research at MedStar Health, including breast cancer, diabetes, human factors engineering, and MedStar Health's advancements in patient care. Over the last year, MHRI researchers have been published in multiple industry journals and featured in mainstream media.

2015 edition (PDF)

2016 edition (PDF)
2017 edition (PDF)
Our mission
MedStar Health Research Institute is dedicated to supporting the academic platform of MedStar Health by conducting high-quality translational and health sciences research throughout the MedStar system.
Our vision
To be the trusted leader in caring for people and advancing health.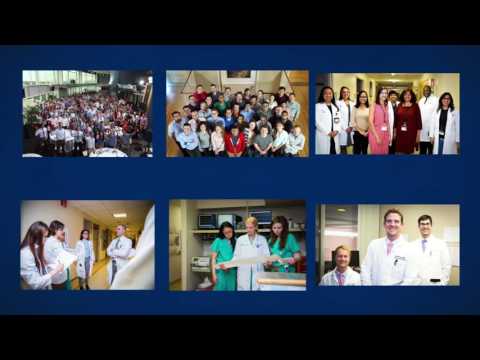 Facts and figures
1,000+

open research studies

40+

Research conducted at sites

$30 million

in research revenue

1,000

peer-reviewed publications a year

1,000

associates involved in research

Home to the largest center

for human factors in a healthcare system

Georgetown University

Medical education and clinical partner
Research

400+

MedStar physicians involved in
research

1,200 residents and fellows in

97

programs
Advancing Health Report
The MedStar Advancing Health Report highlights how MedStar is utilizing the vast innovation and academic capabilities across our system to advance health.
As the largest regional healthcare provider, MedStar offers the collective capabilities of a world-class research institute, a wide-ranging Innovation Institute, and a premier Institute for Quality and Safety.
Read about our passionate commitment to advancing health, and the countless ways in which we deliver on this promise to our patients, associates, and community.