About Our Hospital | MedStar Southern Maryland Hospital Center | MedStar Health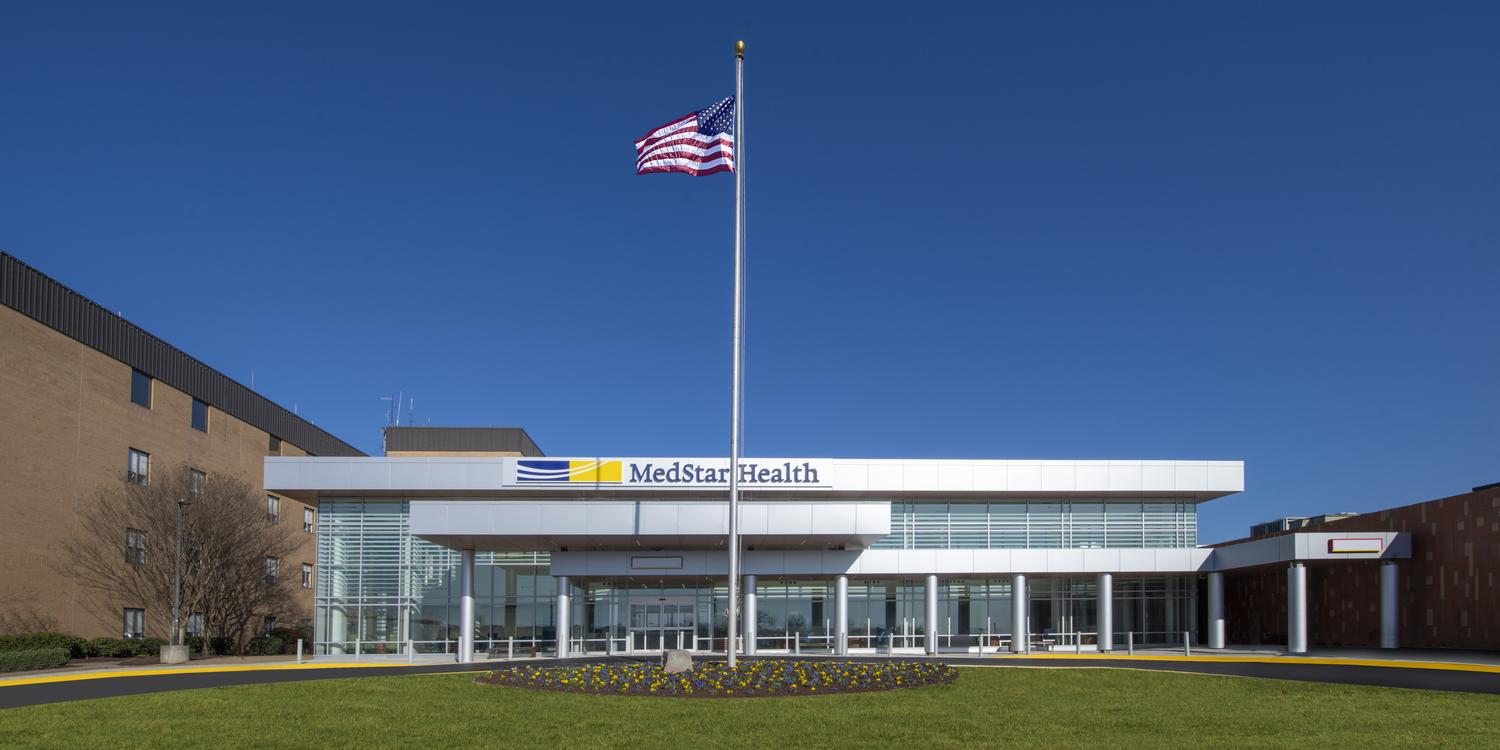 Award-winning care across the spectrum of specialties
We're proud to serve our patients with an exceptional level of care that's been recognized across the region and the nation.
Located in Clinton, Maryland, we're an acute care hospital focused on caring for people using advanced technology and under the guidance of expert clinicians.
Mission and vision
We aim to be a trusted leader in caring for people and advancing good health care. Through a spirit of patient-centered services and a connection with the community we serve, we aim for outstanding quality, safety, wellness, and patient satisfaction.
Values
When you visit our center, we want you to feel like a treasured guest. Not only will we meet your medical needs, but we'll offer you the respect, comfort, and support you deserve. Our values underlie the SPIRIT of all the care we provide.

Service
We strive to anticipate and to meet the needs of our patients, physicians, and co-workers.

Patient first
We're committed to delivering the best to every patient, every day. Patients are the first priority in everything we do.

Integrity
We communicate openly and honestly, build trust, and conduct ourselves according to the highest ethical standards.
Respect
We treat each individual—those we serve and those with whom we work—with the highest professionalism and dignity.

Innovation
We embrace change and work to improve all we do in a fiscally responsible manner.
Teamwork
System effectiveness is built on the collective strength and cultural diversity of everyone, working with open communication and mutual respect.
Leadership
Meet our experienced team of leaders who work to uphold our core values and promote our mission.
Awards and recognition
MedStar Southern Maryland Hospital Center has been recognized for high performance and excellence by many publications and commissions. We've received various awards and honors for our specialty work—including neurology and neurosurgery, stroke care, diabetes and endocrinology, and others—as well as our commitment to patient care and community
Community health
A connection to our community is an integral part of who we are. To serve that purpose, we provide a range of charitable care, hands-on outreach, and many community programs, support groups, and events throughout the year.