Community Health | MedStar Southern Maryland Hospital Center | MedStar Health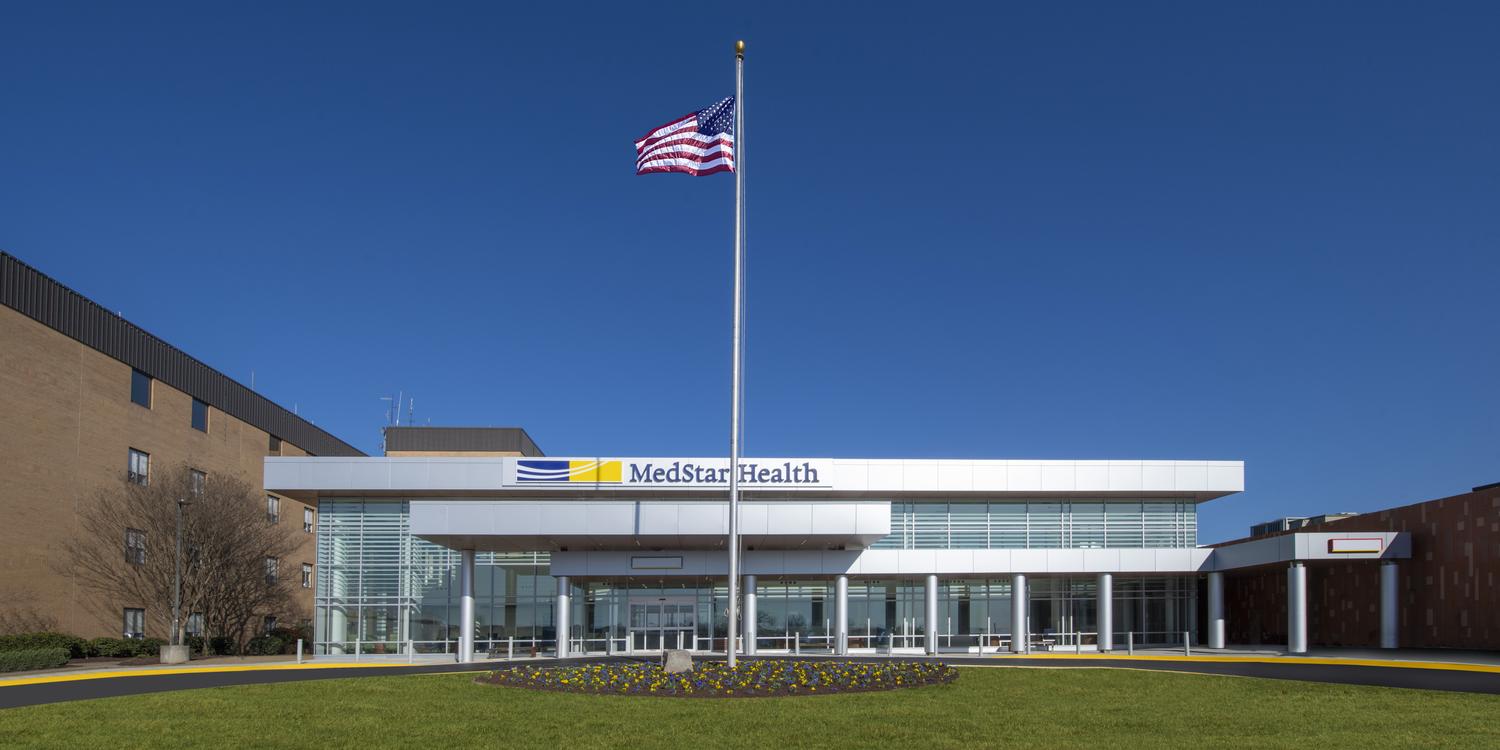 At MedStar Southern Maryland Hospital Center, community benefit is an integral part of who we are. The physician who founded our hospital, Francis P. Chiaramonte, MD, MPH, FACS, wanted to build a center for health education and outreach along with a top medical center.
Today our hospital provides a range of charitable care, hands-on outreach, and many programs, support groups, and events throughout the year as we work to achieve this vision.
Community Health Needs Assessment
Community Health Outreach Request
Thank you for considering MedStar Health as your community partner. We truly value the work of community-based organizations to build healthier communities.
MedStar Health's Community Health department develops, partners, and supports local programs and activities that lead to community health improvements. Our services include reaching out to the community through involvement in local activities, finding expert speakers for presentations and collaborating with other organizations.
Community Health is dedicated to improving the health of our communities through partnerships, and the delivery of accessible, evidence-based education and wellness services. Classes and services are designed to provide information and resources for informed health decisions.
As part of our mission, MedStar Health supports a wide range of organizations in their efforts to provide health education and health promotion. Community Health is unable to accommodate requests that are primarily for marketing purposes.
MedStar Health Community Health Outreach Request Form
Community Partnership Guidelines
Request and approval process:
Complete the online request form in its entirety.
MedStar Health's logo should be included on advertising materials, when possible.
A minimum of 6-week notice is required for any event request.
After the request is submitted, a member of our team will contact you to discuss the specifics of the event/program.
Participation consideration will be dependent on the following:
Support of health programs that benefit the underserved and underinsured;

Alignment of programs with MedStar Health's mission and vision;

Alignment of program with the Community Health Needs Assessment (CHNA);

Support of residents across MedStar Health's service areas.
Preference will be given to those requests that provide health improvement outcomes.
MedStar Health Community Health Outreach Request Form
MedStar Southern Maryland Hospital Center's 340B Drug Savings Program
Congress created the 340B Drug Savings Program to help hospitals that serve vulnerable communities expand access to prescription drugs and support essential services for their communities.
The savings generated from the 340B drug discount program are used by MedStar Southern Maryland to help keep pace with the rapidly rising costs of prescription drugs, as well as to offer additional needed services to our community such as the ones described below.
Access to care
Cancer Screening Programs: We recognize the importance of early detection for cancer and have programs available for people who may not be able to afford these lifesaving screenings on their own. Additionally, our community outreach services are focused on empowering the community with information on the most common types of cancer in our area: breast cancer, prostate cancer, and lung cancer.
Breast cancer: Many educational events are provided each year to educate participants on the importance of cancer screenings and prevention. Each October, the hospital hosts an Ask the Doctor event with hospital experts.
Prostate cancer remains the most commonly diagnosed cancer in men, especially African-American men, who make up more than 60% of the population in Prince George's County. We provide prostate cancer information at several faith-based locations (churches/temples), screenings at the hospital, educational consultations, and navigation assistance for people with abnormal results. Each month, we host a Prostate Cancer Support group.
Lung cancer rates in Prince George's County are lower than the national and state rate. When lung cancer is caught early, it is more likely to be curable. To encourage earlier detection in our community, we provide free, low-dose computed tomography (CT) lung cancer screenings. We also provide lung cancer education during health fairs that include American Cancer Society lung cancer screening guidelines.
Patient Financial Services provide financial assistance to uninsured patients who reside within the communities by assisting with enrollment in publicly funded programs, referring patients to State or Federal Insurance Exchange Navigator resources, and assisting with other funding resources that may be available from other charitable organizations.
Transition Guides assist patients discharged to home from the hospital. The transition guide nurse meets the patient prior to discharge and calls the patient one day after discharge. The nurse contacts the patient's physician for questions or concerns about the patient's health.
Physicians in the Community: MedStar Health invests in physicians, nurses, specialists, and other clinical leaders to provide services in the communities we serve.
Social determinants of health
Community health workers provide advocates who work with patients to connect them to resources in the community, such as food pantries, paying for prescription medications, and transportation assistance throughout Charles and Prince George's Counties.
Emergency Department Screening, Brief Intervention, and Referral to Treatment (SBIRT) is a program for screening and identifying substance use disorder. The goal is to provide referrals for substance abuse treatment. Peer Recovery Coaches provide brief intervention and referrals to patients.
Health and wellness
Chronic disease prevention programs are offered throughout the year at low or no cost to the participants to influence education, self-management, and promote a living healthy. MedStar Southern Maryland offers classes, events, and activities to support a healthy body, mind, and spirit. Heart and diabetes health programs include blood pressure screenings, diabetes prevention, and management workshops.
New parent and breastfeeding programs: We offer maternal and child health classes to provide expert advice, support, and education before and after birth. We also have collaborated with Prince George's Health Department on the Healthy Babies Initiative. Safe sleep support packages are given to all new families upon discharge.
Support groups: The following support groups are available for caregivers and the community:
- Mental health and substance abuse (NAMI)
- Prostate cancer
- Multiple sclerosis
- Diabetes
- Stroke
Workforce development
Summer internship programs give high school and college students from surrounding communities exposure to careers in health care for several weeks each summer in a variety of departments throughout the hospital.
Preceptorship program provides thousands of hours of staff time to preceptor students from various colleges in the region in associates, bachelors, and masters programs to provide support to newly qualified clinical positions.
Transportation to health care
MedStar Southern Maryland healthcare resources are conveniently located all over the community—near where you live or work. We are just a car ride, cab ride, or bus ride away.
If you need help finding a physician, please call 1-866-963-3782 (9 a.m. to 5 p.m., Monday to Friday) or find care now.
Transportation options
Car service/taxi
Cab/bus
Metrorail/Metrobus
Park and ride