Patient & Visitor Information | MedStar Southern Maryland Hospital | MedStar Health
ALERT: Visitor restrictions and guidance during COVID-19: MedStar Health has implemented a three-tier Visitor and Patient Support Persons Policy that allows for adjustments based on the number of COVID-19 cases in the community, according to state and county public health data. MedStar Southern Maryland Hospital Center currently has GREEN tier visitor restrictions in place.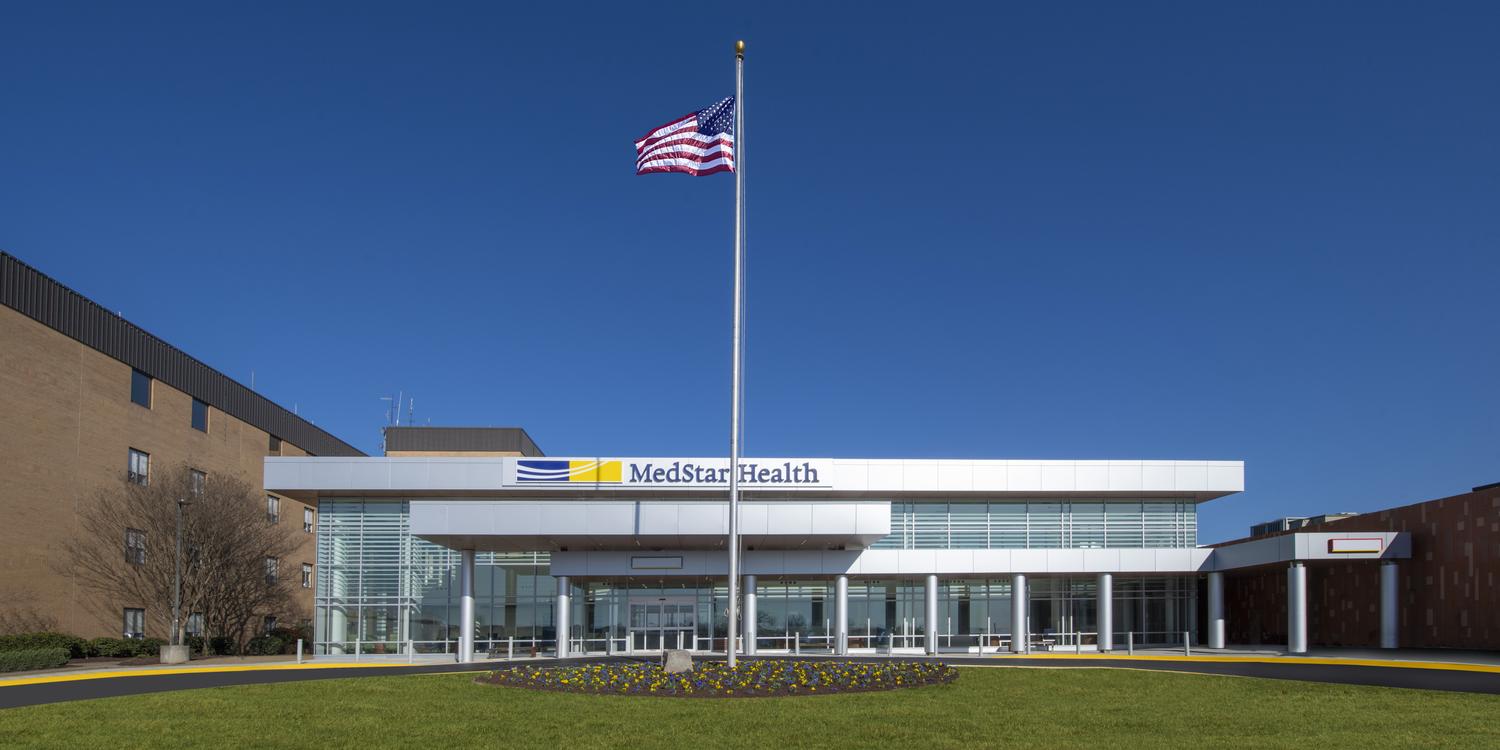 General visitor information
Whether you are visiting a friend, coming for a doctor's appointment, having some tests, or being admitted as a patient, we want you to be comfortable at MedStar Southern Maryland Hospital Center. Please review the following information before your visit.
When you arrive at our hospital, please check in at the front desk to receive a visitor's pass. Please wear your pass throughout your visit. You will be given a new visitor's pass each day.
General visitation rules
Each patient may have up to two visitors at a time. Children under the age of 12 may not visit without pre-approval from the unit's nurse manager. For the safety of our patients, their families, and other visitors, please do not visit if you have a cough, cold, or another communicable disease.
The hospital asks all visitors to help maintain a quiet environment for the welfare of our patients. MedStar Southern Maryland Hospital Center reserves the right to limit visitors or visiting hours in the best interests of our patients, visitors, and staff.
Driving directions and parking information
NOTE: MedStar Southern Maryland Hospital Center is a smoke-free institution. Smoking is prohibited inside hospital buildings and on hospital grounds.
Visiting hours
Some units have additional hours or restrictions as follows:
Critical Care Unit
Morning: 9 to 11 a.m.

Mid-Day: 1 to 3 p.m.

Late Afternoon: 4 to 6 p.m.

Evening: 8 to 9 p.m.
Behavioral and Mental Health
Monday to Friday: 6 to 7 p.m.

Saturdays, Sundays, and Holidays: 2 to 3 p.m.
Women and Newborns Center
Significant other: 24-hour access

Other visitors: 11 a.m. to 8 p.m.
Medical information
Medical records
A patient may request a copy of his/her medical record by a written request. The written request must contain the following information:
Patient's Name

Date of Birth

Social Security Number

Dates of Service
If someone else is picking up the records for the patient, their name must appear on the request. Requests can be made in person or by mail. Authorization forms are available in the Health Information department.
A patient's family member (parent/legal guardian) may request copies of medical records if a patient is a minor or incapacitated. Parent/Guardian must have the written permission of the patient to release copies of the record, or have the patient's power of attorney. The name of the family member must be documented on the request.
Power of attorney
If the patient is deceased and if there is no one with the power of attorney or no one has been appointed executor of the estate, family members need to contact the Register of Wills in the county they live to open an estate for the purpose of obtaining medical records. Proof of Power of Attorney or Executive of Estate must be presented.
For Prince George's County, the number is 301-952-3250. For Charles County, the number is 301-932-3345.
Requests for medical records
All requests for medical information are to be made to the Medical Records window at the Cashier's Office located on the first floor of the hospital (across from the hospital Gift Shop).
If requesting records by mail, please use the following address:
MedStar Southern Maryland Hospital Center
7503 Surratts Road
Clinton, MD 20735
Attn: Medical Records Request—Cashier's Office
Hours of operation
Monday to Friday: 8 a.m. to 4 p.m.
Phone: 301-877-4524
How long will it take to obtain copies of my medical records?
It takes 5 to 10 working business days to process the request. If the patient has just been discharged from the hospital, the request will be processed once the chart is complete. This may take 30 days if requesting a complete copy.
Protecting your confidential medical information
As a patient of MedStar Southern Maryland Hospital Center, you have a right to confidentiality. We strive to continuously ensure that your personal health information is kept private.
Here are some ways MedStar Southern Maryland Hospital Center is maintaining the confidentiality of our patients' information:
Medical records are secured on the nursing floors and in the Health Information department. Only members of your healthcare team are permitted access to your information.

Paper information with personal information is shredded before disposal.

Access to computers with patient information is password protected.

Computer screens are angled so only the person with a need for access sees patient information.

Computer screens are programmed to go "blank" after a certain time if not in use.
Insurance and billing
We are contracted with most of the major insurances in this area. However, some insurances require different services be performed at their own facilities, or contracted vendors. We strongly urge you to contact your insurance carrier (HMO, PPO, MCO, etc.) to verify they will cover the services you need to have.
Billing summary
You will receive a summary of your charges within 30 days of your discharge. This summary will also give you additional information, such as what insurance we are billing, and what other providers may be billing you. If you require an itemized billing, please call 301-877-4262 and we will be more than happy to supply you with a listing of itemized charges.
If you believe the charges on your bill are incorrect or you have any concerns regarding your bill, please call 301-877-4262. We would be delighted to answer any questions you might have about your bill.
Cost for treatment
Hospitals in the state of Maryland have their charges regulated by the Health Services Cost Review Commission. In 1971, the Maryland legislature created this agency to set the rates that Maryland hospitals may charge. In turn, regardless of whether you are an insurance company or private pay patient, you will pay the same rates. We cannot negotiate our charges.
We are here to help
We have a team of account specialists who are willing to help and assist you with your questions regarding insurance, billing, and payment plans. Call 301-877-4262,
Monday through Friday, between the hours of 8 a.m. to 4:30 p.m. to reach them.