Orthopedic Institute at Chevy Chase | 20815 | MedStar Health
Welcome to orthopedics at Chevy Chase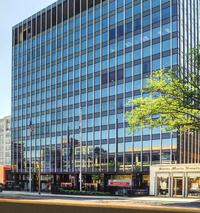 MedStar Orthopaedic Institute at Chevy Chase is part of the MedStar Orthopaedic Institute, the area's largest and most experienced team of orthopedic surgeons. A leader in the diagnosis and treatment of a wide range of orthopedic conditions, we combine the experience and expertise of our skilled orthopedic surgeons—most who are fellowship-trained experts—who use their knowledge and advanced training to customize the right solution for you.
No matter how simple or complex your orthopedic condition, our team of fellowship-trained orthopedic surgeons has the expertise to help you.
We set high expectations for your recovery and tackle any challenge to restore your function and range of motion. Our goal is to get you back to your favorite activities—whether it's walking, playing a professional sport or keeping up with your grandchildren.
Visiting orthopedics at Chevy Chase
Insurance
MedStar Health participates with most major health insurance plans. Please contact your insurance company to make sure your plan is covered.