Monumental Sports Donates $1 million to MedStar Health's D.C. Safe Babies Safe Moms Program to Improve Infant and Maternal Health in the District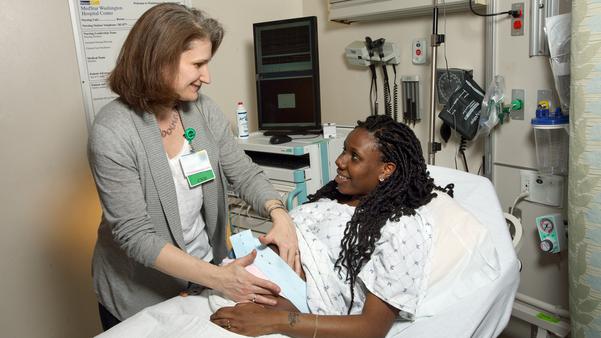 Gift represents the latest milestone in a long history of philanthropic investments focused on community health.
WASHINGTON — Monumental Sports & Entertainment, owner of the Washington Capitals, Wizards, Mystics, Capital One Arena, and Monumental Sports Network, among other sports and entertainment investments, has reaffirmed its commitment to the well-being of Washington, D.C. residents by contributing $1 million to D.C. Safe Babies Safe Moms, a collaborative initiative with MedStar Health that aims to bolster maternal and infant health in the nation's capital.
D.C. Safe Babies Safe Moms is a groundbreaking partnership uniting MedStar Health, Community of Hope, and Mamatoto Village to address critical maternal and infant care disparities in Washington, D.C., which has among the highest rates of maternal and infant mortality in the nation. This program offers a comprehensive array of services to support birthing individuals before, during, and after pregnancy and until their child reaches age three. This includes on-site mental health support during prenatal and postpartum visits, assessments for high-risk or complicated pregnancies, social support services for mothers and families who may be experiencing food or housing insecurity, pro-bono legal services, and other counseling on securing public benefits, transportation to and from appointments, infant care supplies, culturally-aware breastfeeding support, and more.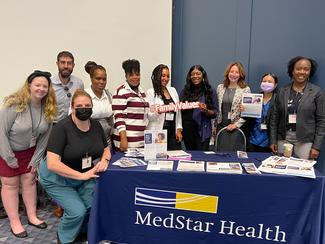 "We're honored to make this substantial contribution on behalf of Monumental Sports to benefit infants and mothers here in Washington, D.C.," said Monica Dixon, president, external affairs and chief administrative officer. "We recognize the pressing need to improve health outcomes for families and babies residing in historically under-resourced areas of the District and we're proud to make this investment in our community. We also want to thank the fans who champion our teams, visit our venues, or consume media across our network and platforms for their support in this work."
Monumental Sports' generous gift will underpin essential components of the D.C. Safe Babies Safe Moms program including vital clinical and research personnel and programmatic needs.
"We're thrilled to have Monumental Sports join us in this important mission to help the most vulnerable members of our community," said Steve Evans, MD, executive vice president for Medical Affairs and chief medical officer for MedStar Health. "There is nothing more significant than affording mothers, babies, and families with a solid, healthy foundation and the best opportunity to thrive. This gift will help the initiative continue its valuable, life-changing work."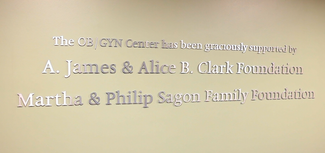 The creation of D.C. Safe Babies Safe Moms became possible through a transformational investment from the A. James & Alice B. Clark Foundation, which established the program in 2020. It brought together nationally recognized experts and care in the fields of women's health, family medicine, behavioral health, and pediatrics across MedStar Washington Hospital Center and MedStar Georgetown University Hospital and strengthened ties to the community through partnerships with long-trusted organizations Community of Hope and Mamatoto Village.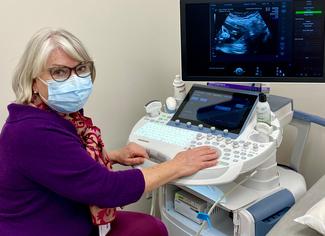 "Safe Babies Safe Moms is making a substantial difference for new parents in underserved areas of the District," said Tamika Auguste, MD, regional chair, Obstetrics and Gynecology in the Washington, D.C. region. "Our primary focus is delivering services to a culturally diverse set of patients, alongside culturally competent and appropriate care, aimed at enhancing the health and well-being of mothers and their babies now and for years to come."
Monumental Sports' philanthropic investment in the D.C. Safe Babies Safe Moms program continues a years-long partnership with MedStar Health to improve the lives of people in the community through a $10 million, multi-year commitment. In 2022 Monumental supported MedStar Health's Center for Wellbeing; in both 2020 and 2021 Monumental helped with increasing needs around COVID-19 response and vaccination efforts and in 2019 helped to enhance the sports medicine program at MedStar Health's Lafayette Centre, where patients receive outpatient surgery, physical therapy, and rehabilitation.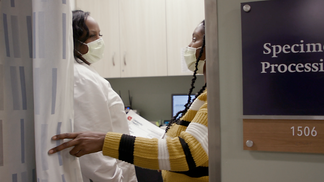 "Monumental Sports has made tremendous contributions to the health of our community over the years through their continuous support of the people we serve," said Dr. Evans. "We are sincerely grateful for their ongoing commitment to help us fulfill our mission to our associates, patients, and their families."
For more information about MedStar Health's work to improve maternal and infant health in Washington, D.C., visit MedStarHealth.org/SafeBabiesSafeMoms.
Learn more about our partnership with Monumental Sports.
Click here for static imagery and b-roll.