Orthopedics & Sports Medicine at Lafayette Centre | 20010 | MedStar Health
Welcome to orthopedics and sports medicine at Lafayette Centre
MedStar Health, the exclusive healthcare provider for eight professional sports teams—including the Washington Wizards and the Washington Capitals—enhancing its services with a new state-of- the-art facility located in the heart of the nation's capital.
Located in Building 1, the MedStar Health Orthopedic & Sports Center serves as an international destination offering athletes world-class healthcare. In addition, the Center will offer District residents and commuters the flexibility to obtain trusted, high-quality care at one convenient, patient-centered location.
We bring the largest sport medicine program in the region together in one place, where a wide variety of specialists can collaborate to provide the best acute and chronic care. And because this Center is connected to Building 2, our patients have easy access to a wide variety of healthcare services, including primary care, same-day surgery, heart and vascular care, radiology, laboratory services, and more.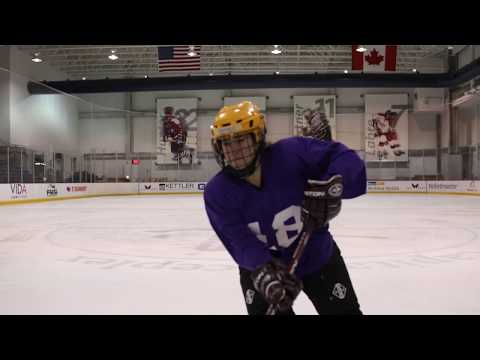 Sports Medicine at Lafayette Centre
When professional athletes get injured, they look to the top experts to get them back in the game quickly and safely. That's why MedStar Sports Medicine has amassed the largest professional portfolio in the country, providing care to the Washington Capitals, Washington Wizards, and Washington Mystics, among other teams — and we're here for you too.
The team of sports medicine physicians at MedStar Health at Lafayette Centre offers comprehensive care and treatment for all of your injuries, whether you're a weekend warrior, play on a team, or just enjoy some occasional exercise. Our specialists have experience diagnosing and treating nearly every type of sports medicine injury and condition, from the most common to those that are incredibly rare. Since no two patients have the same needs, our physicians take the time to design an individualized treatment plan for your specific case.
Orthopedics at Lafayette Centre
No matter what orthopedic problem you're facing, our orthopedic doctors offer highly specialized, innovative solutions to treat it. Whether you need arthroscopic surgery, have a muscle tear, or need a hip or knee replacement, you'll benefit from the latest in diagnostic services, as well as nonsurgical and surgical treatments. No matter the complexity of care you need, our specialists will work with you to make sure you understand your diagnosis and answer questions about your treatment options.
From our location in the MedStar Health Orthopaedic and Sports Center, MedStar Orthopedics combines the expertise of more than 80 specialists—including fellowship-trained subspecialists. These orthopedic doctors are highly trained in nearly every part of the musculoskeletal system, and they work as a multidisciplinary team to develop an individualized treatment plan that's right for you.
Physical therapy at Lafayette Centre
MedStar Health Physical Therapy provides a full complement of services aimed at evaluating and treating individuals with injuries, restoring function, and safely returning patients to work, recreation. and other quality of life activities. At MedStar Health at Lafayette Centre, we are committed to providing exceptional customer service that begins with convenient access, a comfortable environment of care, and a compassionate team of highly skilled clinicians (including physical and occupational therapists and certified hand therapists) and administrative staff.
MedStar Health Physical Therapy treats individuals with a variety of diagnoses, including musculoskeletal conditions, spine conditions, concussions, pain syndromes, cancer, lymphedema, and sports related injuries.
Hours of operation:
Sports medicine
By appointment only.
Orthopedics
Monday to Friday:
8 a.m. to 5 p.m.
Physical Therapy
Monday and Wednesday:
6 a.m. to 6 p.m.
Tuesday and Thursday:
7 a.m. to 6 p.m.
Friday:
6 a.m. to 4:30 p.m.
Navigating Lafayette Centre

Parking for Building 2 is available at the Lafayette Centre garage.

1133 21st St., NW
Washington, D.C., 20036

Use the 21st Street parking garage entrance.

Tips for easier parking:

Reserved parking spots for MedStar Health patients are available for up to 3 hours. You will find these on B Level if you've entered the garage on 21st Street. If those spots are full, there are also general visitor spots available for 3-hour parking.
Get a parking validation ticket from your provider's office to ensure you get the reduced parking rate.
Pay at the garage exit or via a pay machine. Pay machines are located on B level. All pay machines accept credit or debit cards only.

For more information about parking at Lafayette Center, please click here and watch the video below.

From Northern Virginia
Take 66 East and take the E Street Exit
Turn Left onto 20th St. NW

From South Eastern Maryland
Take the Baltimore-Washington Pkwy in Greenbelt
Merge onto US-50 West/New York Ave NE to Rhode Island Avenue NW
Turn right onto M St NW and turn right onto 20th St. NW

From Bethesda / Chevy Chase
Take MD-355 South/Wisconsin Avenue toward Massachusetts Avenue
Turn right onto 21st St. NW

Red Line

Dupont Circle Metro Station (0.17 miles)
Farragut North Metro Station (0.39 miles)

Orange, Silver, Blue

Farragut West Metro Station (0.49 miles)
Foggy Bottom—GWU (0.30 miles)

MetroExtra Route (S9)
Metrobus Local Route (blue) L1, L2, D2, D6, G2, N2, N4, N3, N6
Metrobus Major Route (red) 30N, 30S, 31, 33, 36, 38B, 42, 43,
Metrobus Commuter Route (silver) H1

Ronald Reagan Washington National Airport – DCA: 5.5 miles.
Washington Dulles International Airport – IAD: 25 miles.
Baltimore/Washington International Thurgood Marshall Airport – BWI: 36 miles.

Discounted room rates are available for patients and families at these nearby hotels. (Please note that rates do not include tax and are subject to change without notice.)

AC Hotel Washington DC Downtown

Other nearby hotel options:
Insurance
MedStar Health participates with most major health insurance plans. Please contact your insurance company to make sure your plan is covered.
Patient story
College football player, Walker Brand, sustained a football-career-ending injury and came to the experts at MedStar Health at Lafayette Centre to completely rebuild his knee.