Anti-Gravity Treadmill | MedStar Health
The AlterG Anti-Gravity Treadmill® uses unique differential air pressure technology that provides accurate, safe, and comfortable partial weight-bearing therapy while promoting normal gait patterns.
Unique unweighting technology provides the opportunity to rehabilitate lower extremities like never before
Precise partial weight-bearing enables accurate implementation of unweighting protocols not found in any other rehabilitation equipment on the market
Provides highly effective neuromuscular and proprioceptive retraining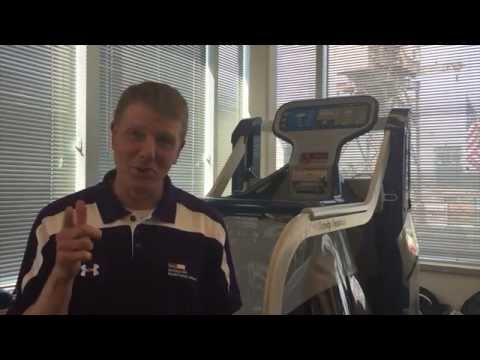 Uses of the anti-gravity treadmill
It is FDA-cleared for the following functional rehabilitation indications:
Rehabilitation following injury or surgery of the lower extremity (hip, knee, ankle, or foot)
Rehabilitation after total joint replacement
Strengthening and conditioning in older patients
Weight control and reduction
Aerobic and Sport specific conditioning programs
Unlike the simple lift harness devices, AlterG's unweighting system incorporates differential air pressure technology developed by NASA and enhanced by AlterG to provide precise unweighting in one percent increments to as low as 20 percent of the patient's body weight.
The exclusive precision gives patients the ability to set the exact point where exercise becomes pain free and provides clinicians a way to accurately measure patient progress.
Strengthens and improves coordination of muscles, which in turn protects surrounding joints
Promotes the full range of motion while minimizing stress during athletic conditioning
Enables injured athletes to maximize their fitness retention as they recover
Trainers and coaches have found this treadmill to be a ground-breaking training tool that is changing how athletes train and injured people recover free of interference from water or tethers, which transitions seamlessly back to full weight bearing during sports rehabilitation programs.
Until now, there has not been an effective means for athletes to preserve high fitness levels while they are injured. The AlterG permits injured athletes to reach the aerobic intensity of their regular workouts while lowering the impact on their injured body during training.