Bariatric Surgery | Weight loss| MedStar Health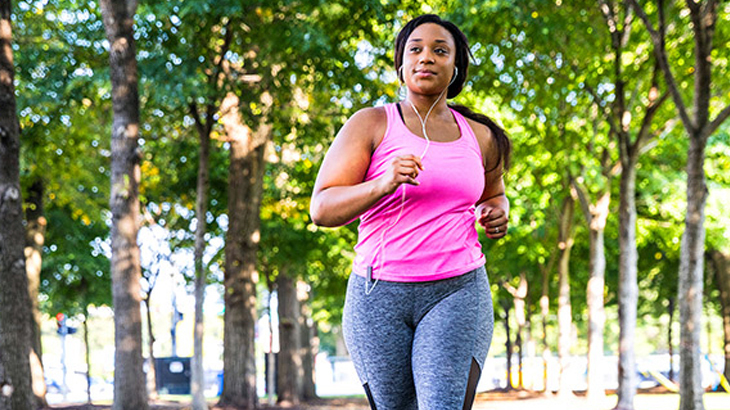 MedStar Health is proud to offer bariatric services including minimally invasive and laparoscopic procedures. Our team also works with a certified dietitian on staff who will create an individualized weight management plan to teach patients proper nutrition and healthy eating habits to help them lose weight. Nutrition counseling services are also offered to assist in maintaining a healthy weight.
In addition, nutrition counseling services can offer guidance on these additional issues: pre/post bariatric surgery counseling, heart health, diabetes, kidney disorders, eating disorders, pediatric nutrition, food allergies, gluten intolerance, and nutrition during cancer treatments. We will work with you to attain your goal.
Weight loss surgery can change your life
It's not just about losing weight. It's about regaining your health. It's a chance to say goodbye to high cholesterol, diabetes, sleep apnea, and joint problems, so you can have a better quality of life in the future. We're here to support you and take you through the entire process step by step.

If you are considering bariatric surgery to help you lose weight and live a healthier lifestyle, MedStar Health offers you valuable education and resources about weight loss and healthy living that can benefit your entire family.
How does MedStar Health's Bariatric Program work?
Our unique bariatric program has three steps: pre-surgery, surgery, and post-surgery. While surgery gets the most attention, the presurgical and postsurgical periods are crucial to the success of the operation.
Preoperative weight management program. You begin with a monitored weight loss program. This lasts 3 to 6 months, depending on your previous documented weight management and your insurance requirements. You must have evidence of weight loss during this period to undergo the surgery.

Surgery. Following successful completion of the weight management program, you undergo the bariatric surgery operation.

Follow-up. This is the most important step. We are committed to follow-up care with you for at least 5 years, but ideally the rest of your life. It is important to monitor your weight loss, your diet, and overall health.
Why choose MedStar Health for bariatric surgery?
We believe that the success of a patient's experience with weight loss surgery is dependent on three things:
The bariatric surgery team's experience

The patient's attitude toward weight loss

Accessible and compassionate support to help prepare patients for surgery and a new way of living
A board-certified surgeon with extensive experience in minimally invasive and robotic bariatric surgical procedures leads our multi-disciplinary bariatric team. A nurse program coordinator, dietician, and an exercise physiologist coordinate care and guide you through the entire process of bariatric surgery. Extensive follow-up care provides the support you need well after the procedure.
A solution customized for you
At MedStar Health, we take time to learn about our patients lifestyles and behaviors. Our team works with each patient over time to develop a weight loss strategy and to choose the surgery that is right for the individual. Each recommendation is made on a case-by-case basis, with the patient's weight loss needs and their overall lifestyle in mind.
After surgery, our surgeons closely follow their patients, cheering their successes and helping them through their challenges as they adapt to their new lifestyle.
Support throughout your journey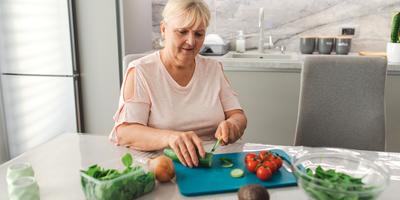 Unlike many other surgeries, weight loss surgery is in many ways the beginning of a person's journey to health. To give patients the greatest chance of succeeding, MedStar Health's bariatric surgery program offers a range of pre- and post-surgical support services to complement the procedure itself.
Before being accepted into the program, patients receive nutrition counseling, psychiatric evaluation, and cardiopulmonary testing where appropriate. To help patients make the lifestyle changes they need to ensure long-term weight loss, the hospital offers a variety of post-surgical support services, including weight management education, nutrition counseling, cardiac risk reduction services, and a support group led by a health professional experienced in bariatric surgery.
Are you a candidate for bariatric surgery?
Deciding to pursue a surgical solution for weight loss is not a decision you make lightly. We take this seriously, too, and want to ensure you are an ideal candidate for the surgery.
To determine if you are a candidate, you must fit the following criteria:
Be committed to a major lifestyle change
Show evidence of weight loss in our preoperative weight management program
Have a body mass index (BMI) of:

35 or more with at least one weight-related medical condition
40 or more with no weight-related medical condition

Be healthy enough to undergo a major operation
Be free of unstable psychiatric issues
Be free of alcohol, tobacco, or substance abuse
As with any surgical procedure, potential risks and complications can occur with weight loss surgery. We're committed to providing you with the information you need to make a well-informed decision about your surgery.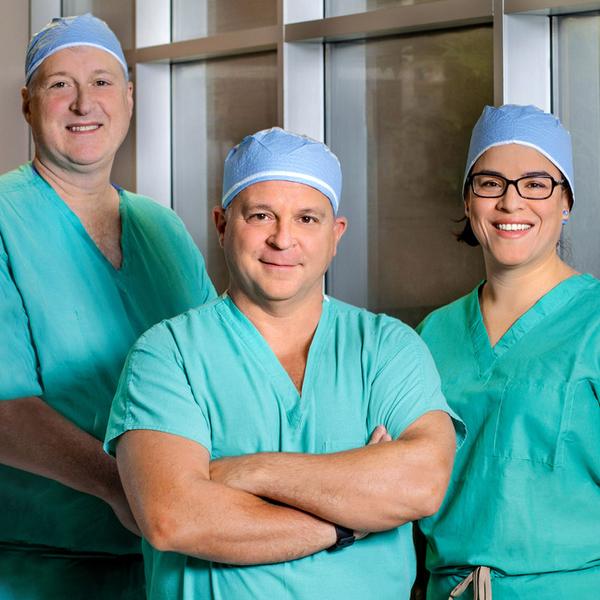 Expert bariatrics care
Getting the care you need starts with seeing one of our bariatric surgeons.
Additional Information
Start your journey
The online seminar covers the follow topics: criteria to qualify for weight loss surgery, efficacy of weight loss surgery, strategies for lifestyle changes, types of weight loss surgery, some of the Pros and Cons of each procedure, insurance company requirements, recovery from surgery, and next steps after seminar.