Limb Salvage Research Focuses on Mobility and Function for Patients with Diabetes.
If you are experiencing a medical emergency, please call 911 or seek care at an emergency room.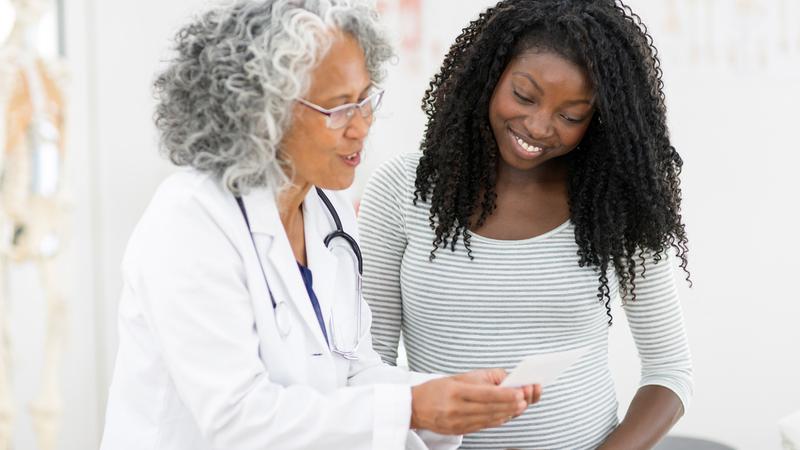 From improving healing to maximizing mobility after amputation, MedStar Health Research Institute's limb salvage line focuses on helping patients regain and retain mobility after a diabetic foot ulcer.
For millions of patients with diabetes, non-healing wounds called diabetic foot ulcers (DFUs) can cause life-threatening complications, including loss of the foot or leg to amputation. Research clinicians at MedStar Health Research Institute are studying new approaches to limb salvage—research and clinical techniques that reduce the impact of DFUs to help patients heal and retain their mobility.
DFUs are one of the most common complications of poorly controlled diabetes and can form due to poor circulation, neuropathy, and trauma such as a cut on the foot. Up to one-third of patients with diabetes will develop a DFU, and 17% will require amputation. Our team has shown that patients with an amputation after a diabetic foot ulcer have a 64% chance of death within five years due to complications such as reduced mobility.

As Scientific Director of the plastic surgery service line, our clinical research team and surgeons at MedStar's Wound Healing Institute led by Drs. Christopher Attinger and Zach Martin innovate and research the latest advances to bring world-class care for DFUs to the DMV area across our diverse hospital and clinic settings.
Research in advanced limb salvage techniques.
Transforming wound powder: Less pain, faster healing.

Effective wound treatment of diabetic foot ulcers reduces the need for amputation. Principal investigators Drs. Kenneth Fan, Michelle Magee, and Zach Martin led a system-wide five-hospital U.S. Department of Defense randomized control trial of a wound-covering powder called Altrazeal®. The powder, composed of similar material as a contact lens solution, forms a flexible, skin-like barrier that allows oxygen to pass through while protecting wounds.

Our research is ongoing, but preliminary studies show this product can reduce pain and speed healing in diabetic foot and pressure ulcers. Our burn colleagues are similarly researching these dressings. Coverings are changed once per week—safer and more convenient than traditional dressing, which is changed three times a day.
Improving mobility after amputation.
Amputation may be the best action when a DFU is unlikely to heal or gangrene or infection has spread. Dr. Christopher Attinger, MD, implements system-wide implementation of function-based approaches to amputation. Our research shows that many more patients can get this mobility-supporting procedure with evidence-based protocols and collaborative processes. With funding from a MedStar Health Diabetes Research Grant, we discovered that these techniques reduce mortality risk by about 33%. Additional work done by Dr. Grant Kleiber in targeted muscle reinnervation established system-wide techniques to reroute nerve endings to reduce pain and further improve ambulation after amputation.
Understanding barriers to limb salvage.
We are conducting critical work with our department to understand barriers to essential reconstructive limb salvage techniques, such as free flaps, as described by Dr. Evans.
Preliminary analysis of data from large health organizations, such as the Agency for Healthcare Research and Quality (AHRQ) and the U.S. State Department, suggests urban hospitals in competitive environments are more likely to provide reconstructive limb salvage modalities and length-preserving amputations. In rural areas, patients typically do not have access to advanced treatments.
Our research, sponsored by the AHRQ, investigates what policy changes could help more patients outside urban centers access these treatments.
Regarding limb salvage, we conduct research and coordinate care to help patients keep or regain the function of their limbs. For MedStar Health patients, this partnership empowers us to study and offer leading treatments. Access to clinical trials, the latest technological advances, and an understanding of our work's economic and policy implications all advance care through research.
Want more information about the MedStar Health Research Institute?
Discover how we're innovating for tomorrow.
Stay up to date and subscribe to our blog