The MedStar Health—Washington Hospital Center Fellowship Program in Maternal Fetal Medicine
The MedStar Maternal-Fetal Medicine Fellowship Program provides world-class educational experiences that produce high quality MFM physicians. A fellow graduating from the program will be trained in performing high quality obstetric ultrasounds, capable of managing complex obstetric cases, and prolific in research.
Medstar Washington Hospital Center serves as the primary regional delivery site for pregnancies with prenatally diagnosed complex fetal conditions. It utilizes the resources of the Children's National Medical Center for training opportunities in fetal cardiology and fetal MRI.
MFM fellows also rotate to Fetal Medicine Institute at CNMC for their Genetic rotation. This unique relationship with CNMC and its immense research infrastructure has fostered strong collaborative research efforts that are available for interested fellows.
Why train here
We have a robust ultrasound didactic schedule in collaboration with Georgetown University Hospital and Children's National Medical Center, as well as hands-on ultrasound rotations spread throughout the fellowship training at both MedStar Washington Hospital Center and MedStar Georgetown University Hospital.
We have diversity in the patient population and pathology, which allows clinical experience in a challenging environment. Fellows get to provide prenatal care and deliver fetuses with congenital anomalies such as conjoined twins and meningomyeloceles. Third year fellows manage complex maternal and fetal cardiac conditions in their Special Mom and Special Baby continuity clinic.
Academic excellence
The overall educational mission of the program is to ensure the graduate possesses the knowledge, skills, and professional attributes essential to be able to function as a consultant to obstetricians and gynecologists for women with complicated pregnancies. In addition, fellows will obtain skills which will allow them to function effectively in the arena of basic and clinical research in maternal fetal medicine.
The training objectives are based on the American Board of Obstetrics and Gynecology (ABOG) Guide to Learning Maternal-Fetal Medicine. At the completion of training, fellows should demonstrate competence at the level of a new practitioner in Maternal-Fetal Medicine (MFM).
Research
Research is another major focus of the fellowship at MedStar Washington Hospital Center. We provide a full range of services including study planning, study conduct, and data analysis.
The Office of Graduate Medical Education also offers each fellow guaranteed research grants and funding to conduct research projects and support the presentation of research at conferences or meetings.
Training locations
110 Irving St. NW
Washington, DC 20010
111 Michigan Avenue NW
Washington, DC 20010
Contact us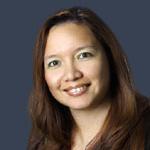 We welcome your questions about our program. For additional information, please contact:
Jacqueline De Leon
Academic Program Coordinator - Ob/Gyn Fellowships
Department of Obstetrics and Gynecology
MedStar Washington Hospital Center
110 Irving Street, NW Suite 5B-45
Washington, DC 20010
Phone: 202-877-7127
Email: jacqueline.a.deleon@medstar.net