Letter from the program director | Family Medicine Residency | MedStar Health
A letter from Michael Dwyer, MD, Program Director, Department of Family Medicine
Let me be the first to welcome you to Baltimore and to introduce you to the MedStar Franklin Square Family Medicine Residency. I have been with MedStar Franklin Square for 20 years. I discovered Baltimore when I attended Loyola University. Though I returned to my original home state to attend SUNY Stonybrook Medical School, Baltimore and MedStar Franklin Square lured me back for residency. Since then I have stayed at MedStar Franklin Square as part of the faculty serving a number of roles prior to becoming program director. Baltimore is a great place to live and raise a family. It is also a great place to be a family doc!
Learn more about living and working in Baltimore
Family Medicine Residency training is demanding and stressful at times. It is hard work to become a well-trained, well rounded Family Physician. What you will find at MedStar Franklin Square is a faculty dedicated to helping and supporting you through this challenging (and exceptionally rewarding) period of your life. You will come in as a novice and leave with the skills and confidence to provide comprehensive patient centered care in any setting you choose. We look forward to the opportunity to work with you.
Learn more

We have been around a long, long time...
Family medicine became the 20th medical specialty in 1969. That year, MedStar Franklin Square recruited Dr. William Reichel to create a Department of Family Medicine, and by 1972, MedStar Franklin Square had its first family medicine resident. This year we graduated our 294th resident!
It takes a focused curriculum to establish a Patient Centered Medical Home. Our curriculum is unique. We provide six full-time months in the Family Health Center – one month every semester for three years as well as consistent continuity sessions throughout rotations for a full longitudinal experience. This design allows residents to practice and achieve competence in family medicine and allows the faculty to evaluate and support their effort along the way.
We hold the distinction of being among the first PCMH's in the MedStar Health system. Furthermore, as a community teaching hospital, we have the unique responsibility of educating new Family Medicine physicians and medical students on the principles of the PCMH so they can then incorporate the successful methods they learn into their future practices. We have participated in several PCMH collaborative projects that have provided us with grant support for our PCMH efforts. With these grants, we have improved our chronic disease and preventive care registries and have integrated a multidisciplinary team which includes a community health advocate and a clinical social work care coordinator to work with our providers and patients to improve the health of our community.
Our curriculum is flexible as we work to satisfy the individual needs and personalized learning goals of our residents
Our schedule includes the maximum allowable six electives. This provides an opportunity for residents to work with their advisors, creating focused tracks that serve as individualized career paths. From obstetrics, geriatrics or sports medicine to rural training and preventive medicine, electives may be started as early as the R1 year should the need and opportunity arise. MedStar Graduate Medical Education and the ACGME survey all residents anonymously every year. Over the years, we excel in: curriculum, goals and objectives, level of responsibility, amount of instruction and supervision, training in communication skills, valuable clinical experience, overall educational experience, training in practice management, medical/legal and ethics, opportunity to supervise medical students, opportunities for feedback (both to give and receive), guidance in professional development, quality of attending staff and teaching, encouragement for scholarly activity and work hours and quality of work environment.
We have an excellent pediatrics curriculum
Approximately 40 percent of our 30,000 plus visits a year in the family health center are patients under the age of 18. We have excellent support for our ambulatory education from our 2 full-time and 3 part-time pediatricians as well as from our family medicine faculty. During their intern year, residents will spend four weeks doing inpatient pediatrics with the pediatric residency at Sinai Children's Hospital. This provides an excellent and diverse clinical experience working with excellent academic faculty. Residents will also complete 4 weeks of pediatrics emergency department training at one of the top children's hospitals in the country, the Johns Hopkins Children's Center. Both these rotations have received excellent evaluations from our residents. All 3rd year residents will also complete 4 weeks seeing children in the MedStar Franklin Square Medical Center emergency department. Additional pediatric training comes from a very busy block of nursery at MedStar Franklin Square during the intern year as well as covering for nursery problems/emergencies while on weekends and night float rotations. We have an excellent and supportive staff of neonatologists, pediatricians, and family doctors supervising in the nursery.
The graduating residents rate their relationships with the subspecialists as a major strength of the program! Subspecialty rotations such as musculoskeletal, ENT, ophthalmology and urology and surgery are office-based. Whatever the attending is doing (office hours, rounds or surgery), the resident is doing as well. It is to our advantage that the Family Health Center is a high-volume practice in the community, and that the recipients of our referrals serve as the faculty for these rotations. They are connected to our patients, our residents and our graduates. They value their relationship with our department, and we know the kind of care they deliver. They also understand and appreciate that the objectives for our residents are unique to family medicine. These rotations are not a replay of medical school; rather, residents participate in these rotations only after a great deal of time spent in the Family Health Center. As a result, the resident has had enough experience and patient ownership to have a clear agenda for learning.
We are a community program in every sense of the word. We are also a member of MedStar Health, an organization that encompasses four community teaching hospitals in Baltimore, as well as MedStar Washington Hospital Center, the MedStar National Rehabilitation Network, MedStar Southern Maryland, MedStar Georgetown University Hospital in Washington, D.C., and MedStar Montgomery Medical Center. We have also recently created a MedStar Health Residency Consortium that allows us to better access resources throughout our system. MedStar is a national leader in Patient Safety and Wellness programs and they are closely integrated into the GME programs.
MedStar is the medical education and clinical partner of Georgetown University Medical School. Students from Georgetown, Johns Hopkins University, University of Maryland rotate here. These institutional relationships, combined with a fairly flexible curriculum, allow residents to explore research, public health, integrative medicine, or an unlimited variety of other experiences.
MedStar Franklin Square is a great place to work and train as a family physician. We look forward to working with you.
Sincerely,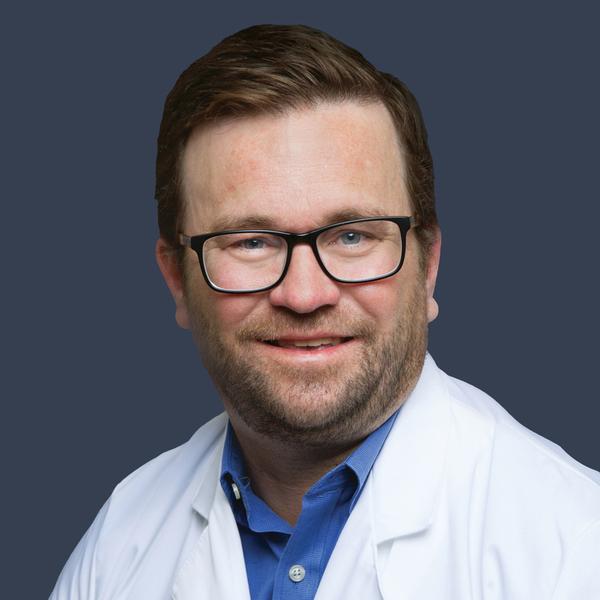 Michael Dwyer, MD
Program Director, Department of Family Medicine
MedStar Franklin Square
For more information, contact:
Kimberley Jones
Residency Coordinator
443-777-6545
kimberley.m.jones@medstar.net