About Our Hospital | MedStar Franklin Square Medical Center | MedStar Health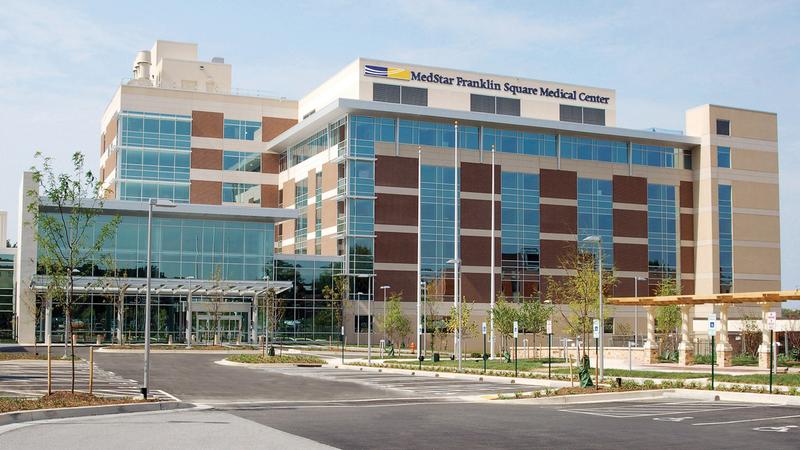 Committed to the highest-quality care and improving our community's health
MedStar Franklin Square is proud to celebrate more than 120 years of service to our community and more than 50 years at our campus in eastern Baltimore County. As one of the fastest growing and most highly regarded hospitals in the region, we offer comprehensive, innovative treatment for a wide range of medical conditions.
Learn more about our history and award-winning patient care.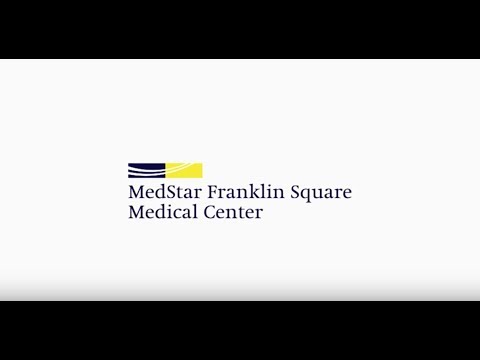 Leaders in teaching, treatment, and technology
One of the top 25 community teaching hospitals in the U.S., MedStar Franklin Square offers leading-edge levels of care, treatment, and technology in areas such as:
Investing in high-quality patient care
MedStar Franklin Square provides comprehensive, technology-based surgical services, offering the latest, most innovative treatment for patients with various medical conditions. Our distinguished specialty service lines include medicine, oncology, cardiology, obstetrics and gynecology, pediatrics, orthopaedics, neonatal intensive care, behavioral health, neurology, neurosurgery, and ambulatory services.
MedStar Franklin Square treated the most number of COVID patients in Baltimore County. Many patients throughout the MedStar Health system were transferred to MedStar Franklin Square due to our reputation and ability to care for patients safely throughout the pandemic. By the end of Fiscal Year 2022, MedStar Franklin Square cared for over 8,100 COVID-positive patients and discharged over 4,000 COVID-positive patients. Throughout this time, MedStar Health continued to invest significantly in MedStar Franklin Square's services and campus infrastructure to improve the services we provide to our community. As a tertiary center in northeast Baltimore, we continue recruiting neurology, oncology, and other integrated services experts. We recently opened our elective cardiac catheterization program (CPORT-E) and became certified as a Thrombectomy-Capable Stroke Center. MedStar Franklin Square also opened our professional, state-of-the-art kitchen to cook and serve a variety of nutritional, delicious menu items—all in the hopes of improving the patient experience.
Community contributions
With more than 3,000 skilled professionals, including 1000 nurses, our hospital is one of the largest employers in Baltimore County. We have more than 850 practicing physicians, employed and affiliated, who chose MedStar Franklin Square as their hospital of choice in the Baltimore region.
Additionally, our hospital continuously invests in community health and wellness initiatives. In 2021, more than $51.4 million was allocated to community benefit programs.
Our mission, vision, and values
Mission
As part of MedStar Health, we have a shared mission to provide safe, high-quality care, excellent service, and education to improve the health of our community.
Vision
Our vision is to be the trusted leader in caring for people and advancing health.
Values
Truly living our mission and vision means providing you with the information you need about the quality of care we provide. It is important to us that you feel confident in choosing our hospital for yourself and your family. That's why we'd like to share our SPIRIT values that inform everything we do for you:
Service: We strive to anticipate and meet the needs of our patients, physicians, and co-workers.
Patient First: We strive to deliver the best to every patient every day. The patient is the first priority in everything we do.
Integrity: We communicate openly and honestly, build trust, and conduct ourselves according to the highest ethical standards.
Respect: We treat each individual, those we serve and those with whom we work, with the highest professionalism and dignity.
Innovation: We embrace change and work to improve all we do in a fiscally responsible manner.
Teamwork: System effectiveness is built on collective strength and cultural diversity of everyone, working with open communication and mutual respect.
Facts and figures
Numbers don't tell our whole story, but they help to spotlight our capabilities and service to the community.
Fiscal year 2022
338

Total licensed beds

882

Total number of physicians

653/229

Physicians (Employed/Affiliated)

2,530

Nurses

979

Total associates

66,660

Annual emergency department visits

19,054

Annual admissions

8,082

Annual observations

19,085

Annual surgeries

2,294

Annual baby deliveries
Awards
Accredited by the Joint Commission, MedStar Franklin Square is proud to have earned some of the region and nation's most prestigious honors and accolades.