Community Health | MedStar Franklin Square Medical Center | MedStar Health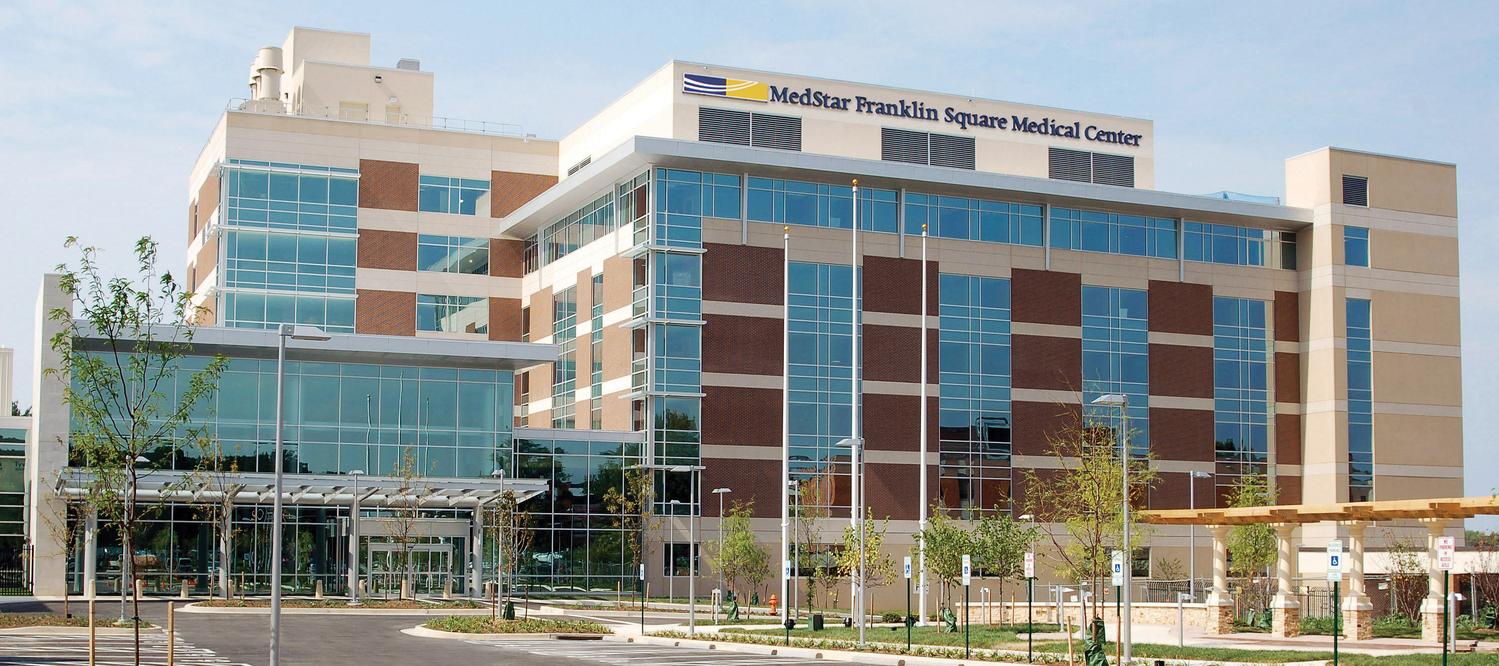 We are dedicated to advancing wellness and achieving health equity for our communities. We strive to support our community's needs by partnering with local organizations and delivering accessible, evidence-based education and wellness services. Racial justice and health equity serve as the guiding principles of our Community Health Needs Assessment approach, including the implementation of initiatives, partnerships, and methods of evaluation directed at tracking and addressing health disparities in our community.
Our efforts to facilitate community health improvement are centered on our community benefit service area of Southeast Baltimore County. This region was selected based on hospital utilization information, public health data, and our collaboration with the Baltimore County Southeast Area Network.
ANNOUNCEMENT
Request for Proposal for Children's Community Health services funding FY24
This Request for Proposals (RFP) is to solicit applications for the funding of children's community health services related to Behavioral Health/Mental Health/Substance Abuse, Obesity/Nutrition/Physical Activity, and/or Asthma management in schools.
Informational session: January 24, 12 p.m.
Proposals due: March 13, 2022
To view the Request for Proposal, click here.
Community Health Outreach Request
Thank you for considering MedStar Health as your community partner. We truly value the work of community-based organizations to build healthier communities.
MedStar Health's Community Health department develops, partners, and supports local programs and activities that lead to community health improvements. Our services include reaching out to the community through involvement in local activities, finding expert speakers for presentations and collaborating with other organizations.
Community Health is dedicated to improving the health of our communities through partnerships, and the delivery of accessible, evidence-based education and wellness services. Classes and services are designed to provide information and resources for informed health decisions.
As part of our mission, MedStar Health supports a wide range of organizations in their efforts to provide health education and health promotion. Community Health is unable to accommodate requests that are primarily for marketing purposes.
MedStar Health Community Health Outreach Request Form
Community Partnership Guidelines
Request and approval process:
Complete the online request form in its entirety.

MedStar Health's logo should be included on advertising materials, when possible.

A minimum of 6-week notice is required for any event request.

After the request is submitted, a member of our team will contact you to discuss the specifics of the event/program.
Participation consideration will be dependent on the following:
Support of health programs that benefit the underserved and underinsured;

Alignment of programs with MedStar Health's mission and vision;

Alignment of program with the Community Health Needs Assessment (CHNA);

Support of residents across MedStar Health's service areas.
Preference will be given to those requests that provide health improvement outcomes.
MedStar Health Community Health Outreach Request Form
Population health
Our recent Community Health Needs Assessment identified major focus areas, including:
Health and wellness
Chronic disease prevention and management

Behavioral health

Maternal and child health
Access to care and services
Mental health services

Substance use services

Social need resources and services

Access to health care professionals and affordable health care and insurance

Access to transportation
Social determinants of health
Employment

Housing and homelessness

Health disparities - racial discrimination
An implementation strategy is currently being developed to guide the hospital's use of its resources and partnerships to address these priorities.
For information on previous years, please visit the links below:
2021 Community Health Needs Assessment
2018 Community Health Needs Assessment
Read more:
2015 Community Needs Assessment
2013 Community Health Assessment for Southeast Baltimore County
2012 MedStar Community Health Needs Assessment
Report to the Community
We strive to offer the support our communities need by partnering with local organizations and by delivering the accessible, evidence-based education and wellness services described in our reports and on this page.
Contact us at 443-777-7482.
Leadership team
Phyllis Gray
Assistant Vice President, Care Transformation
MedStar Health, Baltimore Region

Lucas Carlson, MD
Medical Director, Care Transformation
MedStar Health, Baltimore Region

Claire Wilson, MS, OTR/L, CPHQ
Interim Regional Director, Community Health
MedStar Health, Baltimore Region

Samantha Sailsman, MS, CCHW
Regional Program Manager, Community Health
MedStar Health, Baltimore Region

Karen R. Polite-Lamma, MSN, RN, CTTS, NCTTP, MCHES®
RN Program Manager
Population and Community Health
MedStar Health, Baltimore Region
Birth and family education
Our birth and family education classes provide the information needed to help prepare you for labor, delivery, and parentings. Classes are taught by nurses who are certified childbirth educators and are available at various times to accommodate a busy schedule. Your growing family is very important to us and we want to help you feel prepared.
Learn more about OBTLC Birth and Family Education classes
Stop smoking today!
Are you ready to QUIT? Our FREE in-person (6-week) or virtual (4-week) Tobacco Cessation program is designed to provide highly motivated adults with practical counseling, support, and the encouragement needed to become tobacco-free. The program is facilitated by trained and experienced Tobacco Treatment Specialists. FREE medication (patch, gum, lozenge, or pill) may be available to participants. Let us help!
Registration is required. Call today! (855) 218-2435.
Diabetes prevention program
Are you at risk for prediabetes? Join our FREE 12-month lifestyle-change program (in-person or online) to help prevent or delay type 2 diabetes. Let our Lifestyle Coaches help you learn to eat healthy, manage stress, stay motivated, become active, and solve problems that can get in the way of making healthy life changes. This program is designed for those 18 years old or older, overweight, at risk for developing type 2 diabetes or have been diagnosed with prediabetes.
Call (855) 218-2435 to register for the next available in-person or online class.
MedStar Franklin Square Medical Center's 340B Program
Congress created the 340B drug savings program to help those hospitals serving vulnerable communities expand access to prescription drugs and support essential services for their communities. The savings generated from the 340B drug discount program are used by MedStar Franklin Square Medical Center to help keep pace with the rapidly rising costs of prescription drugs, as well as to offer additional needed services to our community such as the ones described below.
Health and Wellness
MedStar Franklin Square delivers evidence-based, outcome-focused chronic disease management and prevention programs and services in MedStar Franklin Square Medical Center's Community Benefit Service Area (CBSA).
Diabetes Prevention Program prevents the onset of type 2 diabetes through a 12-month lifestyle change program.
Smoking Cessation Program increases awareness and the intention to quit among smokers.
Stroke Support Group provides stroke survivors and their family caregivers an opportunity to support each other as they strive to rebuild their lives and promote health, independence, and well-being
Screening, Brief Intervention and Referral to Treatment (SBIRT) a universal screening program for screening and identification of substance use disorder; with an ultimate goal of providing referrals for substance abuse treatment. Peer Recovery Coaches provide brief intervention and referrals to community support services and treatment centers.
The Opiate Overdose Survivor's Outreach Project (OSOP) a field base initiative, statistics show that those who survive an opioid overdose have a 60% mortality rate unless they are actively engaged in treatment. MedStar Health sends peer recovery coaches in the field to see recent overdose survivors and link them to treatment services, naloxone trainings and provide a consistent point of contact should someone wish to enter care.
Healthy Babies Collaborative Promote positive birth outcomes and increased breastfeeding practice for mothers and their families in Southeast Baltimore County. Activities include breastfeeding moms lunch support groups, Moms on the Move – Nutrition and activity education, and peer support.
Narcan® Take Home Kits provide lifesaving Narcan® (naloxone) nasal spray to patients in need. Naloxone is a medication that can quickly reverse an overdose from opioids, including heroin, fentanyl, and prescription opioid medications by blocking the effects of opioids. Distribution of naloxone is a method of harm reduction and can prevent fatal overdoses.
Access to Care for Vulnerable Populations
MedStar Franklin Square recognizes the importance of early detection for cancer and has programs available for those who may not be able to afford these lifesaving screenings on their own. The hospital also provides pathways for financial assistance for individuals that are unable to afford their treatment services.
Breast and Cervical Cancer Screening Program provides free breast and cervical cancer screening programs to uninsured Baltimore City and County residents.
Colon Cancer Screening Program provides free colon cancer screening programs to uninsured Baltimore City and County residents.
Patient Financial Services provides financial assistance to uninsured patients who reside within the communities by assisting with enrollment in publicly-funded programs, refer patients to State or Federal Insurance Exchange Navigator resources and assist with other

funding resources that may be available from charitable organizations.

Prescription assistance Funding and assistance with accessing prescription medications for patients in need.
Transportation in addition to taxi and bus fares, MedStar Health, in partnership with Uber, has created a convenient ride option program with a reliable means of transportation for vulnerable patients to medical appointments and health education activities.
ConnectFest! An annual fun block party, with food and entertainment, offers a variety of mainstream resources to help maintain and improve community health. ConnectFest! Provides direct services, application assistance and referrals to many services such as transportation, housing, education, workforce development, financial education and more.
Bedside Rx Delivery Service is a free service to eliminate barriers such as transportation, to help patients take prescribed medications as instructed, to improve health outcomes and avoid readmission.
MedStar Franklin Square invests in programs and partnerships that address the social needs of patients and community members.