Additional Services | MedStar Franklin Square Medical Center | MedStar Health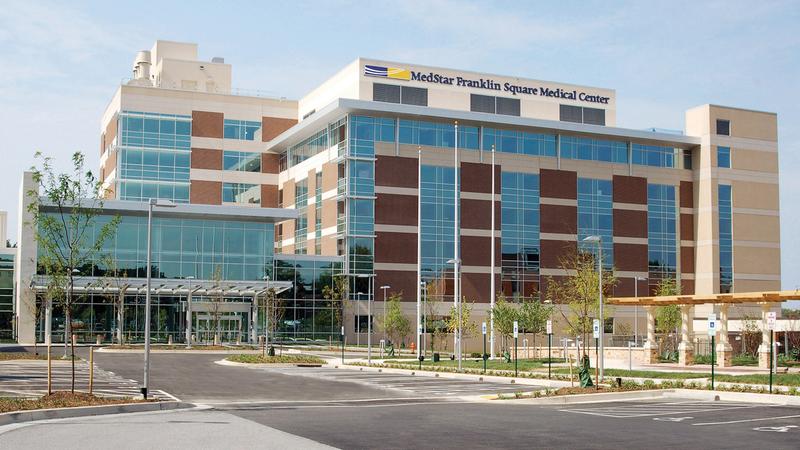 Help with every step
Whether you are a patient or a visitor, we are committed to making your time with us as pleasant and comfortable as possible.
Patient navigators
Like a compass providing direction, patient navigators are a multidisciplinary group of individuals who act as educators, advocates, care coordinators, and community ambassadors. Our patient navigators can help you with tasks such as:
Finding a physician or a specialist

Translating a care plan provided by your doctor

Making appointments

Getting support during a difficult time
Nelia Managuio

Nelia Managuio
Emergency medicine
443-777-6358

Michele Dona, RN

Lung Nurse Navigator
443-777-2467
Pastoral care
A look inside the chapel.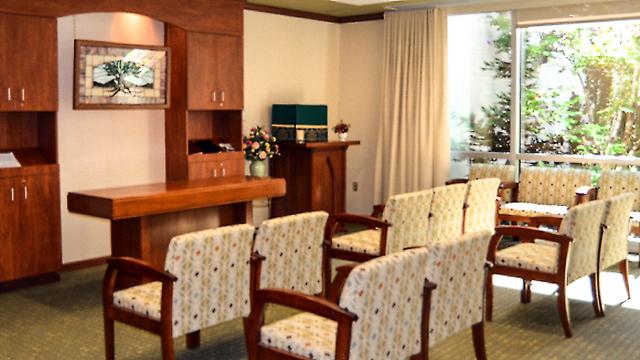 Availabilities
The Department of Pastoral Care provides religious and spiritual support for patients and families. Your own clergyperson is an important member of the healthcare team and is welcome to visit you at any time.
The Pastoral Care Office is open Monday through Friday, from 8:30 a.m. to 4:30 p.m. The office is located next to Human Resources. Let your nurse know if you would like a chaplain to visit or call 443-777-7827.
Support resources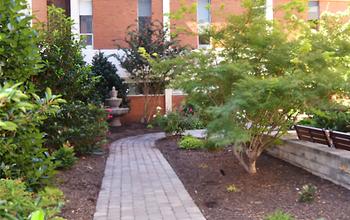 Enjoy the following during your stay/visit with us
Relaxation/meditation TV channel: Channel 15

Chapel and meditation garden: The chapel is open 24 hours and welcomes people of any faith or no faith. The chapel is located on the first floor off the Patient Tower lobby.

Roman Catholic Eucharistic Ministry: Mass is celebrated at 11:30 a.m. in the chapel every Wednesday and is televised live on Pastoral Care Channel 15. Eucharistic ministers carry Holy Communion to Catholic patients seven days a week. Please let your nurse know if you would like Communion.
Patient and Family Advisory Council for Quality and Safety
MedStar Franklin Square Medical Center is currently recruiting new members to serve on the Patient & Family Advisory Council for Quality and Safety (PFACQS). Join together with others from your community who believe in the mission of MedStar Franklin Square, and who want to be part of the hospital's growth, as a way of giving back.
What is the Patient & Family Advisory Council for Quality and Safety (PFACQS)?
The Patient & Family Advisory Council for Quality and Safety (PFACQS) is a collaborative effort between MedStar Franklin Square Medical Center and members of the community. It brings hospital and community representatives together for discussion about programs and services that are in currently in place, new, evolving, or planned for the future, and provides guidance to hospital leaders as they make decisions to improve patient care, experience, and satisfaction.
Who serves on the Council?
The Council is comprised of physicians, associates, and volunteers from MedStar Franklin Square, as well as patients and family members who are interested in advocating for quality patient care, safety, and the advancement of programs and services based on community need. Members are selected by the MedStar Franklin Square PFACQS leadership team.
How does the Council contribute to the hospital's mission and goals?
Members of PFACQS engage in open and honest dialogue about hospital programs and services, as well as issues that affect patient safety, quality, communication, and processes for information sharing. Members are encouraged to share ideas, opinions, and views geared toward improving the patient experience. Many have expressed that being part of the Council gives them a voice; an opportunity to share their own personal experiences, as a way of helping the hospital grow and evolve.
How often does the Council meet?
The PFACQS meets monthly at MedStar Franklin Square Medical Center. Meetings are typically scheduled in the early evening hours, and dinner is served.