Internal Medicine Residency Programs | Washington, DC | MedStar Health
The MedStar Health—Georgetown/Washington Hospital Center Residency Program in Internal Medicine
The Internal Medicine Residency program at the MedStar Washington Hospital Center provides the education, clinical experience and faculty mentorship necessary to train compassionate and skilled physicians for the complex and challenging role internists have in the delivery of quality health care.

The curriculum is firmly grounded in general medicine, with many opportunities for research and subspecialty experience to support a variety of career paths—academic medicine, primary care, and sub-specialty practice.
Get to know the internal medicine residency program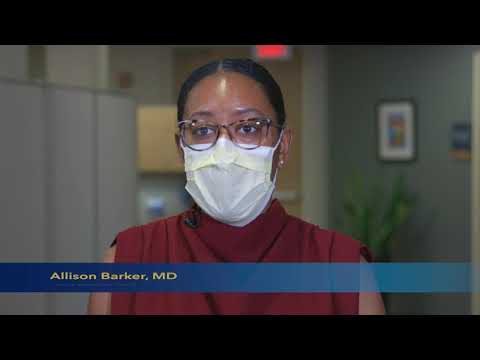 Enjoy a candid look into our program by meeting some of our residents and faculty.
Why train here
The program is strong in all four pillars of residency excellence:
Exposure to a broad and diverse patient population in a prestigious and technologically advanced hospital setting

Mentorship from a knowledgeable and accessible faculty of over 100 full-time teaching physicians

A well-constructed curriculum of didactic instruction with support and instruction from superb faculty and chief residents

Support via a formal mentorship program addressing challenges and opportunities in training and customized to the individual resident in career planning
Academic excellence
The Washington Hospital Center Internal Medicine Residency program provides the education, clinical experience, and faculty mentorship necessary to train compassionate and skilled physicians. MedStar Washington is an 800-bed tertiary care hospital, the largest in Washington, D.C. It provides care to local residents as well as patients referred from the surrounding areas.
Training includes a variety of outpatient and inpatient venues with exposure to a diverse patient population and a vast array of both common and rare medical conditions. Inpatient exposure is supplemented by robust outpatient rotations in orthopedics, men's health, gynecology, psychiatry, ophthalmology, ENT, community-based primary care, occupational health, and geriatric medicine.
Residents are mentored as individuals and colleagues. Each resident meets regularly with a formal faculty advisor. The formal advisory program and the informal mentoring program together create a strong support system that ensures exemplary individual attention and guidance.
Strong emphasis is on medical education. Carefully selected and frequently evolving didactics meet the rapidly developing fields of internal medicine. Residents are exposed to a broad array of common topics likely encountered both in clinical practice and board examinations.
Residents are involved in research and scholarly activities. From quality improvement projects to original research, residents have been very prolific and active in academic internal medicine. This is made possible by the program's generous resources for research support, along with nationally renowned faculty for mentorship and guidance.
Residents are actively involved in shaping their training program. The program is continually evolving to meet the needs of its residents. Resident feedback and suggestions are encouraged and often implemented. Resident involvement takes many forms, from regularly scheduled formal meetings to surveys and a retreat.
Training humane physicians requires a humane training environment. The residency years can be exciting and gratifying, but also extremely stressful. The program's faculty, nursing and ancillary staff, fellows, and senior residents are as committed to creating a humane and supportive environment as they are to providing quality patient care and professional education.
Sal Pindiprolu, MD, Program Director

College: University of Miami
Medical School: University of Miami Miller School of Medicine
Residency: Yale University
Chief Residency: Yale University
Clinical Interests: Quality, safety
Research Interests: Innovations in education, quality improvement
Joined MedStar Washington Hospital Center in 2001
Interests outside of medicine: Reading, travel, cooking, spending time with family and friends

Brian Cuneo, MD, Associate Program Director

College: San Francisco State University
Medical School: St. Louis University
Residency: Tripler Army Medical Center
Chief Residency: Tripler Army Medical Center
Fellowship: Pulmonary and Critical Care, Walter Reed Army Medical Center
Clinical Interests: Pulmonary and Critical Care ICU administration, respiratory therapy, cystic fibrosis
Research Interest: Academics and clinical reasoning
Joined MedStar Washington Hospital Center in 2013

Leon Lai, MD, Associate Program Director

College: Harvard University
Medical School: Pennsylvania State University
Residency: Beth Israel Deaconess Medical Center
Fellowship: Infectious Disease, Tufts University
Clinical Interests: HIV and antiretroviral resistance, LGBTQIA+ care, social determinants of health and medical inequities
Joined MedStar Washington Hospital Center in 2004
Interests outside of medicine: Cooking, piano, theater, SF/fantasy fiction

Owen Schwartz, MD, Associate Program Director

College: Rice University
Medical School: Wake Forest University School of Medicine
Residency: Virginia Commonwealth University
Clinical Interests: Quality improvement, medical ethics, medical communication
Joined MedStar Washington Hospital Center in August 2012
Interests outside of medicine: Chess, running, hiking, camping

Deborah Topol, MD, Associate Program Director

College: University of Pennsylvania
Medical School: University of Maryland
Residency: Georgetown University Hospital
Chief Residency: Georgetown University Hospital
Clinical / Research Interests: End of life care, medical education, developing the resident as a teacher
Joined MedStar Washington Hospital Center in 2001
Interests outside of medicine: Reading, spending time with family, travel, restaurants, movies

Christian Woods, MD, Associate Program Director

College: Seton Hall University
Medical School: St. George's University School of Medicine
Residency: Georgetown University/Washington Hospital Center
Chief Residency: Georgetown University/Washington Hospital Center
Fellowship: Infectious Diseases and Pulmonary/Critical Care, Washington Hospital Center
Clinical Interests: Critical care, medical education
Research Interest: Medical education
Joined MedStar Washington Hospital Center as an intern in 2002
Interests outside of medicine: Watching sports and movies, working out, spending time with family
Curriculum and rotations
The Washington Hospital Center Internal Medicine Residency program offers a comprehensive and outstanding three-year clinical training experience, preparing residents for a clinical or academic career in general or subspecialty internal medicine.
A structured curriculum with a wide variety of core and elective rotations and quality teaching conferences prepare residents for a clinical or academic career in general or subspecialty internal medicine.
A wide variety of rotations over three years prepares residents for a clinical or academic career in general or subspecialty internal medicine.
General: great variety of both typical and unusual inpatient diagnoses, staffing is geographically cohorted and mostly with one teaching attending. Teams consist of two interns and one resident, with Q6 calls from 7 a.m. to 7 p.m.

Intermediate care unit (IMC): 14-bed unit for sicker patients (NIPPV, sepsis, GIB, DKA, etc.), geographically cohorted, with high acuity and turnover. The team consists of three residents and three interns, mostly with one teaching attending.

Cardiology: includes six intermediate care beds (for sicker patients), geographically cohorted. The team consists of three interns and two residents, with one attending.

The Medical ICU: a closed unit divided into two teams with two critical care attendings, and with fellows in house overnight. Training involves caring for critically ill patients, learning about basic ventilator settings, interpretation of blood gases, and management of common ICU pathologies.

The Cardiovascular ICU: a closed unit with one attending, and with fellows in house overnight. Training involves caring for patients with types of advanced heart conditions, including myocardial infarctions, heart failure, cardiogenic shock, and life-threatening arrhythmias.

Gain experience in triage, admitting, and cross cover.

Categorical interns and residents are assigned to a weekly, half-day afternoon continuity clinic except during their ICU, CVICU, and night float rotations.

Pre-clinic conference: weekly modules covering important outpatient topics.

The Ambulatory Care Center uses an electronic medical record.

Registered nurses triage phone calls and take messages for resident physicians when they are not in the clinic.

Residents work with the same designated faculty member to care for a panel of patients throughout their training.

Categorical residents complete a total of four blocks of ambulatory medicine during their three years of training.

Interns rotate through different non-internal medicine subspecialties (e.g. GYN, ENT, orthopedics, podiatry, dermatology, psychiatry, ophthalmology, urology, etc.)

Residents have the opportunity to rotate through private primary care practices, occupational health and free city clinics, as well as pre-op and urgent clinics.

The rotation includes morning reports focused on outpatient medicine topics, and evidence-based medicine article analysis.

Residents also rotate through addiction medicine clinics and participate in support groups across Washington, DC

Medicine residents gain experience in pre-operative evaluations (both elective and emergent), as well as co-management of patients with chronic medical problems on non-internal medicine services.

Consult residents also gain experience in running code blues during this rotation.

The MedStar Washington Hospital Center emergency department is the busiest in Washington, D.C., with over 80,000 visits per year.

Patients often have serious medical conditions and a relatively high proportion of patients get admitted.

Residents work one-on-one with the ER attending.

Categorical residents complete one block of geriatric medicine at either MedStar Washington or the VA Medical Center.

Residents participate in inpatient consultations, home care visits, and a geriatric assessment program.

Categorical residents complete one block of neurology consults at MedStar Washington. Residents participate in inpatient consultations and attend a variety of unique didactic conferences.

MedStar Washington offers electives in all major medicine subspecialties and in many specialties outside of medicine. All residents are eligible to schedule a research elective with a designated faculty mentor.

Electives may be scheduled off site for an away elective rotation. Some residents may choose electives at MedStar Georgetown University Hospital, National Institute of Health, Washington D.C.'s Veteran's Affairs Hospital, as well as a variety of primary care clinics around the Metropolitan D.C. area.

Typical electives offered include:

Anesthesiology
Cardiology
Dermatology
Emergency medicine
Endocrinology
Gastroenterology
Hematology
Infectious disease
Nephrology
Neurology
Nuclear medicine
Oncology
Ophthalmology
Pain medicine
Palliative care
Physical medicine and rehabilitation
Psychiatry
Pulmonary
Radiology
Research
Rheumatology
Teaching

Residents complete an elective rotation with our Interprofessional palliative care team where they engage in inpatient consultations and participate in advance care planning. They also gain knowledge about pain and symptom management.
Conferences
Quality teaching conferences complement experience gained from hands-on patient care. The didactic curriculum is carefully integrated into the training program to support progressively independent clinical experiences and to develop teaching and supervisory capability.
Core faculty attendings deliver daily noon conferences. During the first months of intern year, the core curriculum is devoted to an acute medicine course, "survival skills"—management issues related to acute illnesses.

An interactive session with faculty or a resident analyzing an unknown case to demonstrate case analysis using clinical evidence and prioritization of the differential diagnosis.

Led by one of the chief residents with core faculty present. Interns attend morning report once per week (Wednesdays, 11 a.m.) Residents attend morning reports three times a week (Monday, Tuesday, and Thursday, 7:30 a.m.)

Occur once a week on Wednesdays, in place of the noon conference, led by a senior physician, including visiting physicians from other institutions.

Daily lectures specifically for the ICU team cover critical care topics.

Meets once a month, guided by an internal medicine or subspecialty faculty mentor. Articles of interest are reviewed using the McMaster criteria.

Resident research seminar

Residents present their research at various stages, receive feedback from faculty and peers, and meet with attendings who actively participate in residents' research endeavors.

Intensive lectures for PGY-3 residents, directed at improving preparation for the Internal Medicine Boards.

Allows residents to practice their procedural, advanced cardiac life support (ACLS) skills as well as training for central lines, using standardized patients and mannequins. During MICU rotation, residents can attend ACLS and critical situation simulations.

Institutional subspecialty clinical conferences

Residents interested in a subspecialty training have opportunities to attend a variety of institutional subspecialty clinical conferences, in addition to medicine conferences.
Schedule
Each year of training in our residency program comprises of 13 blocks lasting 28-30 days. The schedule for every training level is outlined below.
| | | |
| --- | --- | --- |
| Rotation | PGY-1 Categorical (Blocks) | PGY-1 Preliminary (Blocks) |
| Wards | 5 | 5 |
| Medical ICU | 1 | 2 |
| Cardiovascular ICU | 1 | 0 |
| Night Float | 0.5 | 0.5 |
| Ambulatory | 2 | 0 |
| Electives (Outpatient) | 2.5 (1) | 4.5 (2) |
| Vacation | 1 | 1 |
| | | |
| --- | --- | --- |
| Rotation | PGY-2 (Blocks) | PGY-3 (Blocks) |
| Wards | 3 | 2 |
| Medical ICU | 1 | 1 |
| Cardiovascular ICU | 1 | 1 |
| Night Float | 1 | 1.5 |
| Ambulatory | 1 | 1 |
| Medicine Consults | 0 | 0.5 |
| Neurology | 0.5 | 0 |
| Palliative Care | 0 | 0.5 |
| Emergency Medicine | 1 | 0 |
| Geriatrics | 0 | 1 |
| Electives (Outpatient) | 3.5 (1.5) | 3.5 (2) |
| Vacation | 1 | 1 |
Research is a core component of our program. It strengthens the scientific base of medicine and application of scientific investigation in the clinical setting. It also supports acceptance to highly competitive and prized fellowship programs.
The GME office funds research projects and journal submissions, and also covers expenses associated with conference presentation; travel expenses, conference fees, and accommodations.
The Department of Medicine encourages a culture of research that is best served by collaboration and support from faculty. That approach empowers our residents' success in abstracts, presentations, and publications.
View or Download 2020-2021 resident research projects
View or Download 2020-2021 faculty research projects
MedStar Washington is Washington, D.C.,'s largest and busiest hospital.
110 Irving St., NW
Washington, D.C., 20010
What are the work hours and call schedule like?

The program recognizes that grueling working hours do not support successful education. The program is strict about the 80-hour rule and patient caps. The program demands residents work hard, but not to the point where exhaustion impedes the learning process. Burned out residents benefit neither the program nor our patients.

Details on call/shift schedules for different rotations can be seen in the "Rotations overview" section.

Do you have a dedicated teaching attending in daily rounds?

Yes. Each wards team has a teaching attending with whom residents round daily. The attending is either an internist or a sub-specialist and will be with you for the entire rotation. You will be the primary decision-maker for your patients, with supervision and guidance from your attending.

Attendings are not allowed to write orders, except in cases of emergency, so house staff have complete ownership of their patients. This allows for the right balance of autonomy and supervision in patient care.

A key distinction in our hospital is that we have a substantial non-teaching service. Cases deemed appropriate for educational purposes are assigned to the teaching service or "A Medicine." These patients are taken care of by the resident teams, whereas patients assigned to "B Medicine," the non-teaching service, are cared for by hospitalists and nurse practitioners.

How much vacation time will I have?

The American Board of Internal Medicine (ABIM) allows a maximum of four paid weeks of vacation per year. Since time off is crucial for residents to recharge and rest, the program offers additional time off during the holidays; every resident gets an additional six days including either New Year's Day or Christmas Day.

Categorical interns will have three weeks off distributed throughout the academic year. At the end of the academic year, they will have a week off before returning as a resident, constituting the fourth week of vacation. Preliminary interns have four weeks off throughout the year in addition to the six days off during the holidays.

When are the educational conferences scheduled?

Daily noon conferences focus on the most pertinent topics that you will encounter on the wards. Each week, noon conferences concentrate on a different subspecialty. Grand Rounds are scheduled on Wednesdays in lieu of the noon conference. A visiting or local expert from varying specialties leads the discussion.

Resident morning reports are held every morning, except Wednesdays and Fridays. Intern morning reports are held Wednesday mornings. On Friday mornings, we attend the Chairman's conference.

You may also attend several other conferences held by the subspecialty medicine program (e.g. cardiology grand rounds, rheumatology, neurology, etc.). Residents also get the chance to rotate through the simulation lab to learn procedural skills, ventilator-associated issues, and ACLS skills.

Do residents have enough time outside of hospital to study and have a personal life?

Absolutely! With our wards call schedule, you are not on overnight call. We have a very well-organized night-float system, which allows our team greater flexibility and free time to recharge for the next day. When you are done with your work, you may sign out to the cross-cover as early as 4 p.m. on weekdays and 11 a.m. on weekends. This system allows you to have most of your evenings free and most of your daytime during weekends to spend with your family and friends, read, explore, run errands, and enjoy the many activities available in D.C.


We strongly believe your hard work should be appreciated. A variety of events are organized throughout the year, including happy hours, bowling nights, departmental retreats, an end-of-year banquet and holiday parties. Camaraderie allows us to work stronger together as a team, and one of the best ways to build this camaraderie is through such social gatherings.

What is the interaction like between residents and interns?

This program emphasizes teamwork rather than encouraging the traditional hierarchy seen at many programs. We welcome and encourage interaction between all levels of the teams on the wards and in the intensive care units. We believe an open dialogue enriches the educational process, and we do not stifle interns, nor expect them to learn alone: we work and grow as a team.

How are the ancillary services at MedStar Washington?

The hospital has a host of ancillary services that perform many functions, including phlebotomy, IV therapy, respiratory therapists, PICC line nurses, EKG technicians, patient transport, etc. The availability of these ancillary services allows residents to focus on learning and enhances the clinical experience.

Where do residents live and how do they commute to work?

Working in Washington provides you with many choices for places of living. You may live as close as the trendy Dupont Circle, Adams Morgan, Woodley Park, NoMa, Columbia Heights (bus, Metro, and bike accessible) or as far as Silver Spring, MD and Arlington, VA. It all depends on your budget and lifestyle. In Washington, D.C., most of us pay $1400-$1800/month for a one-bedroom apartment. There are many options all around D.C. if you wish to seek roommates, furnished housing, etc.

Most residents commute by car, though some of us prefer to commute via public transport (bus, Metro, and shuttle). Parking at the hospital is free.

What kind of food is there to eat at the hospital? Do I get a food stipend?

Residents are allotted $1300 annual food credit by the GME; this covers in-house dining expenses at the main cafeteria and the physicians' cafeteria. The hospital has three food service offerings:

Main cafeteria: a large public dining hall with a daily buffet and options like sushi, Mexican cuisine, salads, a burger bar, a sandwich bar, an ice cream bar, and a coffee bar. It serves breakfast, lunch, and dinner.
Physicians' cafeteria: private area accessed only by doctors
Panera Bread: full café with capability for online ordering via smartphone

What role does resident feedback play in the program?

A great program evolves only with creative and honest feedback from the residents and faculty. Informal comments can always be directed to the chief residents, the program director, or your mentor. You can also provide anonymous feedback through our online program site.

Residents participate and provide input and feedback at regular house staff committee meetings, chaired by the chief residents. A bimonthly program update chaired by the program director is another platform to provide feedback and to ensure effective communication between residents and program leadership.

Other formal events when residents can share their concerns with the group include the annual intern and resident lunches and the annual retreat held each spring where residents discuss potential program changes in workgroups. These events allow residents to voice their concerns and suggest changes based on what they learned and witnessed during the academic year.

How long is the program's accreditation?

The program underwent a regularly scheduled ACGME site visit in June 2018 and was awarded full accreditation without citations for 10 years.

If I come here, what help is offered to help me pass the boards?

Passing the boards is an objective both the resident and the program work towards. Our program recruits bright residents who are eager to learn and brilliant faculty who love to teach. In addition to discussing several board-review questions each day at morning report, second-year residents are provided with MKSAP resources covered by the program, and third-year residents attend a faculty-led formal board review series to prepare for the boards.

Yearly in-training exams also provide a gauge for each resident's preparedness of the boards and areas of strength and weakness. Our residents have found this multifaceted support crucial to passing their boards.

Does this program give me a good chance of getting a fellowship afterwards?

About half of our residents enter fellowship either immediately after their training or after a chief-resident year. Please visit the recent graduates page for post-graduate fellowship choices and destinations.

Is there an education stipend and if so, how much is it?

Each year, you are provided an educational stipend of $833. Of this, $750 can be used to purchase computers or smartphones. Each year, unspent money carries over to the following year. So, as a categorical resident, you have a total education stipend of $2,499 during your residency.

Do preliminary interns have a continuity clinic?

No, only categorical residents attend continuity clinic.

What is continuity clinic for categorical residents like?

You will be assigned a clinic attending as your primary ambulatory supervisor and mentor that you will be primarily working with for the duration of your training. You also get to work with all the clinic attendings at some point during your residency to enhance your approach and clinical experience.

What is the relationship between MedStar Washington Hospital Center and MedStar Georgetown University Hospital?

We have two separate internal medicine training programs. Each has unique qualities. Since both hospitals are members of MedStar Health, we have a mutually beneficial relationship between the institutions, sharing services and educational opportunities.

Third- and fourth-year Georgetown medical students rotate at the Hospital Center on the medicine wards, MICU, CVICU, ambulatory clinics, and other subspecialty electives.

Some of our fellowship programs have been merged, including cardiology, endocrinology, and gastroenterology. Some members of the Georgetown house staff rotate to the Hospital Center on subspecialty services, including in the CVICU and the heart failure service, since our hospital is a leading regional provider of cardiac education and services. You can choose to take electives at Georgetown University Hospital based on your areas of interest.

Does MedStar Washington Hospital Center have Electronic Medical Record (EMR)?

MedStar Washington Hospital Center currently has a fully integrated EMR system for inpatients and outpatients as well as electronic order entry through the Cerner MedConnect system.

Are there opportunities to perform procedures?

There are endless opportunities to perform a large variety of procedures (central venous catheters, arterial lines, thoracentesis, lumbar puncture, paracentesis, joint aspirations and injections, etc.) As part of your training, all residents receive structured didactics on central line placement techniques prior to starting residency training.

Can I do a research elective?

A one-month research elective during one of your three years of training is available for residents in good standing with the program with a concrete plan for a research project with IRB approval.

Can I do electives outside of the D.C. area or abroad?

Typically extremely compelling reasons are required for any electives pursued outside the District of Columbia. The D.C. area has other excellent hospitals where residents typically go for additional exposure in their fields of interest (e.g. MedStar Georgetown University Hospital, National Institutes of Health, etc.).
Contact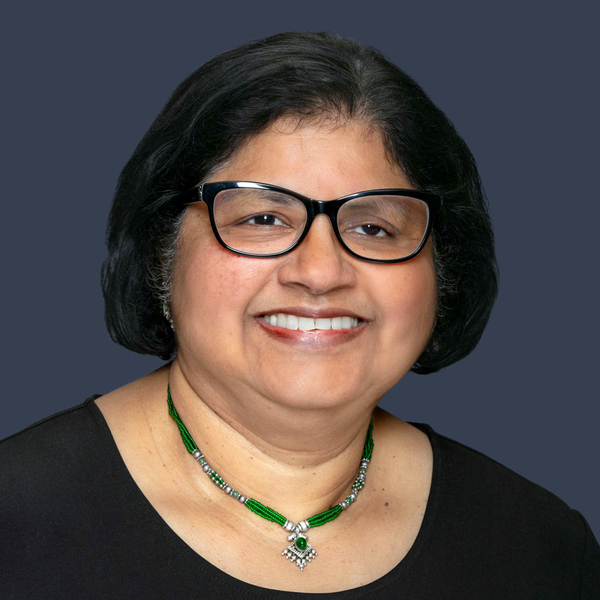 Gaitri Tiwari, BS
Senior Department Educational Coordinator
MedStar Washington Hospital Center
Internal Medicine Residency program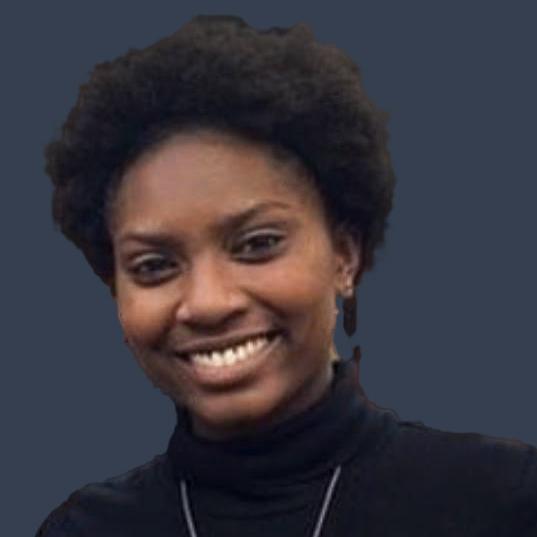 Rachel Jessamy, BS
Med Education Program Coordinator.
Med-Resident program
MedStar Washington Hospital Center
110 Irving St., NW
Washington, D.C., 20010