Urology Residency | Letter from Department Chair | MedStar Health
I am thrilled to share the exceptional training opportunities the combined MedStar Georgetown University Hospital and MedStar Washington Hospital Center residency program provides. As an academic medical center, we are committed to providing the highest quality of care possible. We offer diverse services to ensure our patients receive personalized and comprehensive care.
Our department specializes in all areas of urology, including urologic oncology, urogynecology, stone disease, BPH treatment, reconstructive urology, erectile and sexual dysfunction, infertility, pediatrics, and general urology. Our experienced providers are committed to utilizing advanced and innovative techniques, exposing our residents and students to the most up-to-date technologies and methods.
We offer the most comprehensive urologic cancer services in the area. We embrace a multidisciplinary approach for all urologic cancers and work closely with our radiation oncology and medical oncology colleagues. Our team includes two of the highest volume prostate cancer surgeons regionally and nationally, myself and Dr. Jonathan Hwang. We have pioneered and extensively published the technique and outcomes of pelvic fascia-sparing robotic prostatectomy, becoming an internationally recognized center for this technique. Additionally, our oncology team includes fellowship-trained urologic oncologists Dr. Lambros Stamatakis, Dr. Ross Krasnow, and Dr. Mohit Gupta, who are heavily involved in oncologic research and multidisciplinary care. Together, we provide the most up-to-date and personal care for all urologic cancers, including prostate, kidney, bladder, testicular, and more.
Our female urology team is another area of expertise, providing comprehensive care tailored to each patient's needs. Dr. Elizabeth T. Brown, Dr. Rachael Sussman, Dr. Lee Richter, and Katie Cage, NP, specialize in diagnosing and treating urinary tract and pelvic floor disorders in women, including urinary incontinence, pelvic organ prolapse, voiding dysfunction, neurourology, and recurrent UTIs.
Our endourologists and stone disease providers, Dr. Daniel Marchalik, Dr. Ryan Hankins, and Dr. Gaurav Bandi, specialize in diagnosing and treating kidney stones, enlarged prostates, and other urinary tract conditions. They utilize the latest minimally invasive techniques to provide our patients with the best possible outcomes, including outpatient percutaneous stone surgery for complex stone disease, holmium laser enucleation of the prostate (HoLEP), and Aquablation.
In addition, our growing reconstructive urology program, led by Dr. Krishnan Venkatesen and Dr. Nathan Shaw, specializes in treating urologic conditions that require reconstructive surgery, such as urethral strictures and urinary fistulas and gender affirming care. They work closely with our other providers, including plastic surgery, to ensure that our patients receive comprehensive care tailored to their needs.
Our department also offers general urology services and routine visits by Dr. George Chang, Dr. Ryan Hankins, Dr. Daniel Marchalik, Dr. Elizabeth T. Brown, and Katie Cage, NP.
We are affiliated with the VA Medical Center, Shady Grove Fertility, the National Cancer Institute Urologic Oncology Branch, and Children's National Medical Center, providing an unparalleled breadth of experience and exposure to all fields of urology. Rotations at these programs offer excellent clinical exposure and fantastic research opportunities.
We encourage you to apply to our residency program and become part of our dedicated team of providers committed to providing exceptional and comprehensive urologic care to our patients. With our broad range of expertise, you will receive unparalleled exposure to all fields of urology, preparing you for a successful and fulfilling career in urology.
Sincerely,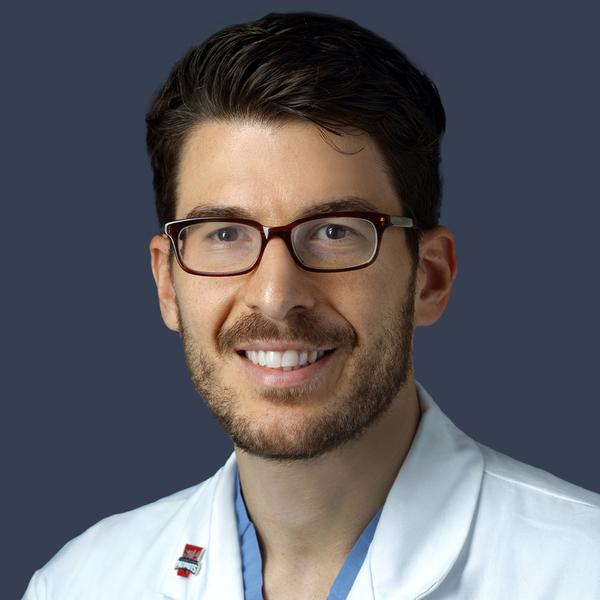 Keith J. Kowalczyk, MD
Physician Executive Director, MedStar Health Urology
Chair, Department of Urology
Chair, Robotic Surgery
MedStar Georgetown University Hospital
Georgetown University Medical Center
Phone: 202-444-4922
Fax: 877-625-1478
Twitter: @KeithKow
Additional information
Salary and benefits
Click below to learn more.