Gynecology Services & Care | MedStar Health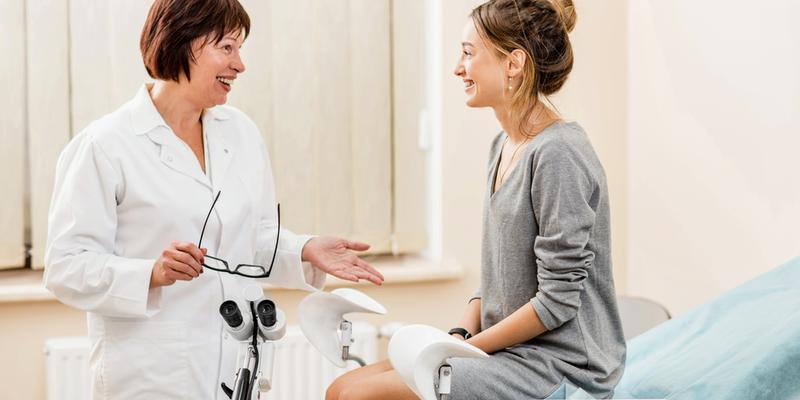 A woman goes through many changes throughout their life--both emotional and physical. At MedStar Health, our gynecologists coordinate care with your primary care physician to make sure you receive the best care over the long term. We offer a multidisciplinary team approach, state-of-the-art technology, and personalized, compassionate care. Whether you need routine gynecological care, obstetrical evaluation, or an advanced surgical procedure, our teams are fully equipped to meet the unique needs of women at all ages.
Our gynecology services include:
Routine evaluation: annual well-woman visits
Contraception education and options
Disease prevention: wellness education, seminars, screenings, risk assessment
Diagnostic evaluation: pelvic imaging, colposcopy, specialized workups, biopsies, ultrasound, hysteroscopy
Comprehensive treatment: medical management, gynecologic surgery (including minimally invasive and laser surgery) to remove fibroids, abnormal growths, uterus, ovaries, cervix
Menopause: hormone replacement therapy, bone density testing, heart testing
Gynecologic oncology: treatment of cancers of the vagina, cervix, uterus, ovary, and vulva; genetic testing for women with a family history of ovarian cancer
Gynecologic endocrinology: menstrual irregularities, hormone imbalances, inappropriate lactation, precocious and delayed puberty, hirsutism (excessive hair growth), infertility
Gynecologic urology: incontinence, prolapse, bladder disorders, urologic cancers
We also have the resources and expertise to treat HIV-positive patients and other immunosuppressed patients.
Our specialists diagnose and treat such conditions as:
Abnormal uterine bleeding
Pelvic pain
Postmenopausal Conditions
Premenstrual disorders
Endometriosis
Fibroids
Uterine growths and ovarian cysts
Urinary disorders
Infertility
Whenever possible, we offer services on an outpatient basis. When you do need to be admitted to the hospital, we have comfortable inpatient units that meet the special needs of our women patients.
Expert gynecology care
Getting the care you need starts with seeing one of our gynecologists.