Perinatal Center | Maternal Fetal Medicine Clinic | MedStar Health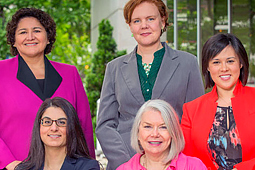 The perinatal center at MedStar Health is a unique clinic site focused on prenatal evaluation and care. This clinic provides specialized care for all evaluation needed to identify a healthy pregnancy—or support a complicated one. We are committed to providing information about pregnancy and fetal health in an informative and compassionate manner.
Services provided by the perinatal center include:
Reproductive genetics counseling

Fetal diagnosis

Cancer genetics
Maternal fetal medicine counseling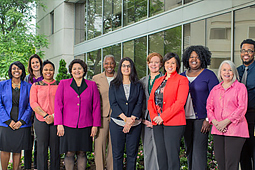 Board certified/eligible maternal-fetal medicine specialists provide detailed evaluation, management, and supervision for high-risk pregnancies with ongoing maternal disease, such as diabetes, hypertension, autoimmune, or renal disease. Services are available for preconception counseling or ongoing pregnancies.
In addition to comprehensive, one-on-one evaluations and recommendations for referring providers, our maternal-fetal medicine specialists will also co-manage with the referring physician. Because of the excellent referral services available within MedStar Health, no problem is too complicated for us—although patients with extremely complex medical conditions are advised to seek counseling prior to considering pregnancy.
Special moms/special babies program
We specialize in the management of pregnant women with congenital diseases themselves. In particular, the Washington area congenital heart program and the maternal fetal medicine service of the Perinatal Center have a long and successful history of working together to care for pregnant women with a congenital heart disorder. Learn more about our special moms/special babies program.
Reproductive genetics counseling
With two board-certified medical geneticists on staff, the Perinatal Center is unique in its focus on genetic issues. Consultation for preconception options for at-risk couples, or for a family history of genetic disorders, previous children with abnormalities, maternal age concerns, abnormal serum screening, recurrent pregnancy losses, or diagnosis of an existing or past abnormality in pregnancy is available in English, Spanish or French. When the diagnosis of an abnormality has been made, our team of specialists can find the right approach to determine if a future pregnancy is at risk, and determine if genetic testing is available.
Fetal diagnosis
Our team of specialists has performed thousands of fetal diagnostic procedures, such as:
First trimester screening and nuchal translucency
Detailed fetal ultrasound (Level II or targeted), including Doppler waveform studies
Transabdominal and transcervical chorionic villus sampling
Placental biopsy
Amniocentesis
Fetal monitoring with biophysical profiles and non-stress tests
These tests can identify fetal chromosomal abnormalities, congenital anomalies and fetal growth abnormalities—as well as confirm a healthy and beautiful baby. Tests are performed using the latest, top-of-the-line Phillips IU-22 equipment, with 2D/3D capabilities and expanded range for all maternal body types.
Cancer genetics
Our board-certified medical geneticists provide confidential, sensitive genetic counseling and testing for patients at risk for inherited cancer syndromes of the breast, ovary, colon, or skin. We can determine if insurance coverage is available for testing, and blood for genetic testing can be drawn on site, with results available in two to three weeks. Patients with Medicaid may be eligible for genetic testing through participation in an on-going research program, which will cover the expense of the test.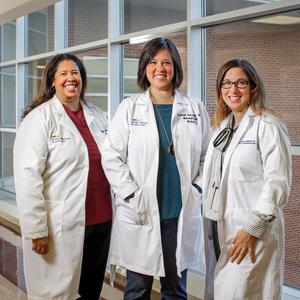 Expert gynecology care
Getting the care you need starts with seeing one of our gynecologists.
Awards and Recognitions
MedStar Washington Hospital Center's Perinatal Center is recognized as Accredited Ultrasound Practice by American Institute of Ultrasound in Medicine (June 15, 2016 to June 15, 2019)