Medical Center at Timonium | 21093 | MedStar Health
MedStar Health Orthopaedic Medical Center at Timonium is a 46,000-square-foot comprehensive orthopedics center dedicated to serving you and your family. Including orthopedic, sports medicine and spine physicians, rehabilitation services, medical imaging, and a surgery center, MedStar Health Orthopaedic Medical Center at Timonium will help you get on top of your game with the physicians and hospitals you know and trust. Our patient-centered services range from addressing acute orthopedic issues to improving performance of elite athletes, beginning at diagnosis and continuing through post-surgery recovery. This ambulatory care center joins a region-wide health system of primary care providers, ambulatory care and urgent care centers, 10 hospitals, and the MedStar Health Research Institute, all of which are recognized regionally and nationally for excellence in medical care. MedStar Health's patient-first philosophy combines care, compassion, and clinical excellence with an emphasis on customer service.
Take a tour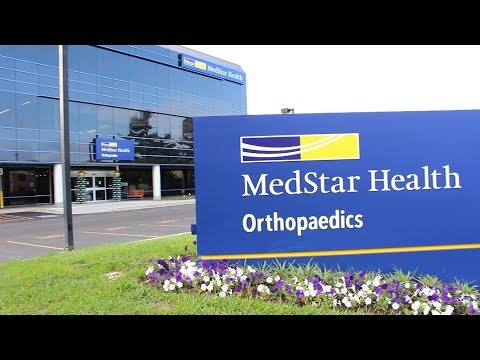 Visiting MedStar Health at Timonium
Hours of operation:
Monday to Friday
8 a.m. to 5 p.m.
Insurance
MedStar Health participates with most major health insurance plans. Please contact your insurance company to make sure your plan is covered.