Wound Care at MedStar Good Samaritan Hospital | 21239 | MedStar Health
Welcome to the Wound Healing Institute at MedStar Good Samaritan Hospital
Your partner in preventing and treating complex wounds
At the MedStar Health Wound Healing Institute at MedStar Good Samaritan Hospital, we offer state-of-the-art wound care for patients with non-healing wounds and those at risk of developing chronic wounds, like diabetic ulcers. Our unique team is composed of experienced nurses, therapists, advanced practitioners, and doctors, including podiatric surgeons with expertise in foot and ankle surgery, plastic and reconstructive surgeons, vascular surgeons, endocrinologists, rheumatologists, infectious disease specialists, and internal medicine practitioners. Together, this multidisciplinary team delivers individualized care using the latest treatments and technology to address all of the factors impacting your wound and recovery.
Our comprehensive services range from diabetes education and wound prevention to some of the most advanced surgeries for severe cases, including limb salvage, which promotes mobility and improves quality of life. We're also experts in hyperbaric medicine, contributing to high wound healing rates that make us one of the best wound care centers.
Conditions we treat
Acute or chronic wounds
Arterial and venous ulcers
Atypical ulcers
Bone infections (Osteomyelitis)
Late effects of cancer treatment (radiation injury)
Minor burns
Neuropathy-related wounds
Post-operative infections
Pressure injuries
Hydradentitis
Lymphedema impacting wound healing
Slow or non-healing surgical wounds
In addition, we also coordinate with additional services, including:
Edema comfort care

Vascular studies

Collaborative Care Center

Seating Clinic
Our facility
Our newly renovated Wound Healing Institute is located within MedStar Good Samaritan Hospital in Baltimore, MD. Our completed expansion makes us the largest hospital-based wound care program in the Baltimore metro area. Here, you'll find:
A spacious waiting area with chairs of various heights to accommodate patients who struggle with standard seats

Ten exam rooms where you can meet with several different wound experts in the same place

Two dedicated procedure rooms for advanced treatments

Four hyperbaric oxygen therapy chambers, including one for bariatric patients

Provider and nursing workspaces created for collaborative care

Convenient access to other healthcare specialists, including highly-rated rehabilitation experts, physical therapists, and vascular studies located in the same building

Automated transfer assistance available in each room

Free parking
Take a virtual tour of our state-of-the-art facility below.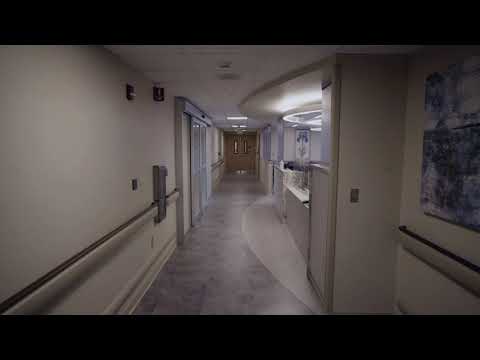 Monday to Friday: 8 a.m. to 4:30 p.m.
Why choose us
Why choose the Wound Healing Institute at MedStar Health?
We're one of the biggest, most experienced teams in the country. We are one of the largest teams in the United States, which means we are experts in treating chronic or non-healing wounds. Research shows that seeking care at high-volume clinics like ours leads to better results. In addition to seeing patients at MedStar Good Samaritan Hospital, our experts also see patients throughout the region at MedStar Franklin Square Medical Center and MedStar Georgetown University Hospital. Wherever you see us, you'll benefit from the guidance of internationally-known wound experts in limb health, hyperbaric oxygen therapy, and other advanced treatments.
You can get all of your treatments under the same roof by the same doctors. Unlike other centers that may refer you elsewhere for surgery, our podiatric, vascular, and reconstructive surgeons treat patients in the same facility you receive your wound care. Consultations with any necessary specialists can often happen in real-time under the same roof, so you won't have to travel to different clinics or doctors for inpatient or outpatient treatment. And, we partner with your primary care doctor, working as a team to ensure we address your unique needs now and in the future.
You are an important part of the care team. We are dedicated to healing your wound, and much of the success of your treatment depends on your level of commitment and participation. That's why we emphasize patient education and partnership. As an active member of your team, it is important to follow directions carefully, watch your progress closely, and keep your appointments. Our experienced and compassionate nurses, therapists, and providers are available to answer any questions you may have, teach you what you can do at home to help the healing of your wound, and empower you to prevent injuries in the future.
Recognition
"Best in Our Region" award at the National Healing Annual Meeting for clinical outcomes, including highest heal rates and short time to heal rates
"Front Runner" award for continued growth for the second time
Joint Commission Disease-Specific Certificate of Distinction
Patient stories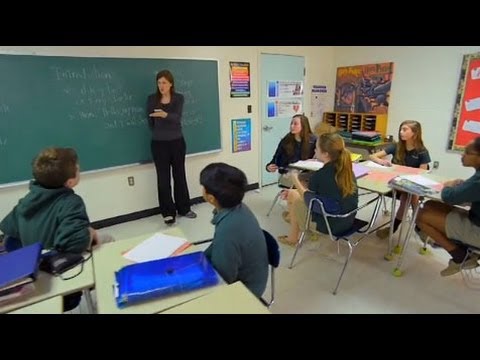 When a diabetic ulcer in Mary-Sarah Proctor's foot developed an infection that would not heal, the middle school teacher was faced with the threat of amputation. She did her homework and went to the experts with one of the highest healing rates in the state, the Wound Healing Institute at MedStar Good Samaritan.
Additional information
Insurance
MedStar Health participates with most major health insurance plans including most Medicare and Medicaid plans. Please contact your insurance company to make sure your plan is covered. It is also important to contact your primary care physician for a referral if your plan typically requires one.
Financial Disclosure Form
Contact us
If you are a patient or referring provider with questions, please call us at 443-444-4275. You can also reach us via email at MedStarWound-MGSH@MedStar.net.