Transplant Institute | Medicine | MedStar Health
Transplant medicine that changes lives
MedStar Georgetown Transplant Institute offers the complete spectrum of care from evaluation and medical management to cutting-edge surgery and transplant procedures. We provide hope and life-restoring treatments for patients with end-stage organ failure.
The Institute is one of the highest volume organ transplant programs in the country and offers the expertise of some of the foremost US transplant specialists. We have performed more than 8,500 liver, kidney, pancreas, small bowel, and multi-organ transplants. And our volumes speak volumes. For all organs, our one-year adult and pediatric survival rates are among the best in the country.
To learn more, please call 202-444-3700.
One of the highest volume transplant programs in the country
8,500+ transplants (liver, kidney, pancreas, small bowel, and multi-organ).

340 kidney transplants in 2020.

120+ liver transplants a year.

High volumes, superior outcomes (United States).

Among top 3 programs by volume for pediatric liver transplants.

Among the top 5% of the highest volume centers for kidney transplants.

One of the largest national paired kidney exchange sharing program.

Second largest national program by volume for pancreas transplants.

Among the top 2 intestinal transplant programs by volume with patients from 15 countries.

Among the top 10 programs by volume for all abdominal transplants.
Life-saving liver and kidney transplant care for U.S. veterans at MedStar Georgetown Transplant Institute. Covered through your VA insurance.
Veterans living anywhere in the U.S. who need a liver or kidney transplant can receive this care from the experienced transplant specialists at MedStar Georgetown Transplant Institute, one of the top transplant centers in the nation. The Veteran's Administration recently added the Institute to its network, giving veterans access to the expert, compassionate care provided by the multidisciplinary MedStar Georgetown transplant team.
This collaborative program allows veterans to continue receiving much of their care pre- and post-transplant at the VA, with the transplant procedure taking place at MedStar Georgetown University Hospital. The MedStar Georgetown team of transplant specialists provide care tailored to the needs of each patient, using the latest surgical techniques and technology, including minimally invasive and robotically-assisted surgery and living donor transplant to treat end-stage kidney and liver disease.
And as long as you have your evaluation with your local VA, everything is covered by your VA insurance.
To learn more about the VA-MedStar Georgetown Transplant Institute program, click here.
Organ transplant programs
Videos
Understanding Your Kidneys

The MedStar Georgetown Transplant Institute Kidney Team discusses kidney disease, kidney transplant and transplant options.

Understanding the liver transplant process

The MedStar Georgetown Transplant Institute Liver Team discusses liver disease, liver transplant and transplant options.

Non-directed kidney donation: Miriam Godwin's gift of life

Miriam Godwin works at the National Kidney Foundation advocating for patients in need of a kidney transplant. She made the decision to donate one of her kidneys as a non-directed donor and gave the gift of life. The power to save a life is within you.

Intestinal Transplant for Aggressive Crohn's Disease: Katie Silva-Mendez's Story

Katie Silva-Mendez was diagnosed with an aggressive type of Crohn's disease. After 29 surgeries, she was referred to hospice. Unwilling to give up, she traveled from her home state of Nevada to be cared for by the experts at MedStar Georgetown Transplant Institute which has the largest intestinal transplant program in the United States. She received a small and large bowel transplant and says she feels like a new person, living and eating pain-free.
Research and education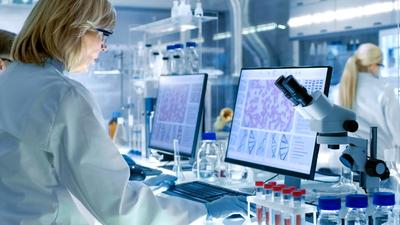 Research
The Center for Translational Transplant Medicine has launched approximately 100 clinical trials since 2013. Research topics include immunity modulation, inflammation, cellular reprogramming, tolerance induction, and other potential paths to improve graft survival and reduce infection and rejection, particularly for complex small bowel transplantations.