Pediatric, Adolescent, and Young Adult Hematology and Oncology | Services | MedStar Health
Caring for children, adolescents and young adults with cancer and blood disorders
Discover convenient, state-of-the-art care for children and young adults with cancer or hematologic disorders at our multidisciplinary treatment program.
We take a progressive approach to care, paying attention to the developmentally appropriate ways of working with patients across an age spectrum from birth through young adulthood. With comprehensive support to meet emotional as well as clinical needs, our program stands out in the region with integrative medicine services, like yoga, acupuncture, and nutraceutical evaluation.
We support families, caring for our very youngest patients in infancy and early childhood. As patients transition to adolescence, we empower them with resources to make informed health choices through our Adolescent and Young Adult program, including genetic counseling. When other centers stop admitting new patients at 18 years old, we welcome all young adults who can benefit from our services up to age 39.
We're here for you and your family, whether you are facing a new cancer or hematologic diagnosis, coping with complications of therapy, or transitioning to life following cancer.
Nationally and internationally renowned pediatric cancer specialists, focused on childhood and adolescent cancers including sarcoma, rare cancers, and leukemia
Nationally recognized experts in the diagnosis and treatment of blood disorders and bleeding disorders, including hemophilia and sickle cell anemia
Our embedded Integrative Medicine program enhances patient well-being and reduces the side effects of therapy
Adolescent and Young Adult Cancer program (ages 15 to 39)—the first of its kind in our region—meeting the specific needs of this patient set
Long-Term Survivor program that follows cancer patients who are five years past the completion of therapy, including a comprehensive evaluation of physical health, academic and social development, coping skills, and even addresses financial and insurance concerns
Access to clinical trials as part of the Georgetown Lombardi Comprehensive Cancer Center, the Washington, D.C., region's only National Cancer Institute (NCI)-designated comprehensive cancer center
Connections to a nationwide community of cancer researchers and advocates as a member of the Children's Oncology Group
Nutraceutical and dietary supplement evaluation offered as part of our integrative medicine service to evaluate the safety and validity of vitamins, dietary supplements, and other nutraceuticals on behalf of our patients
Specialties and programs
Leukemia and Lymphoma Program
Our Leukemia and Lymphoma program offers various treatment options for every type and phase of acute lymphoblastic leukemia, acute myeloid leukemia, and chronic myeloid leukemia. Treatment options include chemotherapy, as well as targeted small molecule therapy, novel cellular therapies, radiation therapy, bone marrow transplantation, and immunotherapy.
Solid Tumor, Sarcoma, and Brain Tumor Program

Solid tumors account for a third of all childhood cancers and represent a wide range of malignancies. A subset of solid tumors that occur in bone, muscle, and soft tissue are called sarcomas. Our program features a strong, multidisciplinary team of experts who address the complex and varied needs of patients with these types of diagnoses.
Blood Disorders Program
Patients with blood disorders, including hemophagocytosis (HLH), hemophilia, clotting disorders, and other disorders of red cells, white cells, and platelets (including ITP), receive exceptional, highly collaborative care from clinical experts in their disease states. Applying the latest advancements in treatment and research, our patients receive the most advanced care available. Our Hemophilia Treatment Center is a federal-designated center that serves patients of all ages.
Sickle Cell Program
Patients with sickle cell disease often face a lifetime of hospital visits. Here, they receive advanced, multidisciplinary treatment and compassionate care from a personal team of experts with whom they build strong and supportive relationships.
Surgical Oncology Program
Our surgical oncologists are fellowship-trained and skilled at working within a multidisciplinary team of expert specialists. Together, they develop a treatment plan that will be most effective for each patient and based on the latest research and use of state-of-the-art surgical procedures.
Radiation Oncology Program
Our integrative treatment approach takes great care in maximizing radiation effects on tumors, while carefully working to minimize radiation to the rest of the body. We are the only program in the Washington, D.C., area to offer access to all of the latest cutting-edge treatment options for pediatric patients, including conventional radiation therapy,
CyberKnife ®
,
ZAP-X ®
, and
proton therapy
.
Long-Term Survivor Program

Our Long-Term Survivor Program follows cancer patients who have completed therapy. Care includes a comprehensive evaluation of the patient's physical health, academic and social development, coping skills, and even addresses financial and insurance concerns. Our team also provides basic patient education about diagnosis, treatment, and potential risks for late-effects from treatment. We have found integrative therapies very helpful for cancer survivors.
Adolescent and Young Adult Cancer Program

Our Adolescent and Young Adult Cancer program fosters a gradual shift of responsibility for a young person's health from parents to self. The program provides access to clinical trials and clinical trial education, as well as integrative medicine services, allowing patients to discuss the risk and benefits of alternative and complementary approaches to their care. Initial evaluations include considerations for all current and future life stages for all patients. We make it easy for patients to access other specialized services including physical therapists, occupational therapists, nutritionists, genetic counselors, and palliative care specialists. To further assure their well-being, we assess psychosocial needs often throughout the patient journey.
Integrative Medicine Programs

Successful outcomes rest on more than just medical treatment. Our program offers a range of integrative medicine and supportive services, from major components to little but appreciated touches, so we may use less medication to treat the side effects of cancer, blood disorders, or clotting disorders. These services include:
Nutritional guidance
Mind-body medicine, including relaxation, meditation, guided imagery, biofeedback, and physical exercise, among other practices
Yoga, massage, and acupuncture
Nutraceutical and dietary supplement evaluation
Psychosocial Programs

Providing social and emotional resources is central to meeting all of our patients where their needs lie. Through our program, patients and their families have access to a variety of specialists providing multidisciplinary care to address these critical areas.
Child Life program: Our certified child life specialists and organizations like Hope for Henry provide therapeutic play and recreational activities to support children and families as they cope with illness, hospitalization, and treatment.
Social work: An integral part of the health care team, our licensed clinical social workers help patients and their families cope with the emotional, mental, and social challenges resulting from their diagnosis.
Back to school (or work) transition services: Team members are available to visit the classroom and work with the parents and school in advocating for IEPs and 504 educational plans, as needed by the child. Similarly, as a young adult returns to the workforce, our team is ready to support their transition in any way needed.
Art therapy: The Georgetown Lombardi Arts and Humanities Program (AHP) promotes care for our patients, family members, and the community through its programs of music, expressive writing, dance, and visual arts—including the nationally recognized Tracy's Kids Art Therapy.
Child psychology and neuropsychology: Our psycho-oncology program provides inpatient and outpatient psychological and psychiatric treatments and consultations to help address mental well-being.
Physical, occupational, and speech therapies: Rehabilitation helps our patients with challenges such as pain, fatigue, difficulty speaking or swallowing, or other quality-of-life issues. We help patients access these services through the MedStar National Rehabilitation Network.
Conditions and treatments
Childhood and adolescent cancers:
---
Treatments:
Ask a doctor videos
Cancer in Children and Young Adults: Ask Dr. Jeff Toretsky

Sickle Cell Disease: Ask Dr. Susmita Sarangi

Clotting Disorders: Ask Dr. Gary Kupfer

Pediatric, Adolescent, and Young Adult Hematology and Oncology: Ask Dr. Tara Suntum

Pediatric, Adolescent, and Young Adult Hematology and Oncology: Ask Dr. Caileigh Pudela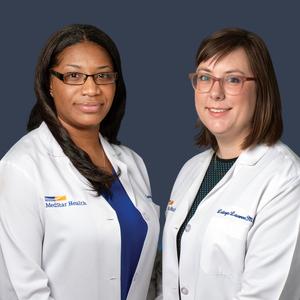 If you or your child are facing a new cancer or bleeding disorder diagnosis, or if you've been fighting for a while, our team is here to support you.