Chemotherapy | MedStar Health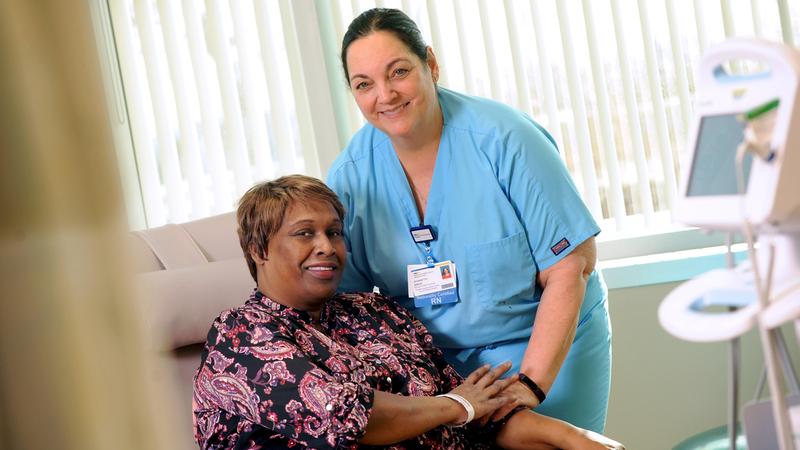 What is chemotherapy?
Chemotherapy are powerful drugs to kill cancer cells. These drugs can be administered in several ways including:
Injections
Intravenously (IV into the veins)
Pills
Injections into the fluid that surrounds the spinal cord or brain.
Unlike surgery or radiation therapy, which targets a specific body area, chemotherapy is considered a systemic treatment because the medicine travels into the entire body. Depending on your situation, chemotherapy can be used for:
Eliminating cancer: primary, or even the sole, treatment for cancer.
Supporting other treatments: shrink a tumor before radiation or surgery or after other treatments to kill any remaining cancer cells.
Minimizing cancer: keep cancer from spreading to other parts of the body.
Palliative treatment: relieve symptoms of cancer when the cancer is too advanced to be cured.
As with any treatment, you and your doctor will discuss the best course of action for you, where you will receive chemotherapy, and for how long. You should also know that MedStar Health is staffed with certified chemotherapy nurses and volunteers who can explain many of the parts of chemotherapy treatment.
Our approach
Eliminating cancer while maximizing your quality of life
At MedStar Health, our medical oncologists work closely with the rest of the cancer team—surgeons, radiation oncologists, nurse navigators, and others who are dedicated to finding the best ways to treat you, both physically and emotionally. When chemotherapy drugs are recommended to treat cancer, we work closely with each patient to design a plan that involves the right drugs on the right schedule in the most effective doses. Our goal is to kill cancer cells and proactively manage any potential side effects.
Convenient outpatient chemotherapy
Often, instead of needing to be hospitalized for cancer treatment (known as inpatient treatment), you can come to the hospital, receive your treatment, and leave that same day. This is called outpatient treatment.
Outpatient treatment occurs in our infusion centers, which are cancer treatment facilities located in a community environment. Each time you arrive, our nurses will weigh and measure you—your dose of medication is based on your weight and height. Our pharmacists prepare your amount carefully, and our chemotherapy-certified nurses administer the dosage. The staff will monitor you closely during treatment because your immune system is especially sensitive during this time.
MedStar Health outpatient chemotherapy centers provide:
Multidisciplinary teams of oncologists
Consultations and second opinions
Cancer treatments focused on individual needs
Outstanding clinical trials program
Patient and family support services
Cancer support groups
Compassionate, oncology certified nursing teams
Convenient locations with easy access and parking
Flexible scheduling
Private and relaxing environment

Please note: Not every patient can receive outpatient treatment at an infusion center. Depending on the type of chemotherapy you need, your doctor may recommend other alternatives.
How it is used
Several chemotherapy drugs exist, and our medical oncologists work with you to determine the best treatment. Generally, you receive chemotherapy intravenously (through your veins), but sometimes you can also take a pill.
There are three potential applications of chemotherapy during treatment:
Neoadjuvant: Neoadjuvant chemotherapy is given before surgery. Your team of doctors may recommend a neoadjuvant approach for several possible reasons.

Provide more options: Your surgeon may recommend shrinking the tumor before surgery to make you a candidate for tissue-sparing surgery (e.g., lumpectomy instead of mastectomy for breast cancer).
Make the tumor operable: In some instances, the tumor involves the skin or the underlying chest muscles. The chemotherapy may shrink the tumor or improve the skin, making you a candidate for surgery.
See if the tumor will respond: We track how the tumor reacts to different chemotherapy agents or other drugs, allowing a more individualized or tailored approach to treatment. This may also involve clinical trials of new drugs or approaches to treatment.

Adjuvant: Adjuvant chemotherapy is given after surgery. It is designed to prevent cancer from returning, particularly in other parts of your body.
Metastatic Therapy: When breast cancer cells have spread outside the breast, we may recommend chemotherapy treatment to help slow the progression of cancer or ease some of the symptoms associated with the cancer.
Side effects of chemotherapy
While chemotherapy kills cancer cells, it can also affect healthy cells in your body and cause various side effects. Fortunately, with new medications, these complications are now much better controlled. Your medical oncologist will discuss the side effects of your specific type of chemotherapy.
Depending on the kind of drug you are taking, side effects may include:
Anemia
Dry mouth, mouth sores, or swelling in mouth
Hair loss
Higher risk of infection
Fatigue
Excessive bleeding
Pain from nerve damage
Poor appetite and weight loss
Upset stomach, vomiting, and diarrhea
Most of these side effects disappear with time. Remember that the side effects you experience depend on the type of cancer, the type of drugs used, and your unique health and other circumstances. Managing your side effects is a top priority at MedStar Health. Your healthcare team will discuss how to manage side effects to maintain a high quality of life.
H
ow long do chemotherapy side effects last?
It's normal to have questions about chemotherapy and side effects. However, it's important to know that not everyone experiences side effects from chemotherapy, and often, they're not as unpleasant as you expect.
Each chemotherapy drug is different, and everyone responds differently to treatment. Some side effects of chemotherapy will disappear quickly, while others may linger for months or years. At MedStar Health, we help manage these "late effects" through comprehensive rehabilitation services even after your cancer is gone.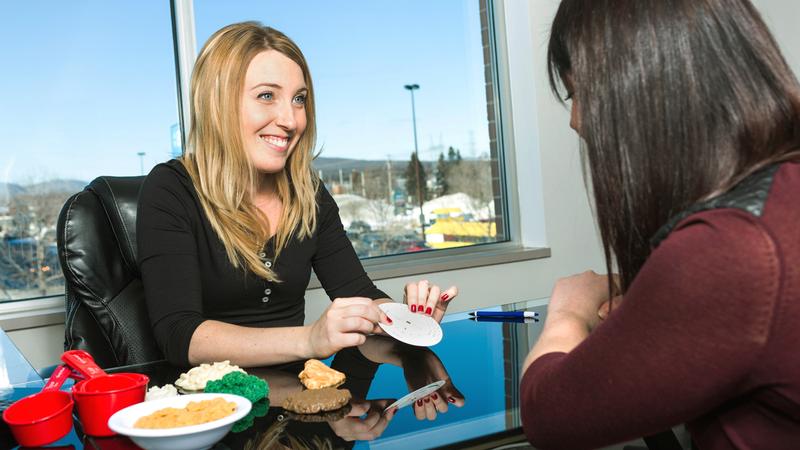 Tips to prevent weight loss
When starting chemotherapy, it is important to prevent weight loss and muscle wasting. Weight loss and inadequate dietary intake can lead to a decrease in your daily activities, increase fatigue and strain with simple tasks. Below are some ways to prevent weight loss during chemotherapy:
Eat a lot of protein: Proteins are important to help build your cells and maintain your strength and energy. Make sure to have a protein-rich food at each meal. Your protein can come from meats, poultry, fish, nuts, seeds, cheeses, dairy products, soy foods, legumes, and beans.
Consume calories: Eating enough calories is important to fuel your body to prevent weight loss. If your appetite is low, try eating small frequent meals. Have a snack every hour and include higher calorie or higher fat foods to get extra energy.
Stay hydrated: It is important to get plenty of water during treatment, especially if you aren't eating very well, or if you are having difficulties with side effects like vomiting or diarrhea. Try to drink at least six to eight cups per day.
What to expect
Your care team consists of various specialists with expertise in different disciplines. This multidisciplinary team works together to determine the best treatment plan for you based on your pathology, diagnostic imaging, medical history, and personal preferences. If chemotherapy is recommended to treat cancer, you'll meet with a medical oncologist to discuss your options, potential side effects, and how your care team will help you navigate those side effects. We encourage you to ask questions and voice any concerns. You can also contact your nurse navigator--a dedicated resource to help guide your journey through treatment.
We aim to treat you as a person, not just your cancer. That's why we offer patient and family support services, including nutritionists, counselors, support groups, physical therapy, and more during and after treatment.
Looking for expert cancer care?
With multiple locations throughout the region, patients have access to many of the nation's renowned cancer specialists offering high quality care, second opinions and a chance for better outcomes close to where they live and work. Georgetown Lombardi Comprehensive Cancer, one of the nation's comprehensive cancer centers designated by the National Cancer Institute (NCI), serves as the research engine allowing patients access to clinical trials that often lead to breakthroughs in cancer care.
Research and clinical trials
Research
As the clinical partner of Georgetown Lombardi Comprehensive Cancer Center, one of only 51 National Cancer Institute (NCI)-designated comprehensive cancer centers in the country, we regularly investigate new and better ways to treat cancer using chemotherapy and other modalities.
Clinical trials
Clinical trials offer innovative ways to treat cancer using new or updated treatment options that may not be widely available. New chemotherapy drugs and guidelines emerge from clinical trials, which we offer to patients who would benefit.
Patient stories
Air Force Veteran Shares Her Breast Cancer Story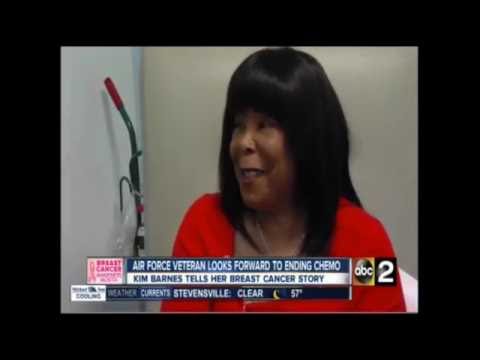 Kim Barnes is an air force veteran battling breast cancer for a second time with her "battle buddy," chemotherapy. Watch her story and hear from Shweta Kurian, MD, how the strength of Kim's mind has helped her overcome.
Patient resources
Blog articles
Videos