Understanding immunotherapy
MedStar Health: A National Leader in Immunotherapy
In the last 10 years, immunotherapy has emerged as an important and exciting way of treating many cancers. Our researchers and physicians are leading the way in developing these innovative therapies that are bringing new hope to cancer patients. Our research partner, Georgetown Lombardi Comprehensive Cancer Center, the only comprehensive cancer center designated by the National Cancer Institute in Washington, D.C., is a national leader in conducting clinical trials to answer the many questions about how best to use these treatments and improve outcomes for patients.
The progress in immunotherapy results from research that has deepened the understanding of the immune system and is translated into new treatment options for patients across MedStar Health.
If you or someone you love has been diagnosed with cancer, this information will help you understand how immunotherapy works and determine if this approach might be a potential treatment option for you.
What is immunotherapy?
Immunotherapy means using the body's own natural defenses to identify, attack and kill cancer cells. While there are many approaches to immunotherapy, they all involve harnessing the body's own immune system to treat cancer.
This sounds simple, but the relationship between cancers and the immune system is very complex. Many cancers develop ways of hiding from the immune system or turning it off. To be successful, immunotherapy requires an understanding of how cancers evade the immune response and how that response can be activated or enhanced.
How immunotherapy works
There are two basic ways in which the immune system can attack cancers.
Agents that boost the overall immune response
Agents that enable the immune system to recognize and fight the tumor
The most common immunotherapy drugs today are those that help the immune system recognize and fight the cancer. Cancers work by deactivating the normal immune response. One important group of immunotherapy agents is "checkpoint inhibitors." These drugs block the cancer's ability to "put the brakes on the immune system." This allows the T-cells and other components of the immune system to attack cancers and destroy tumors.
There are many other types of immunotherapy and clinical trials are ongoing. These include:
Cancer vaccines engineered to attack cancers
Radioimmunotherapy in which specially designed antibodies are combined with a radioactive substance targeted to the cancer cells
Adoptive T-cell therapies in which cells are removed from a person's tumor, reengineered and then reinjected back into the patient
A patient's perspective
Watch some of our patient's tell their story about Immunotherapy.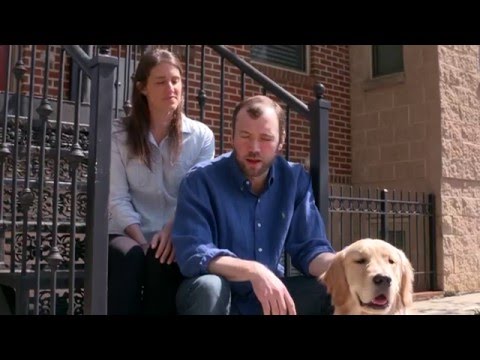 Promising results for many cancers
There are an increasing number of cancers in which immunotherapy is being studied. Early successes were with people who have advanced melanoma. Patients with this type of skin cancer have responded well to immunotherapy and have often seen a complete disappearance of their tumors and responses that last for years. Non-small cell lung cancer and cancers of the prostate, thymus, breast, kidney (renal cell), bladder, brain, blood, ovaries, leukemia, and lymphomas have all demonstrated promise, but are still being investigated. Clinical studies are also underway to determine if immunotherapy is effective for many other types of cancer.
While some people have responded well to immunotherapy, the overall response rate remains in the 20-30 percent range. One very important goal of research is to find ways to predict who will respond, and to develop new approaches that increase the response rate, so that every patient has the opportunity to benefit from these therapies.
Side effects of immunotherapy
All cancer treatments have side effects, but the side effects of immunotherapy are different from those experienced by people using traditional therapies. Immunotherapy side effects result from the immune system attacking normal cells as well as cancer cells. For many people, these side effects are relatively minor or temporary. These include:
Fever or flu-like symptoms
Rashes
Fatigue
Thyroid problems
Problems with other endocrine glands
Colitis — an inflammation of the digestive system that can cause pain or diarrhea
In some instances, these problems can be serious — but they can almost all be treated effectively. If a patient experiences side effects, they do not have to stop taking immunotherapy.
Because immunotherapy is still a new approach, little is known about the long-term side effects of taking these agents, but research is underway to help doctors and patients decide when to stop treatment and what problems might result from taking immunotherapy for long periods of time.
A team approach
Cancer is a complicated group of diseases, and the best cancer treatment requires a team of experienced experts who specialize in specific cancer types. For patients receiving immunotherapy, that team needs to work closely together to make optimal treatment decisions, evaluate the results of the therapy, and manage any side effects that occur.
MedStar Health brings a full team of experts to every patient receiving immunotherapy. The multidisciplinary team of specialists combines their skill and experience to develop individual treatment plans and to provide a full spectrum of physical and emotional support to patients and families.
Is immunotherapy for me?
Right now, immunotherapy is most often used to treat cancers that are diagnosed at an advanced stage or have spread to other places in the body after primary treatment. There is no simple formula for knowing whether immunotherapy is right for you. It depends on the kind of cancer you have, its stage, previous treatments you have had, and other factors such as your overall health. Not everyone responds to immunotherapy. One of the most important areas of research is finding ways to understand why some patients respond well and others do not — and bring the benefits of immunotherapy to every patient.
There are currently FDA-approved immunotherapy treatments for melanoma, lung cancer, kidney cancer, multiple myeloma, bladder cancer, stomach cancer, Hodgkin-lymphoma, and acute lymphocytic leukemia. The pace of immunotherapy research is very rapid. There are hundreds of clinical trials underway studying immunotherapy in many different kinds of cancer.
Is immunotherapy a cure?
For patients who respond to immunotherapy, the benefits are real and, in many cases, remarkable. People with different kinds of advanced cancers are experiencing remissions that last for months or years, and in some instances, appear to be cured. Some people's cancers disappear entirely. Others have long periods of time in which their tumors do not grow or progress. These durable responses are one of the things that make doctors and researchers excited about immunotherapy.
As researchers learn more about the immune system, doctors will have additional therapies to offer patients and will be able to better identify cancer patients who will benefit from immunotherapy.
An expert's perspective
Deputy Director of the Georgetown Lombardi Comprehensive Cancer Center, is one of the nation's top experts on immunotherapy for the treatment of melanoma and kidney cancer.
"We have so many new options for our melanoma and kidney cancer patients. We are seeing some remarkable results, even cures for people with very advanced disease, but there is still a lot we need to investigate through clinical trials. These therapies are really changing how we think about cancer, and how we as cancer specialists work together.
It is very satisfying to see these treatments working so well in some of our patients. With combination therapies, we're getting over half of our advanced melanoma patients, for example, back to their lives, which wasn't possible even a few years ago — but we have to do the studies that will make the benefits of immunotherapy available to more patients."
Expert oncology care
Getting the care you need starts with seeing one of our oncologists.
Additional information
Awards & Recognitions
Lombardi Comprehensive Cancer Center is the only National Cancer Institute (NCI)-designated comprehensive cancer center in the Washington, D.C., region.
National Accreditation from the Commission on Cancer of the American College of Surgeons at most of our MedStar Health cancer centers
Clinical Trials
We are pleased to offer you access to our clinical trials at hospitals throughout MedStar Health. Learn more about clinical trials currently available.