Pediatrics Residency Program
The MedStar Health - Georgetown University Hospital Residency Program in Pediatrics
Welcome to the pediatric residency program at MedStar Health – Georgetown University Hospital. We are a diverse training program centered around 5 training sites in the Washington metropolitan area covering the complete spectrum of pediatric primary, secondary and tertiary care. We are fortunate to be based in the nation's capital, which provides a fascinating multiethnic and multinational patient population as well as a stimulating environment for life at and after work. Learning experiences at Georgetown will take you to communities facing barriers to health equity, as well as the leafy suburbs surrounding the Capitol. You will find a working and learning environment that is built on mutual support, mentoring and friendship.
A Message from Our Program Director:
Welcome to the pediatric residency program at MedStar Georgetown University Hospital. Here you'll find the academic rigor of one of the oldest universities in the country, the mentoring of a faculty with national and international reputation, the global flair of the nation's capitol, and the camaraderie and atmosphere of a smaller program, where each individual resident matters. Our program prepares residents for careers across the spectrum of pediatric practice, from public health and community advocacy, to private practice, subspecialty fellowship, and international health ventures across the globe. We have selected training sites that provide residents with learning experiences ranging from academic tertiary care centers to community hospitals, from the National Institute of Health to our outreach programs in the underserved communities of Washington, D.C. Our patient population includes children from all walks of life, from the inner city to the leafy suburbs of the Metropolitan area, from immigrant populations to the families of international embassies and global organizations residing in the nation's capital. At Georgetown each resident finds personal mentoring, friendship and support on the way to their future career. Thank you for your interest in our program and we look forward to meeting with you during the interview process.
Kirsten B. Hawkins, MD, MPH, FAAP, FSAHM
Associate Professor of Clinical Pediatrics
Director, Residency Program
Why train here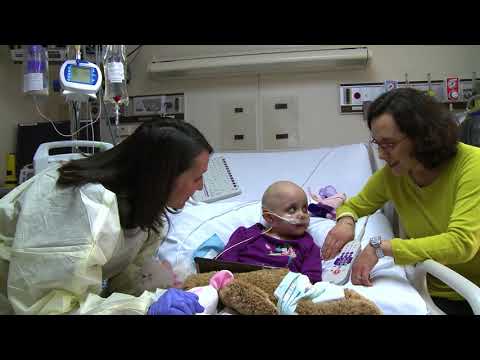 Residents completing our program are successful in a broad range of professional careers. The balance between residents pursuing further training in premiere fellowship programs around the country and those continuing their careers in one of many outstanding practice opportunities around the metropolitan area is about even. Residents enjoy the help of individual faculty mentors to shape and foster their careers.
Resident Wellness
Fatigue Management
We want you to be safe. If you even have the thought that you might be too tired to drive, consider any other option!
Take a nap in a call room.
Take an Uber home and back to work and submit a receipt to the GME office. Your receipt should be submitted to the GME office to process your reimbursement.
Family Emergency? We Have You Covered!
Care.com credit. MedStar Health has paired with care.com to offer employees subsidized credits for house-staff. These benefits include child care, pet care, as well as elder care.
Having a Problem? We are Here.
Employee Assistance Program. Professional counseling is available for personal or health problems including: stress, illnesses and legal problems. You may contact Business Health Services at 1-866-765- 3277, 24 hours a day, seven days a week.
Additional Resources
MedStar Health has many different resources for our providers and GME staff. Click here to find out more about what we offer our team!
Curriculum
Our Training Program
Our training program balances a broad variety of inpatient and outpatient experiences providing residents with increasing levels of responsibility and independence. While we offer a comprehensive portfolio of learning experiences we additionally encourage residents to make choices that foster their individual career paths.
All residents are given protected time to engage in scholarly projects along any one of five longitudinal tracks. Residents choose in their first year between Clinical Research, Medical Education, Patient Safety/Quality Improvement, Community Pediatrics/ Advocacy and the Global Health Track. At the end of the third year residents present their scholarly findings at the Annual Pediatric Resident Research Day and are invited to submit to regional, national and international meetings as well.
Teaching rounds are conducted daily by dedicated teaching faculty on all services, and resident–to-patient ratios are kept between 1:5 and 1:10 in order to optimize resident education. In accordance with ACGME regulations, a work system has been structured to provide residents with a desirable balance between clinical experiences and personal time. As a result residents will only spend 4 weeks on night float in each year.
Sample Schedule
PL-1
General Inpatient at MedStar Georgetown (2 Blocks)
General Inpatient at Inova Fairfax Hospital (1 Block)
NICU at MedStar Georgetown (1 Block)
GI/Transplant at MedStar Georgetown (1 Block)
Community Pediatrics and Advocacy (1 Block)
Well Baby Nursery at Virginia Hospital Center (1 Block)
Hematology-Oncology at Inova Fairfax (1 Block)
Adolescent Medicine at MedStar Georgetown (1 Block)
Development at MedStar Georgetown (1 Block)
Elective (1 Block)
Sedation Rotation at MedStar Georgetown (1/2 Block)
Individualized Learning Curriculum (1/2 Block)
Vacation (2 half block periods)
PL-2
NICU at MedStar Georgetown (2 Blocks)
Community Hospitalist Rotation at Virginia Hospital Center (1 Block)
Community Hospitalist Night Rotation at Virginia Hospital Center (2 half blocks)
PICU at MedStar Georgetown (1 Block)
GI/Transplant Senior at MedStar Georgetown (1 Block)
Ambulatory Rotation at MedStar Georgetown (1 Block)
Emergency Medicine at Inova Fairfax Hospital (1 Block)
Cardiology/Renal at Children's National Hospital (1 Block)
Individualized Learning Curriculum (2 Blocks)
Call Free Elective (1 Block)
Vacation (2 half block periods)
PL-3
PICU Senior at MedStar Georgetown (1 Block)
General Inpatient Senior at MedStar Georgetown (2 Blocks)
Emergency Medicine at Shady Grove Hospital (2 Blocks)
Child/Adolescent Psychiatry at MedStar Georgetown (1 Block)
Cover-Teach at MedStar Georgetown (1 Block)
Acute Care Clinic at MedStar Georgetown (1 Block)
Individualized Learning Curriculum (3 Blocks)
Call Free Elective (1 Block)
Vacation (2 half block periods)
Annual Stipend Scale for Fiscal Year 2024
PGY-1 $68,000.00
PGY-2 $71,000.00
PGY-3 $73,000.00
PGY-4 $75,500.00
Vacation
Residents are allotted 4 weeks total vacation per academic year, divided into two 2-week blocks. In addition, residents are given a six-day break during the December-January holiday period.
Family Leave
It is the policy of the Graduate Medical Education Committee to allow leave for maternity, paternity, adoption, illness of a close relative that requires the resident's care, or illness of the resident. Residents may be granted up to 12 calendar weeks of leave during a 12-month period for certain family and medical reasons. The Program Director will determine if and how time will need to be made up in order to fulfill the specialty board certification and requirements.
Paid Courses
Registration is paid for all PL-1s to be certified in PALS (Pediatric Advanced Life Support) and the Neonatal Resuscitation Program, and to recertify as required during residency. We also offer a full Board Review Course or money to be applied to self study to all graduating residents at the end of your third year paid by our program.
Food
Residents are issued a Meal Card at the beginning of residency. GME will deposit money depending on the number of overnight calls. Hospital also provides coffee, light refreshments and dinners in the Resident Lounge.
Insurance
Medical insurance coverage is provided to residents and their family members by MedStar Health. The health insurance plan provides basic coverage with different up-grade options at an additional cost and a prescription drug card program. Vision and dental insurance premiums are offered for residents and their family members at additional cost. Life and disability insurance are also provided. Malpractice coverage is provided by the program for all residents.

Computer and Library Services
Computers for resident use and education are in the resident lounge and in all clinical care areas. Free literature searches are available to all residents at the hospital and through the School of Medicine libraries, which each subscribe to an enormous range of journals and other electronic services for clinical use.


Membership
Resident memberships for the national and DC chapter of the American Academy of Pediatrics are paid. This includes access to the AAP educational website, Pedialink (www.pedialink.org). Each year several free courses are made available to residents at this site. Residents also receive several pediatric journals, including Pediatrics and Pediatrics in Review free of charge.
Miscellaneous
MedStar Benefits Hub- discount at retailers, on movie tickets, local sports tickets and more.
Text pagers are provided to all residents.
Three lab coats provided plus access to the scrub machines.
Photocopying and faxing privileges are available in the Medical Education office.
The resident lounge includes a kitchen with a refrigerator, microwave oven and a coffee machine, as well as a television and computer workstations.
Residents park for free.
DC, MD and VA medical training licenses, required by the state during residency, are provided by the program.
Care.com benefit–MedStar provides multiple outlets for family care options, including pets!
Rotations
Required Rotations:
Interns spend one month in the newborn nursery at Virginia Hospital Center to learn about care of the well baby in the first few days of life. With the supervision of a second year resident and a hospitalist they admit and discharge newborns in the nursery and learn resuscitation skills at deliveries. All interns take NRP during intern orientation.

Each year residents rotate in our Level 4 NICU. Our NICU has a mixture of high acuity neonates and those working on feeding and growing. We care for babies born at MedStar Georgetown and receive transfers from all over the metropolitan area. MedStar Georgetown has the most advanced Neonatal and Perinatal Transport Service in the region—capable of transporting critically ill infants and pregnant mothers 24 hours a day, seven days a week via ground including high-frequency jet ventilator, inhaled nitric oxide, and whole body cooling as well as air mobile NICU.

Residents rotate through our general inpatient services during their intern year and return in the third year as the team senior.

Our first year residents spend one block on the inpatient Heme/Onc service and general wards at Inova Fairfax Hospital.

Our sedation service is run by our PICU attendings and provides sedation for a variety of procedures from scopes to central line placements. The resident rotating on this service will learn the basics of sedation, monitoring, and airway management.

During the community pediatrics rotation interns rotate on the Kids Mobile Medical Clinic and at two high-school based health centers located in underserved communities throughout DC. In addition to teaching the fundamentals of primary community care, our Community Pediatrics medical education program offers learners the opportunity to engage in experiential community experiences with partner community service providers such as D.C. Child and Family Services Agency, Joyful Markets, and WIC.

During the intern year, residents rotate alongside our Developmental Pediatrics team with opportunities to see patients in the clinic and do developmental assessments in the NICU. Residents go to two different schools in the community serving children and adolescents with developmental disabilities. Residents see autism evaluations and participate in neuropsychological testing with a community neuropsychologist.

During this outpatient rotation, residents rotate with several adolescent trained providers within our Tenleytown clinic. They also rotate at Georgetown University's student health center, the family planning clinic at MedStar Washington Hospital Center and at the DC Department of Health's Health and Wellness Clinic.

Residents spend one month in both first and second years caring for patients on the inpatient GI transplant service. They care for transplant patients in the pre and postoperative period and for any transplant related illnesses. The Transplant Center for Children at MedStar Georgetown University Hospital is one of the nation's largest GI transplant programs.

Residents rotate in our PICU during second and third year directly under the supervision of critical care intensivists. There are no fellows at our program so residents are the first line decision makers overnight. The Pediatric Intensive Care Unit at MedStar Georgetown University Hospital is a multidisciplinary unit that provides care for critically-ill children who are age 22 or younger. The unit is supported by the full spectrum of medical and surgical services available at MedStar Georgetown University Hospital. We provide the highest level of care to critically ill medical and surgical patients including high-frequency oscillatory ventilation, continuous veno-venous hemofiltration, and nitric oxide inhalation. A team of experienced pediatric intensivists supervises the care of all patients. Our services also include care for patients undergoing pediatric liver and bowel transplant, as well as pediatric epilepsy surgery.

Our residents spend one month during second year rotating through the inpatient Cardiology/Renal Service at Children's National Hospital. Residents attend Cardiology clinics on half days each week.

Second year residents cover the small inpatient service and emergency room consults at Virginia Hospital Center. They oversee the intern in the newborn nursery.

Residents have three months of emergency room experiences in dedicated pediatric emergency departments at Inova Fairfax ED and at Shady Grove Adventist Hospital.

Residents see sick visits during their second and third years. The second year residents spend afternoons rotating with different ambulatory services, such as nutrition and dentistry. Third year residents on this rotation take home calls overnight.

During the third year, residents work with our pediatric psychiatry attendings and fellows to see inpatient psychiatry consults and attend outpatient clinics.

Our heme/onc team cares for patients of all ages with a focus on adolescent and young adult oncology care. Residents on this service cover the inpatient service and have opportunities to spend time in heme/onc clinic and participate in lumbar punctures and bone marrow biopsies.

Application Information
Hello applicants! We hope you have enjoyed perusing our website. Please click on the following links below to learn more about the logistics of our program's application process, as well as how to apply. We look forward to meeting you on your interview day!
We schedule virtual interviews beginning in November via Zoom on Tuesdays and Fridays.
All applications for the residency program are accepted through the Electronic Residency Application Service (ERAS). No other form of application is accepted.
Our Application Deadline is December 1.
We require the completed ERAS application, which includes:
Personal Statement
CV
Dean's Letter
Three Letters of Recommendation (a Chair's letter is not required)
Medical School Transcript
USMLE Scores/Comlex Scores
ECFMG certification
We sponsor the J-1 visa only
Diversity, Equity and Inclusion in the recruitment process
We use a Holistic Review Framework drawn from the AAMC's Roadmap to Diversity document, as we feel that is the gold standard for increasing diversity in our program and creating a sense of inclusion and equity in our recruitment process. It is also essential in maintaining an inclusive culture for trainees once they join our program and ensuring they have equitable opportunities for advancement and leadership opportunities.
On our review committee we integrate knowledge and skills from training in implicit bias reduction when reviewing letters of recommendation.
We utilize ranking criteria that account for life experience that might make an applicant better prepared to work with the under-served, marginalized communities we serve.
We deliberately develop our criteria for ranking both applications and applicants during and after their interview days BEFORE we review applications and maintain those criteria throughout the recruitment process.
The criteria are specifically chosen to help us determine which applicants will best help us achieve our mission and uphold our values.
Behavioral Interviewing: For the past six years, we have utilized behavioral interviewing to create equity across applicant interviews and to decrease the influence of implicit bias on the questions that individual applicants are asked.
As a committee, we reflect on our process each year and seek to improve it based on the outcome of our recruitment process.


Contact Us
Janice L. Thompson, MHA
Residency Program Administrator
MedStar Georgetown University Hospital
Ground Floor Gorman Building
3800 Reservoir Rd NW
Washington, DC 20007-2113
Tel: (202) 444-8882
Fax: (202) 444-1359
E-mail: janice.l.thompson@gunet.georgetown.edu