Cardiac Surgery | MedStar Health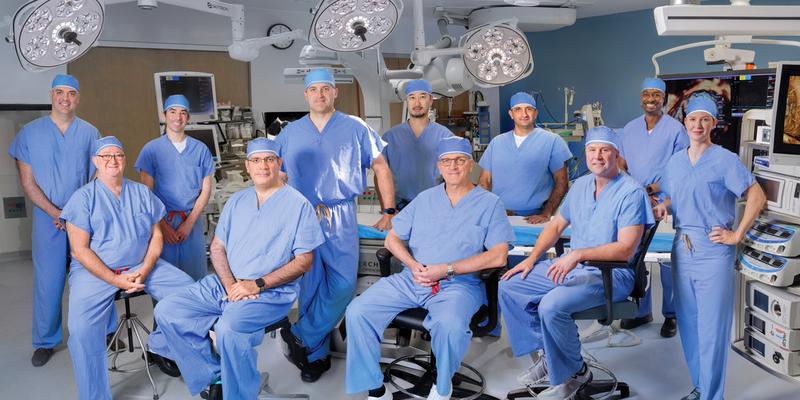 MedStar Health Cardiac Surgeons:
(L to R standing) Aiman Alassar, MD; Jeffrey Cohen, MD; Christian Shults, MD; Yuji Kawano, MD; Gabriele Iacona, MD; Ricardo Quarrie, MD; Rachel Harrison, MD;
(L to R, seated) Ammar Bafi, MD; Keki Balsara, MD; Thomas MacGillivray, MD; and Brian Bethea, MD
Welcome to the Department of Cardiac Surgery at MedStar Health, one of the largest, and most experienced programs in the country. Our surgeons and providers care for patients at MedStar Washington Hospital Center in our nation's capital and MedStar Union Memorial Hospital in Baltimore. We have been a premier destination for patients from the mid-Atlantic region, and nationally for more than half a century. From performing the first heart transplant in the nation's capital to being the first area hospital to provide minimally invasive heart valve surgery, our program has been synonymous with outstanding care and innovation.
Our surgeons offer a wide array of cardiac operations that are tailored to each patient's specific needs – including planned or emergency care for coronary artery disease, heart valve disease, aortic aneurysm, arrhythmias, heart failure as well as less common conditions. We care for patients in a multidisciplinary manner, working with our colleagues to seek out the best possible therapeutic option for each patient, in a compassionate and personalized manner.
As one of the highest volume heart surgery programs in the mid-Atlantic, our experience and expertise translates into outstanding outcomes for our patients. We routinely perform complex operations and successfully take care of patients who were deemed to be inoperable at other places.
Our staff works with the newest surgical techniques and technologies, whenever possible. We are proud of our state-of-the-art facilities that combine the most advanced technology available with expert cardiac surgeons, nurse practitioners, care nurses, and other specialized caregivers. MedStar Washington Hospital Center is consistently ranked as one of the nation's top 50 cardiology and heart surgery programs by U.S. News & World Report.
Innovative treatments
One of the first Heart Centers to offer the Transcatheter Aortic Valve Replacement (TAVR) procedure, serving as early pioneers in the pivotal clinical trials.
Participated in the testing and development of ventricular assist devices (VADs) which are now routinely used to bridge the time before heart transplantation.
Our surgeons developed and perfected off-pump bypass surgery, also known as beating-heart bypass surgery.
What We Treat
Coronary Artery Bypass Surgery
Heart Valve Surgery
Minimally Invasive Heart Surgery
Surgical Treatment for Atrial Fibrillation
Surgical Procedures for Heart Failure
Surgical Treatment for Aortic Aneurysms, Marfan Syndrome and Connective Tissue Disorders
Adult Congenital Heart Surgery
Our hospital and office support team
Cardiac surgery patients interact with a number of healthcare professionals during the course of their hospital stay including:
Anesthesiologists administer the medication and general anesthesia that allow you to sleep during the surgery. The anesthesiologists will also place devices to monitor your vital signs during surgery and administer medication.
Perfusionists operate the heart-lung machine which may be used to support your heart and lungs during your procedure.
Critical Care physicians, nurses and other health professionals are the specially trained clinicians who staff the critical care units.
Cardiac surgery nurse practitioners and physician assistants are advanced practice clinicians who provide patient care in multiple settings.
Cardiac nurses are specially trained nurses who staff the cardiac care units.
Dietitians provide medical nutrition therapy, evaluate and report results.
Therapists provide physical, occupational, and respiratory therapy during the post-operative hospital stay.
Care managers monitor the patient's care during the hospital stay and develop a discharge plan.
Diabetes educators help diabetic patients manage their disease.
Cardiac surgery office staff manage appointments and communication with the cardiac surgeons in the office setting.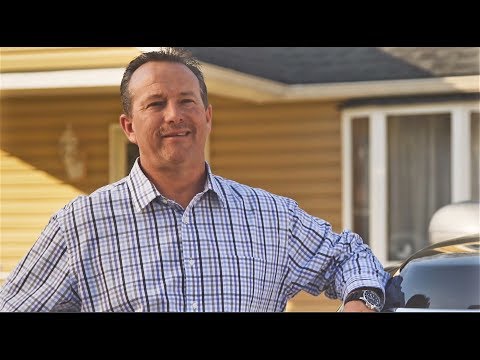 Getting healthy for his family
Jay Bailey had minutes to live when a complex quintuple bypass saved his life. Now he is committed to staying as healthy as possible for his family.
Hear his story.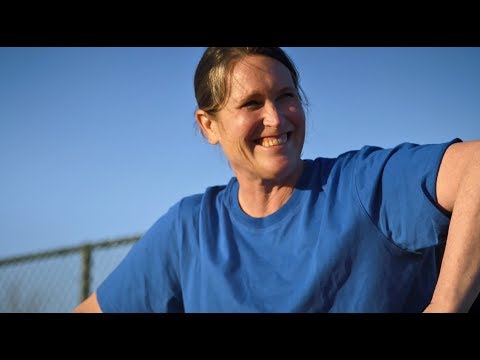 Defusing a ticking time bomb
A former professional athlete, a mom and a coach, Antonia Wolfe was actually a ticking time bomb with a life-threatening aortic aneurysm.
Hear her story
FAQ
Note: These FAQs provide a general overview of the cardiac surgery inpatient hospital experience. Your hospital experience will be dependent on the type of procedure performed and your overall health.
When should I arrive at the hospital?

MedStar Washington Hospital Center
If you are not told what time to arrive at the hospital on the day of your surgery, please call 202-877-7464 for Medstar Washington Hospital Center between 3 and 4p.m. If your surgery is on a Monday, please call the Friday before. If you do not contact anyone, please arrive at the hospital by 5 a.m. on Monday, Wednesday, Thursday, and Friday and 6 a.m. on Tuesday.

MedStar Union Memorial Hospital
If you are scheduled for surgery at 7am, please arrive at 5:30am. If you are scheduled for surgery at 8am, please arrive at 6am. If your surgery is scheduled for a different time, please plan to arrive 2 hours before your scheduled time. For any questions, please contact 410-554-6550.

What are the surgery prep instructions the night before surgery?

MedStar Washington Hospital Center ONLY
The night before surgery use the bowel prep provided to you during your pre-surgery visit. Repeat if necessary, as it is important to have a bowel movement before surgery. To help prevent infections, shower with the Chlorhexidine soap provided during your pre-surgery visit. Do not eat or drink anything after midnight, the night before your surgery.

What are the surgery prep instructions the day of surgery?

Take a shower with soap and water and apply the Chlorhexidine soap from your neck to your toes and leave it on for two minutes before rinsing off. Do not use lotion, powder, perfume, or deodorant. Do not wear contact lens.

What should I bring with me to the hospital?


Leave jewelry, including all rings, watches, money, and other valuables at home. Bring your insurance cards and photo ID. Take only the medications indicated by your provider. Do not bring all of your medication with you since they will be provided to you at the hospital.

What happens the morning of surgery?

If you are arriving the morning of surgery, proceed to the admissions area for Cardiac Surgery. After your registration and processing is complete, you and your family will be directed to the surgical area. After your surgery, you will be cared for the Cardiovascular ICU. Your family may visit your after you have been evaluated by your healthcare team.

Who are the operating room team members?

The cardiac surgeon is the team leader who performs your surgery. The anesthesiologist is the surgical team member who administers the medication and general anesthesia that allow you to sleep during the surgery. The anesthesiologists will also place devices to monitor your vital signs during surgery and administer medication. The circulating nurse is the primary nurse in the operating room. Before your operation, the circulating nurse will interview you and review your chart following specific guidelines developed by the hospital. The cardiac surgeon's primary assistant is the surgical assistant. The scrub nurse, or certified surgical assistant prepares the sterile instruments, equipment and supplies that are needed for your surgery. During the operation, your heart and lungs may be supported by a heart-lung machine. The perfusionist is responsible for this machine.

Will I have a blood transfusion during surgery?

Blood transfusions may be needed to correct a medical condition or to replace blood lost during surgery. Your health team will discuss ways to minimize blood loss during surgery and explain any details regarding blood transfusion.

Where am I taken after surgery?

Immediately after surgery, you will be taken to the Cardiovascular ICU where patients spend a minimum overnight. Your vital signs will be monitored as you wake up from anesthesia. You will have a breathing tube in place, which means you will be unable to speak. As you continue to recover, the breathing tube will be removed, and you will be able to speak. Later in the evening, your nurse will help your sit on the side of the bed, and you will start using your incentive spirometer, as simple device to help you breathe better.

Who are the patient care team members?

Patient care is provided by a team of physicians, nurses, physician assistants, nurse practitioners, dietitians, physical therapists, occupational therapists, care manager, diabetes educator, respiratory therapists, and cardiac rehab specialists. IMOC or Interdisciplinary Model of Care that describes how various members of the healthcare team collaborate to provide care for patients and families to achieve excellent outcomes.

How is pain controlled during my hospital stay?

Pain is your body's normal response to any discomfort or procedure. With today's pain treatments, patients can work with their nurses and doctors before and after any procedure to relieve your pain. Your care team will frequently ask your pain level on a scale of 0-10. Reporting your pain as a number helps the doctors and nurses know how well your treatment in working and whether to make any changes to control your pain.

What happens the days following surgery?

When you are well enough to leave the Cardiovascular ICU, you will be moved to a cardiac surgery patient care unit. Your cardiac surgeon and nurse practitioner will have early morning rounds on all patients. Every morning a team of nurse practitioners, case managers, patient care manager and nurses will round on you to discuss your care plan including barriers to discharge and your anticipated date of discharge. You will be given a detailed overview of your daily hospital activities during your pre-surgical visit.

Can I have visitors during my hospital stary?

Visitors are welcome consistent with COVID 19 guidelines in effect during your hospital stay. There is a phone outside the ICU which will allow you to find out if you can visit your family member. At MedStar Washington Hospital Center, family members and close friends are permitted to visit, two at a time, between 9 a.m. and 9 p.m. At MedStar Union Memorial Hospital, family members and close friends are permitted to visit, two at a time, between 11 a.m. and 8:30 p.m.

What is the hospital discharge plan?

Most patients stay in the hospital three to five days, or up to a week after surgery. The discharge planning begins once you have been transferred to the cardiac care unit. The patient care team will speak to you and your family about your needs at discharge. There are three typical discharge plans: home to family and friends; home with services, such as a visiting nurse, physical and/or occupational therapist; or to a rehabilitation facility.

How long does it take to recover after surgery?

Recovery time is dependent on your specific surgery. It takes about six weeks to recover from most surgeries.

Will I need cardiac rehabilitation after I leave the hospital?

Cardiac rehabilitation begins during your hospital stay. Your care team will advise you about continuing your rehabilitation process after discharge.
Research
From offering patients all the available diagnostic and treatment options, to advancing scientific research, innovation is at the heart of the MedStar Heart & Vascular Institute. Some of our cardiac surgery research highlights include:
First in the World Bolton Relay Pro TEVAR implant for Acute Complicated Type B Dissection.
We were among the first trial sites for the PARTNER I study and every subsequent iteration.
Among the first 5 sites in the world to implant the ALTA valve.
Second site in the world to deliver the Alta valve transfemorally.
One of the first sites in the country, certainly first in the Mid-Atlantic to perform the Convergent Hybrid Ablation procedure.
First in Mid-Atlantic to perform thoracoscopic ablation for IST.
First hospital in the U.S. to insert the HeartWare LVAD device.
Among the first hospitals in the U.S to implant the NuPulse implantable IABP and Impella 5.5 devices.
Among the first group of hospitals to us the Paragonix SherpaPak for harvesting and transportation.
One of the first programs in the Mid-Atlantic to perform the Tendyne implant.
SUMMIT Trial - First in Maryland to implant the Tendyne TMVR (2019). One of only a few sites nationally approved to perform Tendyne in patients.
SITRAL Trial - First in Maryland to perform SITRAL (2019). One of six sites nationally.
COR TRICUSPID ECM Valve Replacement EFS Study - First in mid-Atlantic region to implant this novel tricuspid valve replacement (2020) and our first patient was the 19th implant ever.
ENCIRCLE Trial - First in Maryland for this TMVR platform.
TRILUMINATE Trial - Only site selected in Maryland for this trial.
Evaluating the Intrepid TMVR system for severe mitral regurgitation.
The MedStar Cardiovascular Research Network brings pioneering research in a variety of cardiovascular disease areas to patients throughout the region. Our ongoing collaborations with the National Institutes of Health, the U.S. Food and Drug Administration, the Centers for Medicare & Medicaid Services, and other leading institutions enable our participation in some of the world's most progressive cardiovascular investigations. Current
clinical trials
offer our patients the newest methods of treating heart conditions.