Transitions Neuro Day Treatment Program | Traumatic Brain Injury | MedStar Health
Please Be Advised - In response to the COVID-19 pandemic, the curriculum and structure of the Transitions Neuro Day Treatment Program has temporarily changed, and is different than what is currently advertised on this webpage. To learn how the Transitions Neuro Day Treatment Program currently operates please call Judson Richardson at
202-877-1467.
Learn more about transitions neuro day treatment program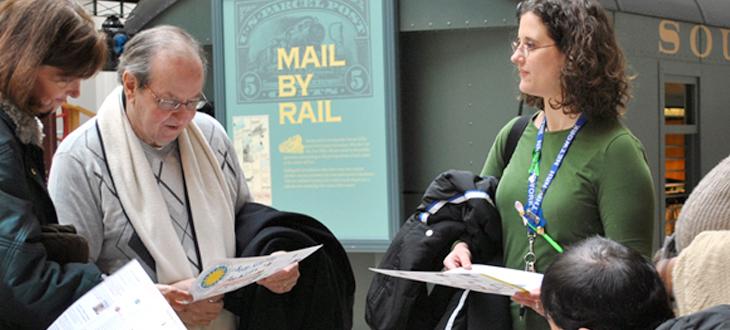 Transitions Neuro Day Treatment Program at MedStar Health National Rehabilitation Network
The Transitions Neuro Day Treatment Program is designed for people who are medically stable and able to live at home, but whose day-to-day lives can be improved through coordinated, structured, intensive outpatient therapy. Our goal is to help people who have had a stroke, traumatic brain injury, or other neurological condition gain more independence, whether it be at home or in the community.
This dynamic program is a highly individualized plan of care that includes both individual and group therapy sessions. These sessions include physical, occupational, and speech therapy, as well as neuropsychology and social work services with a team of seasoned professionals who specialize in brain injury and stroke rehabilitation. We are experts at targeting the physical, cognitive/thinking, and behavioral challenges caused by an acquired brain injury.
Interpreter services are not provided for those with limited English proficiency, but are available for patients who are deaf or hard of hearing.

Typically, there are approximately 15 visits of speech therapy, 16 visits of occupational therapy, and 13 visits of physical therapy, and 8 visits of neuropsychology (2019 data).
What does the program look like?
A patient typically attends the program four to five days per week, each day participating in a half-day of treatments that are coordinated into morning and afternoon "tracks" based on patient therapeutic needs. Individuals may progress from one track to another during their course of treatment within the program. Each daily session is typically 3-4 hours, but can last up to six. The average length of time in the program is 7 weeks, but can range from a few weeks to a few months depending on the patient's needs and progress
To be considered for admission to the program
Review our admission criteria, and if the patient seems to fit, complete the application, and return as directed on the form.

Anyone associated with the patient can initiate a referral, including physicians, case managers, other treatment providers, or family/support persons; however, a physician's orders for PT, OT, Speech, and Neuropsychology services will be needed before the person can be evaluated and treated.
Transition and exit criteria
Goals for each individual patient are established upon admission to the program, and are routinely updated during the patient's episode of care. Patients may be transitioned to various groups and therapies as needed throughout their treatment in the program, based upon individual goals and level of functioning. Patients are discharged from the program when they no longer have group or outing based goals, no longer have goals for at least two therapies, or are no longer making progress towards their goals. In many cases following discharge from the day program, patients may benefit from additional treatment in a traditional outpatient therapy setting. Referrals to outpatient services or other services in the community are provided upon discharge from the Day Program.
Cost of the program
The program works with many insurances and workers' compensation providers. Please contact our Office Coordinator, Claudia Guzman (202-877-1439) for information regarding insurance coverage for our services.
If not covered by insurance, the average cost of the program is $600 per day.
The transitions neuro day treatment team
Jessica Clark, PhD , Neuropsychologist, Co-Director, Transitions Program - 202-877-1915

Judson Richardson, MSW, Social Worker, Co-Director, Transitions Program - 202-877-1467

Emma Nally, MD, Medical Director, Brain Injury Program - 202-877-1627

Claudia Guzman, Office Coordinator-202-877-1439

Marschelle Davis, Office Assistant, 202-877-1440

Jessica Agyeman, Clinic Assistant

Alyssa Bleimeyer, Speech Language Pathologist

Melissa Bressler, Occupational Therapist

Tim McGrath, Occupational Therapist

Bonnie Pancoast, Physical Therapist

Valerie Rucker, Physical Therapist