Lung Cancer Surgery | Washington DC, Maryland, & Virginia | MedStar Health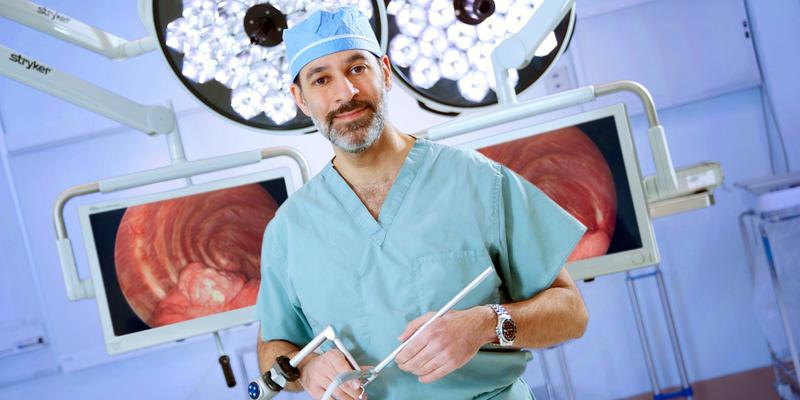 A team of experts with decades of combined surgical experience
At MedStar Health, our thoracic surgeons specialize in lung cancer surgery, and our experience with the latest technology leads to exceptional outcomes for our patients. We strive to remove all of the cancer and preserve your quality of life by using the least invasive techniques, including robotic- and video-assisted surgery, when possible. These minimally invasive procedures require only one or two small incisions, resulting in faster recoveries with less pain than traditional surgery. Our team has successfully performed more of these procedures than anyone in the region.
Many of our thoracic surgeons are recognized as "Top Docs" in the region by Baltimore magazine and the Washingtonian. We also partner with the Georgetown Lombardi Comprehensive Cancer Center, the only National Cancer Institute-designated Comprehensive Cancer Center in Washington, D.C., to deliver the most advanced cancer treatments available.
Our approach
We combine the latest technology with a multidisciplinary approach to detect and treat lung cancer earlier.
Our lung cancer team consists of oncology, pulmonary, radiology, and thoracic experts who continue looking for ways to give our patients a better chance of survival. By working with our colleagues across multiple disciplines, we consider every aspect of our patients' care and design personalized treatment plans that will be most effective for each unique case. Surgery is often recommended for early-stage non-small cell lung cancers, and when it is, our goal is to remove it entirely while preserving healthy tissue. When possible, we use minimally invasive, robotic-assisted surgery techniques to operate with greater precision and shorten your recovery time.
In fact, we were the first in the region to perform robotic-assisted bronchoscopy with same-day surgery to remove a lung tumor. During the combined procedure, we can perform robotic-assisted navigational bronchoscopy to biopsy a lung tumor and perform robotic-assisted thoracic surgery to remove the cancerous tumor while the patient is under the same anesthesia. This limits the chances for cancer to spread and enables our care team to initiate other therapies sooner, if necessary.
Types of lung cancer surgery
Our thoracic surgeons will evaluate the lungs to remove cancer growths, also known as tumors. There are several different options for how we remove lung tissue depending on the type of lung cancer you have and how far it has spread. These include a wedge resection, a segmentectomy, a lobectomy, and a pneumonectomy.
A wedge resection is the removal of the tumor itself that includes some of the surrounding lung tissue or lymph nodes. This is a treatment option considered for early-stage disease, specifically where patients have limited lung function
A segmentectomy is the removal of a section of the lung and significantly more of the lung tissue surrounding both the tumor and the lymph nodes. Some patients may have health problems that prevent a lobectomy, so the surgeon will assess if a segmentectomy is a suitable alternative to preserve lung function
A lobectomy is the removal of one lobe of the lungs. In general, surgeons try to remove as little lung as needed to eliminate the cancer. However, removal of the lymph nodes and draining the tumor is also important to help reduce the chance for recurrence of the cancer. This procedure is the most common surgery performed to treat lung cancer because it removes the entire draining path for tumor cells and gives better assurance that there was not early cancer spread. Those with stage I, stage II, or stage IIIA cancer are potential candidates for a lobectomy. Lungs can function normally with the lobes that remain.
A pneumonectomy is the removal of an entire lung. This is only undertaken when there is no other option for removal of the lung cancer. This usually means that the tumor is very central (right next to the heart) and involves the main blood vessels to the lung.
Robotic-assisted thoracic surgery for lung cancer
Robotic-assisted thoracic surgery is one of the latest minimally invasive surgical techniques used to perform thoracic surgery in the chest, including treating lung cancer. At MedStar Health, we use the da Vinci® Robotic Surgical System, a technology which enables us to operate with exceptional precision thanks to enhanced 3-D visualization of the chest cavity. While other minimally invasive thoracic procedures rely on 2-D images, robotic surgery allows your surgeon to see real-time, detailed images of the operating site better than if they were standing over you.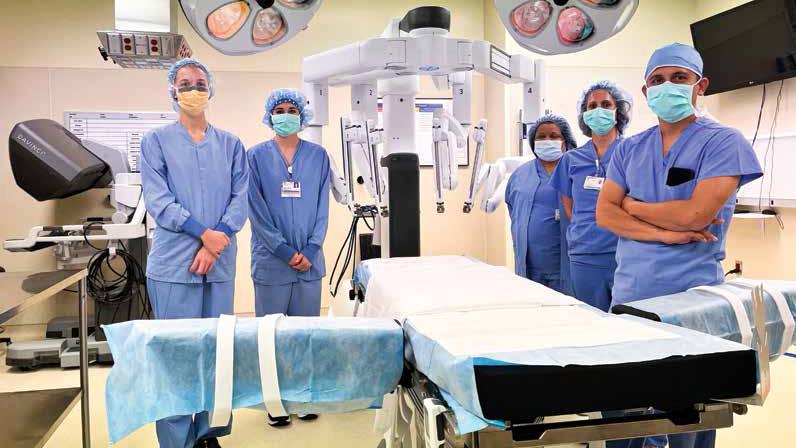 In addition, robotic-assisted surgery also involves enhanced tremor removal to control the amount of movement and specialized endowrist instruments. Studies show that robotic-assisted surgery can improve cancer outcomes, as you can harvest more lymph nodes that help determine staging and, therefore, the most accurate diagnosis possible. This is important for planning personalized treatment that will be most effective for each patient.
Because robotic lung cancer surgery is minimally invasive, patients benefit from:
Smaller incisions and less scarring
Faster recovery and earlier discharge from the hospital
Less pain and improved quality of life
Better clinical outcomes
Our thoracic surgeons have more than 20 years of combined experience in performing complex robotic surgeries, and our expertise leads to exceptional outcomes for our patients.
Video-assisted thoracic surgery (VATS)
Video-Assisted Thoracic Surgery (VATS) is another minimally invasive surgical technique used to diagnose and treat problems in your chest and alleviate symptoms of lung cancer. Robotic-assisted thoracic surgery has replaced VATS in many cases; we still use VATS for various procedures, including biopsy, surgery, or removing excess fluid or air from around the lungs. Since only tiny incisions are needed, healing is fast with minimal pain and complications.
VATS is generally used in non-small cell lung cancer patients with stage I or II cancer and select patients with stage III cancer. Like robotic surgery, VATS offers patients several advantages over traditional approaches, including:
less pain after the operation

a better chance of breathing normally

a better quality of life
Patients who undergo VATS notice greater independence and faster return to their preoperative activity levels than patients who undergo thoracotomy. Ultimately, no matter which surgical approach you choose, it is important to be as active as possible. Be sure to ask your doctor when you can resume normal activities. Returning to an active daily life after surgery is the ultimate goal.
Looking for expert cancer care?
With multiple locations throughout the region, patients have access to many of the nation's renowned cancer specialists offering high quality care, second opinions and a chance for better outcomes close to where they live and work. Georgetown Lombardi Comprehensive Cancer Center, one of the nation's comprehensive cancer centers designated by the National Cancer Institute (NCI), serves as the research engine allowing patients access to clinical trials that often lead to breakthroughs in cancer care.
Patient stories
Woman beats lung cancer with the help of robotic surgery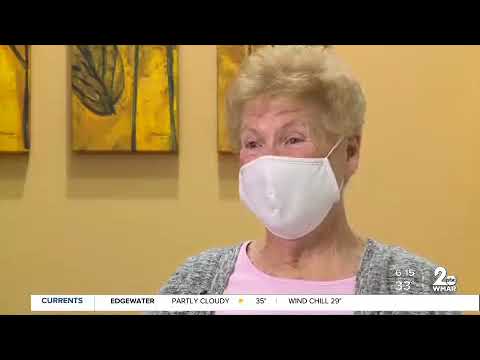 Lung cancer grows silently, so many times cancer has advanced by the time patients experience symptoms. Dr. John Lazar, thoracic surgeon at MedStar Franklin Square Medical Center, explains a minimally-invasive lung cancer treatment option.