Internal Medicine Residency | Baltimore, MD | MedStar Health
The MedStar Health (Baltimore) Residency Program in Internal Medicine
MedStar Health strives to provide the highest quality, compassionate and respectful care for people in Maryland, Virginia, and Washington, D.C.,. Our 30,000 associates and 5,400 affiliated physicians are committed to living our core SPIRIT values—Service, Patient first, Integrity, Respect, Innovation, and Teamwork—no matter where they work across our diverse health system.

Our MedStar Health Internal Medicine Residency program is located in Baltimore, Maryland. Baltimore is a vibrant city with a rich history and an exciting future for growth. Known as Charm City, it is the most populous city in Maryland and we have eclectic neighborhoods, a beautiful harbor front, historic venues with breathtaking architecture, museums to delight all interests as well as an active art and food scene. MedStar Health is the official medical care team to our local professional sports teams - the NFL Baltimore Ravens and the MLB Baltimore Orioles

We are one of the largest internal medicine community programs in the country, with an affiliation to Georgetown University. Baltimore has a diverse patient population and our residents have the opportunity and responsibility to take care of the community at four different hospitals. Our affiliated hospitals, where residents complete their core inpatient, ambulatory and elective rotations are MedStar Franklin Square Hospital, MedStar Union Memorial Hospital, MedStar Harbor Hospital and MedStar Good Samaritan Hospital. Each hospital caters to different geographical regions of Baltimore with their own unique patient population. This allows our residents to learn from a variety of excellent faculty and see a wide breadth of pathology.

Our residents are divided into 3 Firms (Thomas, Stevens, Mulholland) and are on inpatient teams and ICU with residents from the same firm. Each firm also has a full-time chief resident to provide administrative support. While you're in our residency program, your firm will become your work family. Firm members work with each other often and support each other.


Get to know the program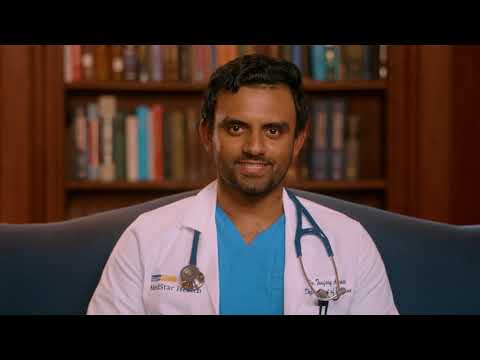 Enjoy a candid look into our program by meeting some of our residents and faculty.
To learn more about residents activity check our Instagram page. To learn about our scholar activity check our twitter account.
Why train here
We are the largest community hospital internal medicine program in the country with a great balance of opportunity and intimacy. We leverage our large size and institutional relationships in Baltimore and the District of Columbia to make sure our residents have every opportunity to be successful in their careers. At the same time, we employ an advisor program to focus on individual career development, allowing residents to feel cared for and part of a great big family.
Here are some of the reasons residents apply to our program:
Top-notch clinical education
Nationally recognized wellbeing program
Extensive research opportunities in Baltimore and D.C.
Community outreach opportunities in Baltimore and D.C.
Opportunities to participate in a system-wide global health track
A dedicate point-of-care ultrasound curriculum and a state-of-the-art simulation center
Curriculum
Our curriculum is designed to train residents in the ACGME's six core competencies, which include patient care, medical knowledge, practice-based learning and improvement, interpersonal and communication skills, professionalism, and systems-based practice. Our residents will achieve these competencies through a variety of rotations on the inpatient general medicine floor, intensive care unit, ambulatory clinic and electives.
We run on a 6+2 ambulatory model. The academic year is divided into six 8-week sections. The '6' designates the spent on the wards, in the ICU, in the ED, or on electives. The '+2' is during which ambulatory experiences will occur.
Our inpatient rotations take place at Union Memorial, Franklin Square, and Harbor Hospitals. Residents will gain exposure to general medical units and intensive care units at all these hospitals. One unique aspect of our program is the Acute Cardiac Service at Union Memorial, a dedicated cardiac unit where residents work closely with both attending faculty and cardiologists. Union is a regional referral center for cardiology care and our residents gain a wealth of experience taking care of these complicated patients. On the other side of the city Franklin Square has become a center for neuro-interventional care and provides a unique experience in the care of complicated stroke patients.
Residents are assigned an outpatient clinic either in one of our core residency clinics or with a regional private provider to gain experience in a real world clinical practice. Our residents can rotate through a variety of outpatient specialty clinics including the core internal medicine specialties such as Infectious Disease and Oncology, but also fields like Dermatology, Pain Management, and Bariatric clinic.
Our program offers 3 tracks for those residents who have a specific career in mind. These tracks are designed to guide and educate our residents on the specifics of their chosen field, giving them first hand experience in the medical path they are desiring to follow.
Inpatient Track
MedStar Health Internal Medicine Residency Program features an Inpatient Track designed for second and third year residents who wish to pursue academic medicine. Priority is given to those interested in hospital medicine, but residents interested in medicine subspecialties may also apply. The track offers additional research mentorship. Residents are expected to participate in Quality Improvement projects or other research leading to publication. In the third year, most Inpatient Track residents will have an additional 4 to 6 weeks of research time. Other benefits include access to an individualized hospitalist rotation and additional funds for approved medical conferences.
Primary Care Track
MedStar Health Internal Medicine Residency program offers a Primary Care Track, an enhanced educational pathway for residents interested in pursuing careers in general internal medicine. This track is embedded within our traditional categorical training program. Residents with record of interest in outpatient primary care or outpatient predominant subspecialty fellowship may apply to join this track at the end of their first year of residency training. Participating residents are provided dedicated time & mentorship in both second and third year of training for development of quality improvement and general medicine scholarly projects. Outpatient track residents in their third year will not be doing ICU block. Additional stipend support is also provided for approved medical conferences. Residents participating in the primary care track have the opportunity to develop individualized training experiences that meet their educational needs based on their future career goals & interests.
Global Health Track
The MedStar Health - Baltimore - Global Health Track provides residents with the opportunity to participate in a dynamic global health curriculum that includes didactics, immersive experiences, and ongoing career mentorship. Along with colleagues from family medicine and surgery, they will participate in monthly lectures and discussions. They will also attend a two-week global health boot camp where they will take a deep dive into the core concepts of global health and learn clinical skills important in austere environments. During both their second and third years, they will receive protected time to participate in a clinical rotation in a resource-limited setting. Pending their interests, rotations may be international or domestic and can also incorporate other activities such as education or research. They will also be expected to complete a scholarly project by the time they graduate.
Conferences and didactics

At each of our sites, there is a Noon Conference Series. This is where you will have lunch and hear lectures from our faculty educators or cases presented by you or your colleagues. This is a great venue for smaller group learning amongst all learner levels, from 3rd year medical student to attending. It's also a great place to hone your presentation skills as you will be presenting cases to senior clinicians when you are on service. To achieve maximum exposure for some of our most in-demand educators, we will telecast certain lectures to all of our sites so each resident will be able to receive the same information.
On Tuesday afternoons, we have Academic Half Day (AHD) in place of noon conference. This is where the majority of our residents and faculty gather to hear and actively participate in an afternoon of learning. We have a variety of presenters who impart their knowledge and lead interactive case-based didactics with everyone. This event travels between MedStar Franklin Square and MedStar Union Memorial and is also teleconferenced for residents and faculty who are unable to attend from the other sites. There is a rotating schedule of events where conferences such as Journal Club, Morbidity and Mortality, Housestaff Meetings, interactive small group lectures, and visiting professors are some of the experiences to expect.
On Thursdays, Medical Grand Rounds is teleconferenced from MedStar Union Memorial to all hospitals. This conference showcases invited regional and national speakers who present in their areas of expertise which are relevant to both resident and attending providers.
Each of our hospitals also hosts Morning Report. This is an informal conference where our night float residents present cases admitted overnight to demonstrate their clinical decision making via presentation of their thought process and plan. The faculty on the teams are usually present in addition to other interested teachers who take this opportunity to add their expertise to the cases. This time slot also houses our monthly EKG Lecture series, where Electrophysiologists and General Cardiologists explore advanced cardiac topics

As you can see, we have a lot of opportunities for formal didactic learning; but, please don't get the impression that the only teaching you'll enjoy is at sessions such as these. Our faculty is committed to continuous education while on rounds and at the bedside. You will be learning as you care for patients and our faculty make sure this happens seamlessly every day.

Every resident is paired with an advisor at the beginning of their intern year. The primary goal of this relationship is to enable each resident to develop a relationship with a faculty physician who can check in with them regularly, provide career guidance, and track their progress through the program. They are available to discuss any issues or problems that may arise. Our advisor pool is large, diverse, and has many contacts to aide you in your pursuit of a successful career in medicine.

Each advisor-advisee relationship is different and will depend on the personality and needs of the learner. Some may meet often and even outside of work hours and some just find that the regular quarterly updates are all that is needed. It is important to remember that residents are free to have other mentors outside of this formal relationship who meet other needs of the learner, such as a common subspecialty or cultural interests.

The MedStar Health Internal Medicine residency program strives to create a culture that promotes wellness, reduces risk of burnout, and encourages positive interactions among residents, students, faculty, and staff. We work to maintain a culture in which we support each other and everyone is comfortable seeking support when they need it.

Our residency wellbeing program includes some protected time for resident's personal wellbeing, regularly scheduled resident wellness discussion groups led by our Director of Residency Wellbeing, Dr. Heather Hartman-Hall, and didactics surrounding wellness and self-care. Our residency implements a comprehensive fatigue mitigation plan, with fatigue mitigation education, resident calls rooms at all sites and a safe environment for acknowledging when a transition of patient care due to excessive fatigue is needed. Our advisor program allows us to keep touch with residents and stay tuned to identifying burnout and stress, and we offer cultural and social activities throughout the year to encourage camaraderie and inclusivity in our program. Ride services are covered when needed to get residents home safely due to fatigue.

The beautiful residency Oasis space at MUMH includes a massage chair, recliners, and a number of relaxation tools for resting and recharging. This space also includes a separate private area for prayer/meditation/quiet reflection and a mother's lactation room with a refrigerator and lockers.

MedStar Health provides a wide range of wellness resources for residents and faculty, including a physician concierge program and free brief mental health counseling. All residents are also eligible to use MedStar Health's Care.com program for inexpensive, high-quality back-up care for children or other family members who need caregiving. See the MedStar Health wellbeing website for more information.
Research
The overall goal of our Internal Medicine Training Program is to build upon the fundamental scaffold of medical knowledge gained during medical school, furthering an understanding of pathophysiology and treatment, focusing on a patient-centric approach to medical care, and creating a culture of intellectual curiosity and scientific discovery. Our program acknowledges that the individual career goals of our residents vary widely – specialty fellowship training, inpatient primary care, outpatient medicine, as well as non-traditional roles in industry, consulting, as well as scientific research/academia – however also firmly believes that participation in research fosters more knowledgeable, engaged, and capable physicians. As such the Internal Medicine Training program is committed to creating a culture of scientific discovery, scholarly thought, and an appreciation of creating new knowledge. To achieve these aims, we have developed a Residency Research Program, directed by Christopher Haas, MD, PhD, designed to introduce methods of hypothesis driven research, biostatistics, medical writing, and medical presentation. We are confident that this research program will not only lead to novel research publications, matriculation to fellowship, and enhanced Internal Medicine Residency experience, but also provide our resident with a set of tangible skills and a desire for lifelong scientific inquiry and integrity.
Our program places a high priority on resident participation in research. We strongly encourage our residents to complete a scholarly activity in accordance with the ACGME guidelines, with the goal of having each of our residents complete a dedicated retrospective or prospective study prior to the completion of their training. To support this goal, we have appointed Dr. Christopher Haas as the Residency Research Director, established specialty research groups, developed a formal residency research curriculum, and continue to develop collaborations with specialty groups both within and outside of MedStar Health. Our program is dedicated to providing mentorship, educational support, statistical backing, and sponsorship for local/regional/ national conferences, posters, as well as publications. Opportunities for residents to showcase their work include peer-reviewed publications, local (MedStar Health Research Institution Research Day and Maryland ACP), national, and international scientific conferences.
Please feel free to contact our research program by directly emailing Dr. Christopher Haas at Christopher.j.haas@medstar.net.
Medical students
The MHIM residency program strives to provide a comprehensive and well-integrated training experience in internal medicine for our learners. Medical students are an important part of our educational landscape. As you have read elsewhere on our site, our learners provide patient care in all MedStar Health Baltimore hospitals which provide a vast array of clinical, academic and teaching opportunities for medical students. Georgetown University medical students complete 4 weeks of their Internal Medicine clerkship at MedStar Franklin Square Medical Center and MedStar Union Memorial Hospitals. During their rotation, medical students work 1:1 with the inpatient resident teams in an educational environment that values wellbeing, camaraderie and professionalism. Throughout their rotation, medical students are exposed to a wide variety of clinical experiences, enhanced by the presence of an interdisciplinary clinical team comprised of medical residents, case managers, social workers, nurses and clinical pharmacists. The interdisciplinary team is committed to provide value-awareness and patient-centered care.
The department of Family Medicine at MedStar Franklin Square Medical Center is the hub of the longitudinal integrated curriculum (LIC) student training program for Georgetown University School of Medicine 3rd year students. These students complete their core 3rd year rotations at MedStar Franklin Square, rotating through Family Medicine, Internal Medicine, Pediatrics and Obstetrics and Gynecology, along with subspecialty rotations.
Finally, each summer, we host Georgetown University graduating 1st year medical students for their annual research summer program. For 8 weeks, each summer scholar works directly with a physician- investigator to conduct research in a specific area of interest with the opportunity to have some degree of clinical exposure. Their summer academic experience culminates with a capstone presentation at the end of the research program.
At both, MedStar Franklin Square and MedStar Union Memorial , we offer an Acting Internship rotation, that is designed for fourth-year medical students interested to deepen and broaden their clinical medical knowledge in Internal Medicine field. We accept visiting students from any US-accredited medical schools, and willing students should apply for the rotation through the VSLO platform.
Within MedStar Health North, we also offer Clinical Cardiology rotation, with more information available through VSLO platform.
Medstar North, Baltimore Region, has an Externship opportunity separate from the Residency Program. The program runs in 4-month sessions. Jan/ April, April/July, July/Dec. Locations currently include: Med star Franklin Square Medical Center and Medstar Harbor Hospital. Medstar Union Memorial Hospital and Medstar Good Samaritan Hospital are on hold for the present time. All sessions are individual by site. If you are interested, please send an email to externship@medstar.net along with your CV, Step scores, and preferred location. Please note all communication for the Externship Program must go to the externship email. Do not contact the Residency Program.
For more information about our student programs, please contact:
Diane Frey-Tomaszewski – student coordinator
Diane.M.Frey-Tomaszewski@Medstar.net
Rotations
6 + 2 ambulatory schedule
Like many programs, we have been running an 'X + Y' ambulatory model for a number of years. In our version, the academic year is divided into six 8-week sections. The '6' designates the time you will spend on the wards, in the ICU, in the ED, or on electives. The '+2' is where all of your ambulatory experiences will occur.
Along with this schedule model, residents are divided into three firms (Thomas, Stevens, Mulholland) and are on inpatient teams and ICU with residents from the same firm. Each firm has a full-time chief resident to provide administrative support and act as the team attending.
Georgetown University
Georgetown University medical students complete four weeks of their Internal Medicine clerkship at MedStar Franklin Square Medical Center and MedStar Union Memorial Hospitals. During their rotation, medical students work 1:1 with the inpatient resident teams in an educational environment that values wellbeing, camaraderie, and professionalism. Throughout their rotation, medical students are exposed to a wide variety of clinical experiences, enhanced by the presence of an interdisciplinary clinical team composed of medical residents, case managers, social workers, nurses, and clinical pharmacists. The interdisciplinary team is committed to provide value-awareness and patient-centered care.
Graduate careers
Our graduates have gone on to have a variety of careers in general medicine in addition to fellowship with many choosing to stay within the MedStar System.
In the last three years, over 40% of the graduates going into hospital medicine or primary care have chosen to continue their careers within the MedStar Health System!
Job opportunities taken include hospitalist, nocturnist, faculty, and primary care positions within the core MedStar Baltimore Hospitals and hospitals throughout the Maryland and DC area.
Other notable job opportunities our graduates have recently pursued after residency include:

Academic/Oncologic Hospitalist at Virginia Commonwealth University
Faculty Member at Anne Arundel Medical Center
Academic Hospitalist at Ochsner Medical Center
Academic Hospitalist and Preoperative Specialist at the University of Wisconsin
Hospitalist with Kaiser Permanente, CA
Hospitalist at the University of Arizona
Many, many more!
Over the last few years our residents have secured fellowship positions in the following programs.
Allergy and Immunology

Louisiana State University
University of Buffalo

Cardiology

Creighton Medical Center
Johns Hopkins University
Louisiana State University, Shreveport
New York Presbyterian, Brooklyn
North Shore University
St. Lukes University Health Network
St. Vincent's Hospital, Worchester
University of California
University of Nevada
Westchester Medical Center, NY

Critical Care

Allegheny General Hospital
Cook County Health and Hospital Systems
Emory University
Mayo Clinic, Arizona
St Louis University
Temple University
University of Florida
University of Maryland
University of Texas Southwestern
Virginia Tech Carilion School
Wake Forest

Endocrinology

Allegheny General Hospital
Cleveland Clinic
Georgetown University
Louisiana State University
MedStar Union Memorial Hospital
Oregon Health & Science University
University of Alabama
University of Maryland Medical System
University of Utah
University of Virginia
Virginia Commonwealth University

Gastroenterology

Baylor University
Georgetown University
University Hospitals Case Medical Center
University of Illinois
West Virginia University

Geriatrics

Beth Israel Deaconess Med Ctr
Cleveland Clinic
George Washington University
Hospital of the University of Pennsylvania
Johns Hopkins Hospital
Loyola University
Mount Sinai Icahn SOM
University of Hawaii
University of Maryland
University of Pittsburgh Medical Center
Wake Forest
Yale University

Hematology/Oncology

George Washington University
Indiana University
Medical College of Georgia
MedStar Washington Hospital Center
National Institute of Health
Rush University Medical Center
St Louis University
University of Kentucky
University of Maryland
University of Minnesota

Infectious Disease

Allegheny General Hospital
Case Western, University Hospitals
Emory University
ISMMS Mount Sinai Morningside, West
Medical College of Wisconsin
Rutgers University
University of Illinois
University of Minnesota

Nephrology

Georgetown University
Johns Hopkins University
Mayo Clinic, Jacksonville
Medical University of South Carolina
University of California, Irvine
University of California, Los Angeles
University of Maryland
University of Pittsburgh Medical Center

Palliative Care

Duke University
Medical College of Wisconsin
University of Texas

Rheumatology

Case Western/MetroHealth Med Ctr
St Louis University School of Medicine
UPMC

Sleep Medicine

Johns Hopkins University
Mayo Clinic, Florida
Mayo Clinic, Minnesota
University of Texas, Southwestern

Sports Medicine

Children's Hospital of Philadelphia
Conemaugh Memorial Medical Center
University of Maryland
University of Rochester
Application information
Interested in applying to our program?
Verification
The Department of Medicine provides official verification of training. Please send all training verification requests along with their signed release of information form to:
Laura Spisak
Department of Medicine
201 East University Parkway, 33rd Street Suite 405
Baltimore, MD 21218
410-554-2642 – phone
410-554-2184 – fax
Laura.L.Spisak@medstar.net
Effective March 1, 2017, Verification is available for the following fees:
1 page basic verification of training: $25.00

2 or more pages verification of training: $50.00
Checks can be made payable to: MedStar Union Memorial Hospital, Dept. of Medicine. Verification services are rendered only after payment is received by our office.
Please allow 7-14 business days for verifications to be completed.
Training verification is provided at no-cost for current trainees or those who have graduated within three calendar years of their graduation date.
Internal Medicine Residency Program
201 E. University Pkwy.
Baltimore, MD 21218