Breast Reconstruction Surgery | MedStar Health
In order to treat or prevent breast cancer, you may undergo a procedure that removes some or all of your breast tissue known as a mastectomy. The fight against breast cancer can be emotionally and physically stressful from the start, but after a mastectomy, some women may face an additional toll regarding their self-esteem, sex drive, and identity. In order to address these problems, you may elect to have breast reconstruction surgery.
Breast reconstruction uses advanced surgical procedures to restore the breasts. You may elect for reconstruction after a mastectomy or you may schedule to have while scheduling your mastectomy.
Additional Information
At MedStar Health, we offer the latest reconstructive breast procedures, with techniques pioneered by our surgeons.
Susan's Story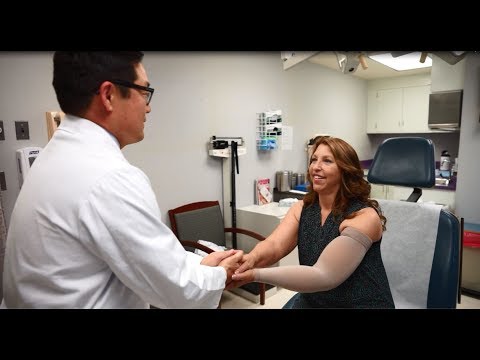 Some women who have surgery as a treatment for breast cancer develop a painful condition called lymphedema. Plastic and Reconstructive Surgeon Dr. David H. Song is now performing lymph node transfer through a natural form of breast reconstruction to ease symptoms and reduce the incidence of lymphedema. Meet Susan Wolfe-Tank whose life was changed for the better.