Nursing Careers | MedStar Health
Discover our unwavering commitment to advancing the practice of nursing
At MedStar Health, the common thread in all we do is defined in MedStar Health's mission: To serve our patients, those who care for them, and our communities. The professional nurse is valued throughout the MedStar Health system, and you'll find an unwavering commitment to advance the practice of nursing. MedStar Health nurses are highly respected members of an interdisciplinary team that practices evidence-based medicine with caring compassion. We are 8,000 nurses strong, bringing quality, safety, and innovation to patient care.
We serve a diverse population in a large service area that reaches from the cities of Baltimore and Washington, D.C., to neighboring suburbs, to rural southern Maryland. Nursing opportunities abound in our 10 hospitals, home health agency, research and innovation institutes, managed care organization, and multiple ambulatory sites. Whether you are starting your career or looking for a new opportunity to use your experience and grow in your profession, this is an exciting time to be a nurse at MedStar Health.
As part of our nursing team, you will be encouraged to further your education and develop professionally. If you are seeking a fulfilling nursing career in a collaborative, dynamic environment, MedStar Health is where you want to be.
A commitment to quality and patient safety
Nursing at MedStar Health gives top priority to delivering quality care and ensuring patient safety. Our vision—to be the trusted leader in caring for people and advancing health—requires an unwavering commitment to both.
We invite our patients to be our partner as we work to ensure they receive safe, high-quality care every time. Our patient-first philosophy combines care, compassion, and clinical excellence in delivering:
Zero preventable harm: Patient safety is our focus
Highest quality of care: We will achieve the highest possible scores on all quality care measures
Transparency: We will share our successes, as well as the areas we are working to improve
National standards
We measure ourselves against nationally established nursing quality indicators to achieve the lowest possible rates for:
Hospital-acquired infections
Hospital-acquired pressure ulcers
Patient falls
Learn about our commitment to safety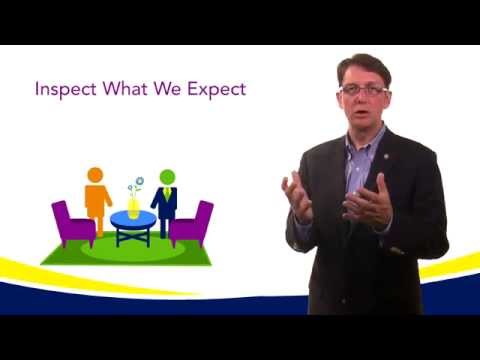 Why join us?
At MedStar Health, nurses are an integral part of the care team, respected by physician colleagues and supported by a commitment to evidence-based care practices and professional development. Our Distributed Care Delivery Network provides opportunities to build your nursing career and explore practice in new and unique ways. Consider joining our team of 8,000 nurses who deliver quality care to patients every day.
Find out more about the many settings where nurses practice throughout the MedStar Health network. With 10 hospitals and numerous outpatient and other healthcare environments, you are sure to find the right opportunity for your nursing career.
Career advancement
This is an exciting time to be a nurse; the growth possibilities are tremendous. At MedStar Health, you'll have amazing opportunities to take your nursing career in the direction you want it to go. We are committed to advancing the profession of nursing through evidence-based practice, a spirit of innovation and discovery, collaborative governance, and scholarship.
We have key relationships with universities and professional programs that provide education opportunities at every stage of career development. We strive to be a model that others look to for the future of nursing practice. We are particularly proud of our Academic-Practice Partnership with The George Washington University School of Nursing, through which we foster an atmosphere of lifelong learning and collaboration that is enabling nurses to lead change and advance health.
MedStar Health nurses practice within a collaborative governance model that provides opportunities for leadership and continued learning.
Commitment to education
Nursing students considering where to begin their careers will find a wide variety of opportunities at MedStar Health, along with the mentoring and support to help you succeed.
MedStar Health is a part of the Nurse Residency Program of the University Health System Consortium and the American Association of Colleges of Nursing. This innovative program helps baccalaureate-prepared, new-to-practice nurses transition into their first professional position, and continue to learn and thrive in their new environment.
Professional nursing practice
At MedStar Health, we have structured a professional nursing practice model that supports the delivery of care and the environment in which care is delivered. Our deep and system-wide commitment to advancing the practice of professional nursing is demonstrated through Collaborative Governance and Academic Practice Partnership.
Professional Nursing Practice Model

Each MedStar Health nurse's relationship with patients and family is supported by a strong foundation of principles and best practices.

Collaborative Governance Model

Every nurse is concerned foremost with the quality and effectiveness of the care delivered to patients each day. Evidence-based practice anchors the nursing care we provide today and influences the delivery of health care into the future. Our governance structure represents a significant opportunity for professional nurses to improve the practice of nursing at MedStar Health and beyond.

MedStar Health nursing follows a collaborative governance model, with seven professional councils that bring focus to various nursing roles across the organization—clinical nurses, nurse educators, informatics specialists, nurse leaders, and researchers.

Our governance structure offers an unprecedented opportunity for collaboration among nursing colleagues. It's an environment where lively discussion and critical thinking lead to fresh ideas and innovative solutions to address the organization's most pressing clinical issues.

MedStar Health nurses are encouraged to participate on a council that best reflects their roles and responsibilities. By pooling the expertise and talent of our nurses through councils and unit efforts, we are elevating the level of nursing practice across MedStar Health.

Our seven nursing councils include:

Nursing Practice Council: develops, reviews, and updates system-level standards of nursing practice; ensures consistent evidence-to-practice implementation.
Nursing Informatics Council: provides a critical connection between the bedside clinician and the electronic health record; contributes to ongoing design and implementation of clinical systems.
Nursing Research Council: develops an evidence-based practice framework to ensure review of the latest scientific and scholarly finding and their incorporation into nursing practice; provides a resource for nurses pursuing research.
Nursing Product Evaluation and Standardization Council: helps define and refine an evidence-based approach to selection of products that are cost-effective and deliver clinically acceptable outcomes.
Nursing Professional Development Council: identifies system-level priorities for professional development of all nurses; fosters professional growth and commitment to life-long learning.
Nursing Quality and Safety Council: designs, implements, and evaluates a system-level nursing safety and quality improvement program; measures patient outcomes sensitive to nursing intervention and promotes continuous improvement.
Nursing Patient and Family Education Council: develops, reviews, and updates system-level patient and family education materials in collaboration with other councils and groups.

Academic-Practice Partnership

MedStar Health has entered into an academic-practice partnership with The George Washington University School of Nursing, Washington, D.C., a collaborative relationship formalized at the senior leadership level with shared goals, knowledge, and vision. Academic-practice partnerships between a nursing education program and a care setting are a mechanism for advancing nursing practice to improve the health of the public.

This partnership gives nurses the opportunity to envision their own academic progression, such as earning a bachelor's, master's, or doctoral degree in nursing. In turn, faculty keep us apprised of scholarly endeavors, invite us to mentor students, as well as collaborate in nursing research.
Innovate, discover, and learn
Nurses at MedStar Health are involved in a host of initiatives to improve the quality of care for patients and advance the practice of nursing. Our leadership is dedicated to energizing and empowering professional nursing throughout MedStar. The landscape of healthcare delivery is changing, and the nursing profession is rising to the challenge to meet the needs of the individual patient as well as improving safety and efficacy of care for populations of patients.
Our nurses are developing technology to enhance patient care, participating in research to test innovative ideas and processes, and gaining applicable knowledge through our professional speaker series and ongoing continuing education opportunities.
Nursing practice: supported by technology and innovation

Our goal at MedStar is to provide excellent patient care, supported by scientific and practice evidence. Electronic tools available for practice are designed and evaluated to support clinical decision-making and safe and coordinated care delivery. Having expert knowledge and information available at the point of care is a primary goal. Nursing involvement is encouraged at every level in the organization for development, implementation, use, and continuous improvement of the electronic health record and other clinical technologies and devices.

MedStar nurses have played a key role in the design, development and implementation of MedStar's electronic health records (EHRs). For example, MedConnect design and implementation involved several hundred clinicians, many of whom continue to recommend ongoing changes and improvements. The EHR allows clinicians to access both summary and detailed views of the patient's condition and treatment status with instant access to medical history, risks, test results, plans for care, and clinical and educational progress toward outcomes. Additional technology safety enhancements supporting practice include:

Smart pumps for infusing medications

Use of iPads for bedside rounding

Use of devices that enable bar-coded medication administration and specimen collection

MedStar Health offers a robust, system-wide nursing research consortium focused on advancing and applying evidence-based practice to improve patient safety and healthcare outcomes. Through the implementation of research initiatives led by professional nurse researchers and practicing registered nurses, the goals of nursing research at MedStar include building resources to support evidence-based practice, creating an education and mentoring program to foster evidence-based practice research activities, and expanding multisite IRB-approved nursing research studies.

MedStar nurses are afforded many opportunities to continue learning and growing throughout their career. Each year, distinguished members of the nursing profession are invited to present their latest research findings or speak on innovations and advancements in nursing practice.

Continuing Education Units (CEUs) are granted through Georgetown University, our affiliated university for advanced medical and clinical education.

MedStar's National Center for Human Factors in Healthcare

The National Center for Human Factors in Healthcare is the largest U.S. human factors engineering program situated within a healthcare system. We are a collaboration between the MedStar Institute for Innovation and the MedStar Health Research Institute. The center brings together human factors engineers, systems safety engineers, health services researchers, and clinicians to conduct basic safety science and applied research in medicine to improve quality, efficiency, reliability, and safety.

Our mission is to improve patient safety, identify and test ways to better protect patients, and create ultra-safe healthcare environments at MedStar Health and beyond.

How Does Human Factors Apply to Health Care?

Improving patient safety by understanding human capabilities and limitations
Creating more efficient processes in medical care
Enhancing communication between healthcare providers
Promoting a better understanding of a patient's medical condition
Implementing effective and sustainable RCA solutions
Reducing the risk of medical device use error
Creating intuitive devices that reduce the need for training
Designing easier-to-use health IT solutions to support care providers

MedStar Simulation Training and Education Lab (SiTEL)

MedStar SiTEL is the education technology group of MedStar Health, with two laboratories in Washington, D.C., and Baltimore. Our mission is to transform educational approaches in health care by developing 21st century training technologies with state-of-the-art educational approaches that are user friendly and easily accessible. Services include:

Clinical Simulation Services

Digital Media Services

A Software Development Group

Clinical Educator Services

Outreach Services

SiTEL works closely with its academic partners, including the MedStar Health Research Institute, the National Center for Human Factors Engineering in Healthcare, the Georgetown University School of Medicine and School of Nursing and Health Studies, and the MedStar Health Office of Graduate Medical Education.
Meet our leadership team
Our nursing leadership team is dedicated to supporting nurses throughout our system and advancing the overall practice of nursing.
In the community
MedStar Family Choice is a licensed HMO, which serves 37,000 Medicaid enrollees in Maryland and 34,000 beneficiaries in Washington, D.C., It is a top-ranked Medicaid managed care plan in Maryland and is ranked 26th in the nation by the National committee for Quality Assurance.
MedStar Health Research Institute
MedStar Health Research Institute is the research arm of MedStar Health. It provides scientific, administrative, and regulatory support for research that complements MedStar's clinical services and teaching programs.
MedStar Ambulatory Services is the outpatient services division of MedStar Health focused on developing convenient and accessible locations throughout the community for patients to receive a variety of health services in the neighborhoods where they live and work.
Magnet Designation
Achieving certification as a Magnet® hospital is widely recognized as the highest honor a hospital can achieve for extraordinary nursing care. The American Nurses Credentialing Center (ANCC) recognition program demonstrates excellence in patient care and the highest degree of professionalism for a nursing program. MedStar Health has two Magnet® hospitals, which help to define a culture of nursing excellence throughout our system.
NICHE Geriatric Care Recognition
All 10 MedStar Health hospitals are recognized by the Nurses Improving Care for Health System Elders (NICHE) program for exceptional care for older adults.
Five MedStar Health hospitals — MedStar Good Samaritan Hospital, in Baltimore, MD, MedStar Montgomery Medical Center in Olney, MD, MedStar Southern Maryland Hospital Center, in Clinton, MD, MedStar Union Memorial Hospital, in Baltimore, MD, and MedStar Washington Hospital Center in Washington, D.C.,— have achieved "exemplar" status, the highest level of recognition bestowed by NICHE. All other MedStar Health hospitals have achieved Senior Friendly status, the next-highest level of recognition.
AACN Beacon Award for Excellence
The Beacon Award for Excellence is given to a unit that proves to have a positive and supportive work environment. It is awarded to units that demonstrate collaboration between colleagues and leaders, high morale, and low turnover. Beacon awardees set the standard for excellence in patient care environments by collecting and using evidence-based information to improve patient outcomes and patient and staff satisfaction.
Three units at MedStar Georgetown University Hospital have been recognized with the Beacon Award for Excellence by the American Association of Critical-Care Nurses (AACN): Surgical Intensive Care Unit C4-3, 4 East, and 2 North IMC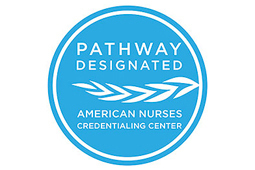 ANCC Pathway to Excellence® Program
Pathway to Excellence® honors hospitals that have a work environment where nurses' contributions are valued, professional development is supported, and nurses are integral to decision-making. MedStar Washington Hospital Center is the first acute care hospital in the nation's capital to achieve the prestigious designation.
AMSN PRISM Award®
The AMSN PRISM Award® provides special recognition to the exemplary practice of medical-surgical units. It is co-sponsored by the Academy of Medical-Surgical Nurses (AMSN) and the Medical-Surgical Nursing Certification Board (MSNCB).
C6-2 Inpatient Unit, MedStar Georgetown University Hospital, is the first unit in Washington, D.C., to earn this award, an honor recognizing exceptional nursing practice, leadership, and outcomes in hospital medical-surgical units.
Baby-Friendly Designation
MedStar Georgetown University Hospital, MedStar Franklin Square Medical Center, MedStar St. Mary's Hospital, and MedStar Washington Hospital Center have received prestigious international recognition as a designated Baby-Friendly hospital, from Baby-Friendly USA, Inc.