Types of Gynecological Cancer & Symptoms | MedStar Health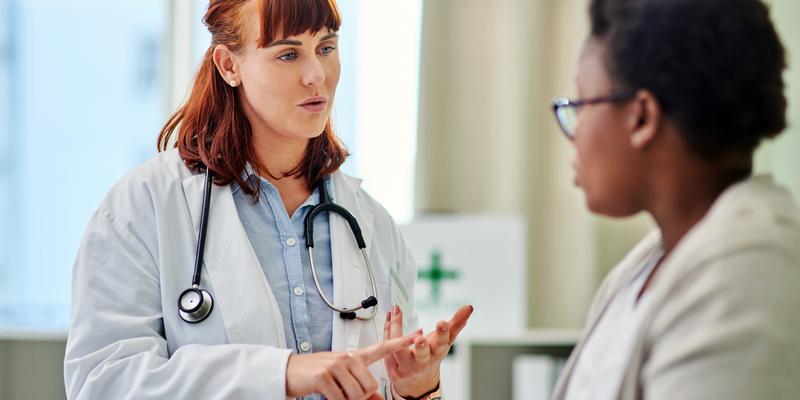 The division of Gynecologic Oncology treats the full range of gynecological cancers, including cancer of the ovary, endometrium, uterus, cervix, and vulva. Each of these types of cancer is different. Each patient is different. At MedStar Harbor Hospital, we treat the patient as an individual, working out a treatment plan that's right for you.
At MedStar Harbor, we don't just treat the cancer; we treat the whole person. Our multi-disciplinary team can help identify the best treatment. In most gynecological cases, surgery is often the best course of treatment for removing the cancer. Surgery could involve a hysterectomy or removal of tissue and/or ovaries — whatever procedure is best for the patient.
Gynecologic oncologist
This type of oncologist specializes in both women's conditions and cancer. Studies have shown that the best results occur when a patient is treated by a gynecologic oncologist. At MedStar Health hospitals, our oncologists, assisted by specially trained nurses and support staff, manage and treat women's reproductive cancer.
It is important to see an experienced gynecologic oncologist for proper diagnosis. The more accurate the diagnosis is, the more tailored and precise your treatment plan can be.
Gynecologic oncology tumor board
MedStar Health's team approach to caring for women with gynecologic cancers is exemplified by our weekly treatment planning conferences. These meetings allow representatives from gynecologic oncology, radiation oncology, pathology, research, and nursing to review new cases and optimize the treatment plan for each patient.
Palliative care specialists are available to lessen pain, provide emotional support, and offer relaxation/pain-fighting techniques throughout the course of cancer care.
Types
While grouped under one heading, there are five distinct types of gynecologic cancers, each with its own risk factors and symptoms.
Read more about the specific types of gynecologic cancers we treat:
Symptoms
All women are at risk for developing a gynecologic cancer. Some of these cancers do not have any symptoms so it is important to get regular checkups with your MedStar Health gynecologist. Some key symptoms which should prompt you to call your doctor or make an appointment include:
Unexpected vaginal bleeding such as bleeding after menopause, bleeding between periods, or bleeding after sexual intercourse
Persistent abdominal, pelvic, or lower back pain
Bowel or urine irregularities, including bloating, constipation, difficulty eating or feeling full quickly
Urinary symptoms, particularly frequency or urgency
Vulvar or vaginal itching, lumps or sores
If you have any of these symptoms for two weeks or more, it's important to see your MedStar Health gynecologist.
Screening and prevention
MedStar Health offers the most advanced and accurate screening tools for cancers of all kinds. Learn more about cancer screening at MedStar.
Cervical cancer is the second deadliest cancer among women worldwide—about 9,700 women in the U.S. are diagnosed every year. Most cervical cancers form in the cells lining the cervix and gradually develop precancerous changes that, if undetected, progress into cancer.
Cervical cancer often goes unnoticed due to minimal symptoms. Though a highly preventable and treatable disease, the lack of detection causes an unsettling number of women—almost 3,700—to lose their battle to cervical cancer each year.
The early detection of cervical cancer, as with all types of cancer, increases the chances of successful treatment. Protect yourself against cervical cancer with these recommended prevention and screening practices:
HPV vaccine

Regular Pap tests
Read about talcum powder and ovarian cancer.
Treatment
Surgery is combined, as needed, with chemotherapy, radiation therapy, and hormonal therapy.
Chemotherapy is used after surgery to treat any residual disease and to treat women who have a recurrence of cancer
In some cases, radiation therapies are used to destroy remaining cancer cells
In patients recovering from a hysterectomy, radiation therapies help treat menopausal symptoms
Women who have undergone extensive surgeries to remove cancer, including removal of the vagina, bladder, or rectum, may want to learn more about reconstructive surgery
Pelvic reconstructive procedures also benefit many women with non-cancerous conditions, such as vaginal prolapse, organ prolapse, or urinary stress incontinence
Reconstructive surgery is a highly specialized skill and is not available at all hospitals
We perform reconstructions at the division of gynecologic oncology that are both functional and cosmetic
As with any serious disease, when gynecological cancer or its treatments impact a woman's life, we offer counseling and support groups to help recovery.
Read about minimally-invasive gynecologic surgery.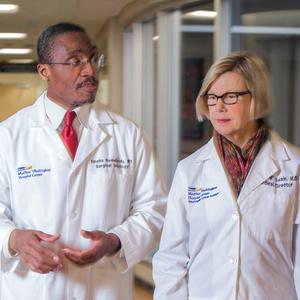 Expert oncology care
Getting the care you need starts with seeing one of our oncologists.
Locations
MedStar Health delivers comprehensive cancer services in a variety of locations, close to where you live and work.