Colorectal Cancer | MedStar Health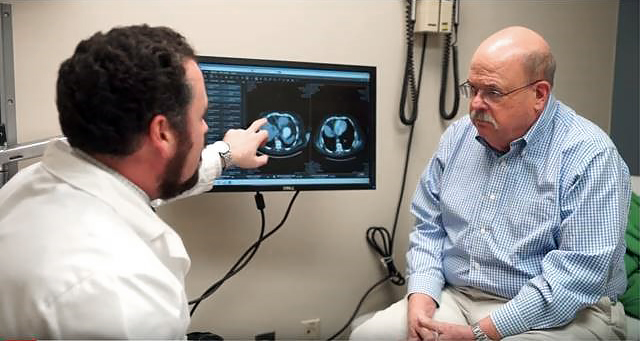 Colorectal cancer is any cancer that is found in the colon or rectum.
Colon cancer and rectal cancer are often grouped together and called colorectal cancer. While they have many similarities, including their location in the large intestine, treatments for both types of cancers can actually be quite different, especially in early stages.
That's why it's important to seek care from an experienced team of colorectal cancer specialists, including gastroenterologists, oncologists, and surgeons who have experience diagnosing and treating these types of cancers. At MedStar Health, we perform a high number of colorectal cancer surgeries, making us one of the most experienced teams in the region. From minimally invasive robotic surgeries to anal sphincter-preserving procedures, our colorectal surgeons have decades of experience in removing cancer while preserving quality of life, including bowel movement and sexual function.
And because we work as a team with medical oncologists, radiation oncologists, gastroenterologists, and other specialists focused exclusively on treating patients with gastrointestinal cancers, you can expect personalized and comprehensive treatments that considers all of your physical and emotional needs and goals. In fact, your colorectal care often begins before a diagnosis, especially if you are at high risk. With the help of our board-certified genetic counselors and specialists in our High-Risk Gastrointestinal Cancer Prevention program, we can help you manage and lower your risk of the disease long before you develop symptoms.
Types of colorectal cancer
Colon cancer
The colon is the longest part of the large intestine. Its job is to absorb water before passing stool to the rectum. Typically, cancer in the colon begins as a non-cancerous polyp that eventually becomes cancer over time. When caught early, it's highly treatable. It's also the most preventable, as doctors can remove precancerous polyps during a regular screening via colonoscopy.
We primarily treat this type of cancer with surgery using minimally invasive options such as laparoscopic and robotic surgery. These approaches offer several benefits over traditional surgery, including smaller incisions, shorter hospital stays, and faster recoveries. Some patients benefit from chemotherapy before and/or after surgery, which can help to shrink the tumor or prevent recurrence.
Rectal cancer
The rectum makes up the last few inches of the large intestine and the lowest part of the digestive system. Like colon cancer, rectal cancer can develop out of polyps, or abnormal growths that may begin in the rectum. These polyps can be removed during a colonoscopy to potentially prevent the disease altogether.
If cancer develops in the rectum, surgery is typically the main treatment option. Some patients benefit from radiation therapy and/or chemotherapy in addition to surgery, especially if the tumor is growing through the wall of the rectum or to nearby organs and lymph nodes. Because the rectum is located in a tight space and surrounded by other organs, like the bladder, uterus (women), and prostate (men), surgery can be more complex.
At MedStar Health, our surgeons are skilled at performing minimally invasive surgeries to treat rectal cancer, as well as techniques that spare the sphincter and your ability to use the restroom naturally. As a result, the majority of our patients do not need a permanent colostomy bag following surgery.